Rava Upma is one of the easiest breakfast option which you can prepare in flat 10 minutes. Rava means semolina. So, you can guess how it got its name :)..Rava is also known as suji in North India. It is widely used in India cooking from making breakfast, snacks to even desserts.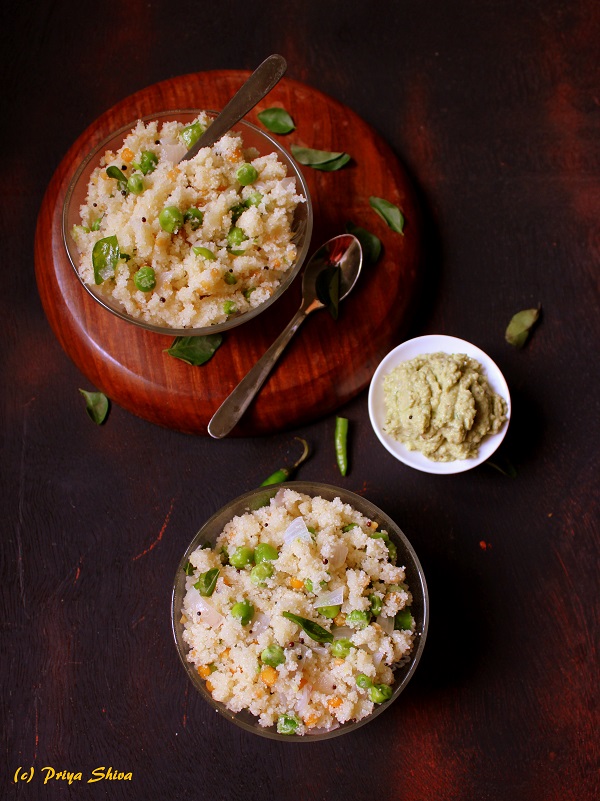 Rava Upma is a popular breakfast or evening snack in South India and can be made with easily available ingredients. Add your choice of vegetables to it and it will be even more healthier. So, sharing the recipe for rava upma today. Eat breakfast and stay healthy. You can serve some coriander coconut chutney.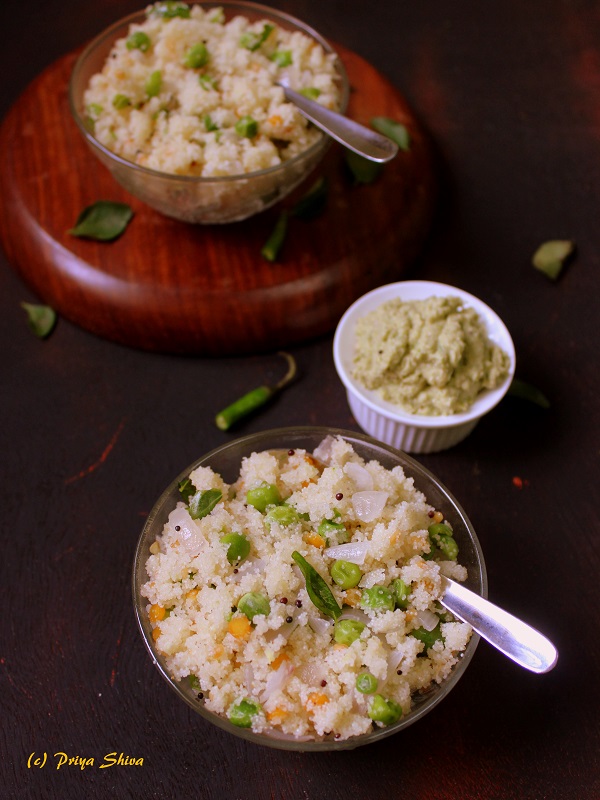 Rava Upma
Make a quick one-pot breakfast with Semolina, vegetables and mild spices!
Ingredients
Rava/Suji/Semolina - 1 cup
Water - 2 cups
Mustard seeds - 1 tsp
White lentil - 1 tsp
Onion -1 (finely chopped)
Green peas - 1 cup
Carrot - 1 (grated)
Curry leaves - 1 sprig
Salt to taste
Green chilies - 2 (finely chopped)
Asafoetida - ⅛ tsp
Grated ginger - 1 tsp
Vegetable oil - 2 tsp
Instructions
Dry roast the rava in a pan on a low flame till its color changes slightly brown and a nice aroma comes from it. Remove it from the pan.
Heat oil in a pan and add white lentil, asafoetida and mustard seeds and saute.
When the mustard seeds crackle, add chopped onions, grated ginger and saute till onions turn translucent.
Now add chopped green chilies and curry leaves and saute for few seconds.
Add water, salt to taste, grated carrot, green peas.
When water starts boiling, lower the flame and add rava and keep stirring. Make sure no lumps form and mix well and let it cook for a minute.
Serve it hot with Coconut Chutney.
Notes
Roast rava on low flame or it will burn easily.
You can also add shredded coconut and vegetables of your choice.
Yum