I've shared many recipes for
Indian curry
and while compiling and labeling my recipes realized that I have not shared any Kofta curry recipe as yet. Koftas are fried balls consisting of vegetables and then added in a cooked rich gravy. You will find many variations in kofta curry and to start with I'm sharing an easy Aloo Paneer kofta curry which are made with boiled potatoes and cottage cheese, deep fried and then added in rich onion-tomato gravy. I enjoyed this curry with some phulkas and sharing a step-wise recipe with you all.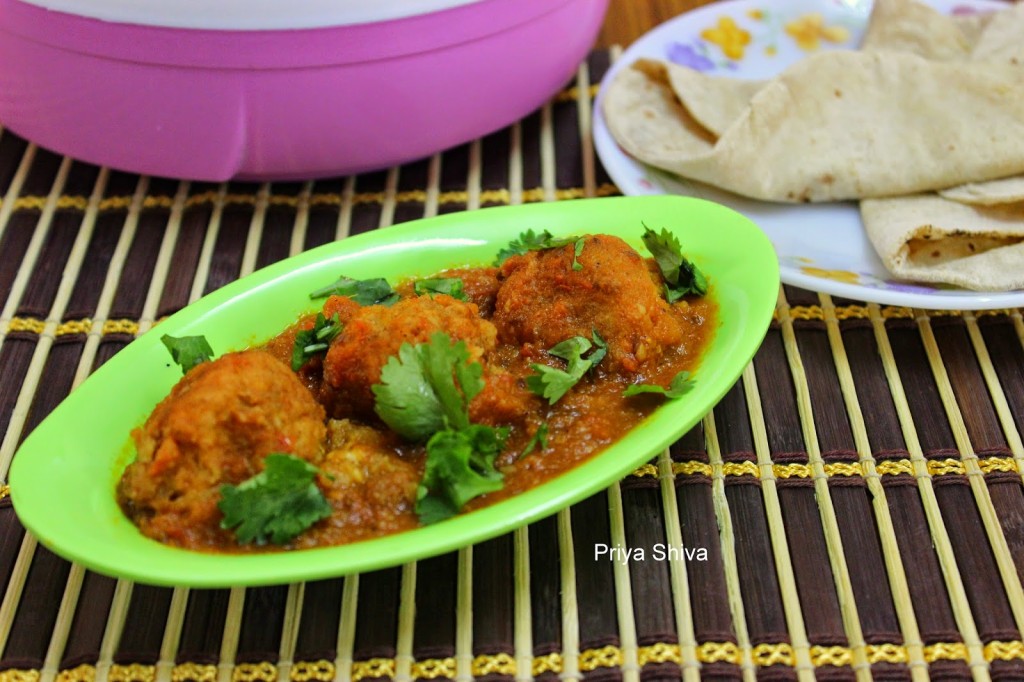 Serves – 2
Ingredients for making Koftas:
Peeled, boiled and mashed potatoes – 1/2 cup
Grated Paneer/cottage cheese – 1/2 cup
Corn flour – 2 tbsp
Home-made Garam Masala – 1 tsp
Red chili powder – 1/2 tsp
Salt as per taste
Cooking oil for deep frying
Method:
1) Add all the ingredients listed above except oil in a mixing bowl and mix it well.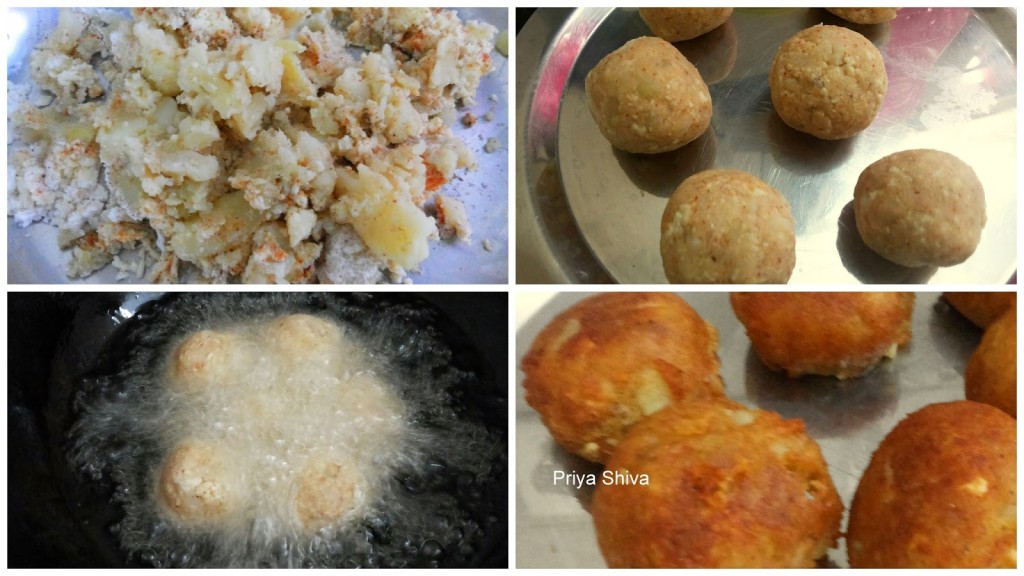 2) Make small balls and deep fry them in oil till golden brown. Place the fried ball on paper tissues to drain excess oil and keep them ready.
Ingredients to make kofta curry:
Fried Koftas – 6
2 large tomatoes (finely chopped)
1 big onion (peeled and finely chopped)
1 inch ginger (peeled and chopped)
4 garlic cloves (peeled and chopped)
6 cashews (chopped)
Cumin seeds/Jeera – 1 tsp
Red chili powder – 1 tsp
Turmeric powder – 1/4 tsp
Home-made Garam Masala – 1 tsp
Salt as per taste
Cooking oil – 2 tbsp
Method:
1) Soak cashew in little water for 30 minutes. Drain the water.
2) Add chopped onions, ginger, garlic, cashews in your grinder and grind it to make a smooth paste. Do not add extra water. Keep this paste separately.
3) Now add chopped tomatoes and grind it to a smooth paste.
4) Heat the oil in a frying pan and add cumin seeds and saute for few seconds. Now add onion paste and stir well till the paste turn it starts leaving oil on the sides.
5) Add turmeric powder, garam masala, red chili powder and stir well.
6) Add 1/2 cup of water , salt to taste and bring it to boil and low the flame.
7) Keep stirring and let it simmer for  few minutes.
8) Now add the fried koftas and remove from the flame.
Garnish with coriander leaves and serve this curry with rotis/naan or steamed rice.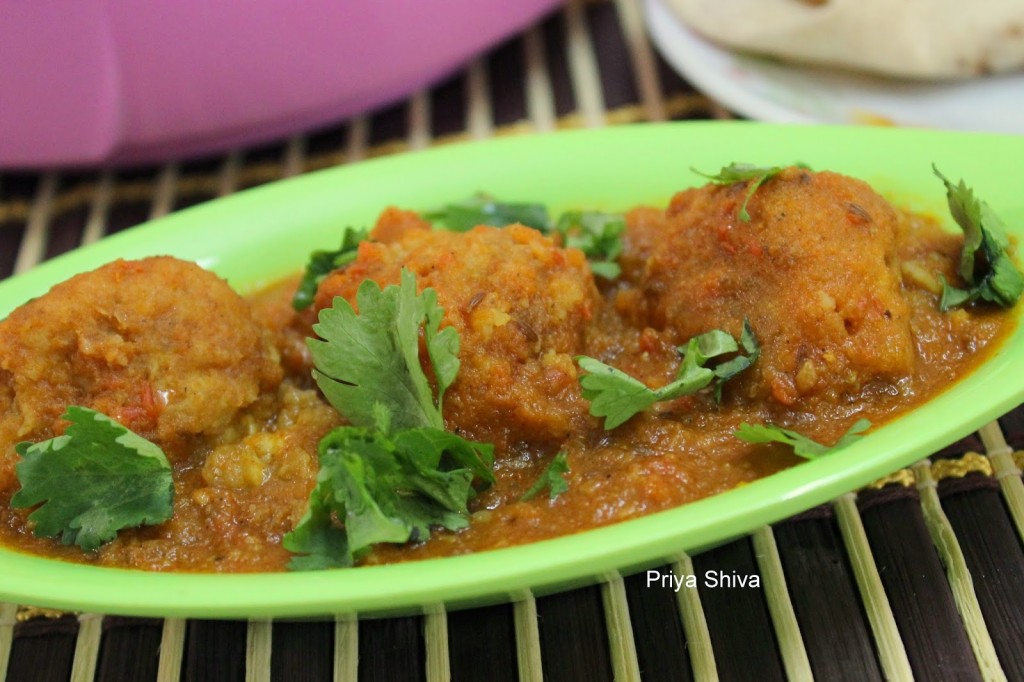 Yum