I recently shared Raw Mango pachadi recipe which is a great combo with rice, dosa, idlis etc. This is the sweet version of mango pachadi. Its one of the easiest recipes which you can make in 10 minutes with simple ingredients.
Ingredients:
Raw mango – 1
Shredded Jaggery – 1/4 cup
Fresh shredded Coconut – 1/4 cup
Turmeric Powder – 1/2 tsp
Mustard seeds – 1/2 tsp
Urad dal/white lentil – 1/2 tsp
Red chilies – 2
Asafoetida – a pinch
Salt to taste
Cooking Oil – 2 tsp
Method:
1) Remove the skin of the mango and grate it.
2) Boil the grated mango with 1/2 cup of water in a pan till its soft and cooked.
3) Mash the cooked mango and add jaggery and mix it well.
4) Lower the flame and add salt, turmeric powder, coconut, and bring it to boil.
5) Remove from the flame when it starts thickening.
6) Add oil in a small frying pan and add mustard seeds and asafoetida.
7) When mustard seeds crackle, lower the flame and add white lentil and red chilies and saute till lentil turns light brown.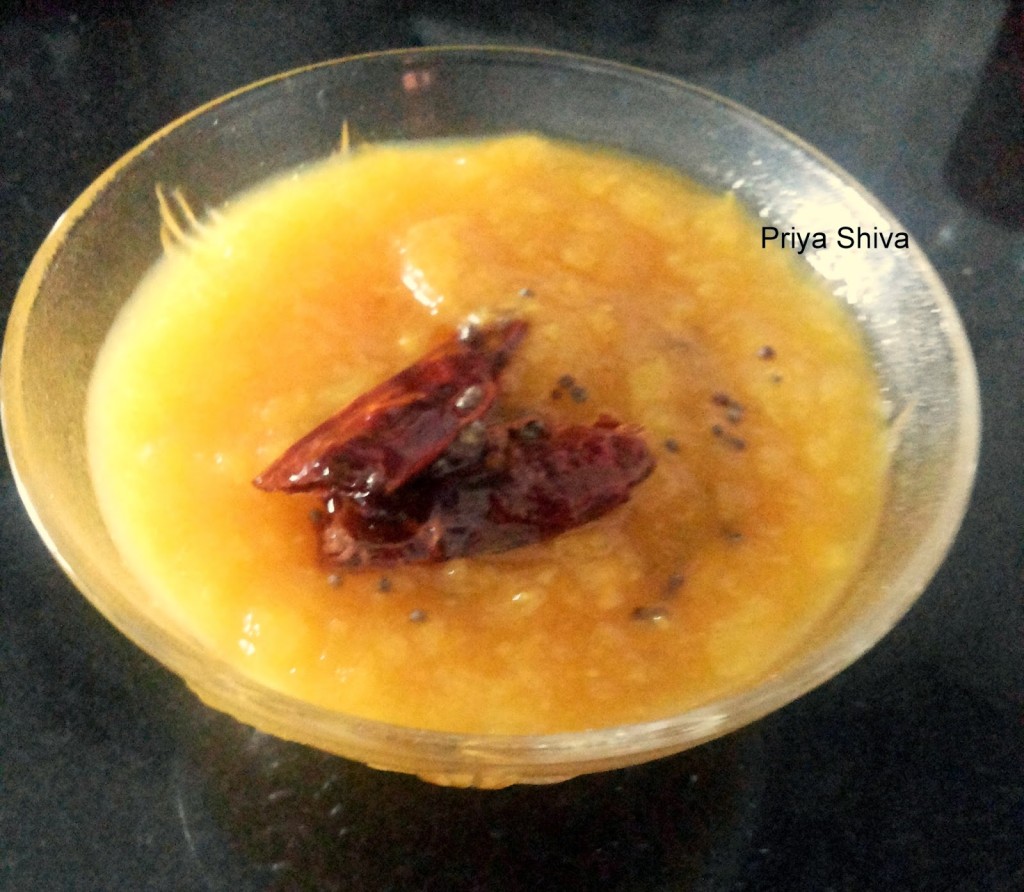 Yum