I had earlier shared
Khara Kuzhi-paniyaram
 recipe which is made with dosa batter and cane be served as breakfast, snack or even sent in kids lunch box. Today, I'm sharing khara wheat kuzhi-paniyaram recipe which comes handy when you have very little dosa batter left and thinking how to use it. I enjoyed them as breakfast with some Bell pepper chutney.
Ingredients:
Dosa Batter – 1 cup
Wheat flour – 2 cups
finely chopped Onion – 1/2 cup
Grated Carrot – 1 cup
Mustard seeds – 1 tsp
Channa Dal/Split chickpeas – 1 tsp
Urad dal/White lentil – 1 tsp
Curry Leaves – 1 sprigs
2 finely chopped Green Chillies
Grated coconut – 1/4 cup
Oil (preferably sesame oil)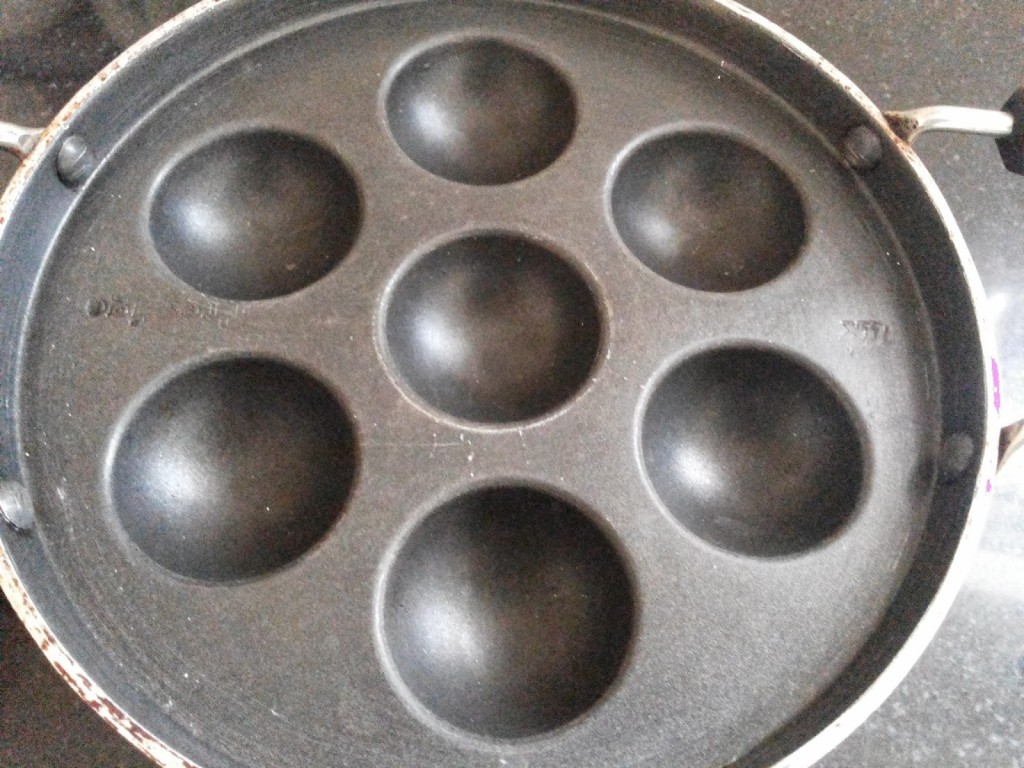 Paniyaram Pan
Method:

1) Add dosa batter and wheat flour in a mixing bowl and mix it by adding little water and make it into a smooth batter.
2) Add salt, grated coconut, carrot and mix it well.
3)  Heat oil in a pan and add the mustard seeds.When the mustard seeds crackle add the channa dal, urad dal and saute well until it turns golden brown.
4) Next add the chopped onion, followed by the green chillies, curry leaves. Saute it till onions turn light brown.
5) Transfer the contents to the batter and mix well.
6) Now heat the kuzhi paniyaram pan and add 1/2 tsp of oil in each hole. Pour the batter into the holes and cook it in low flame.
7) Once it starts turning light brown add 2-3 more drops of oil and flip the paniyaram to the other side and cook until it turns golden brown.

Serve it hot with any chutney. Click here for chutney recipes.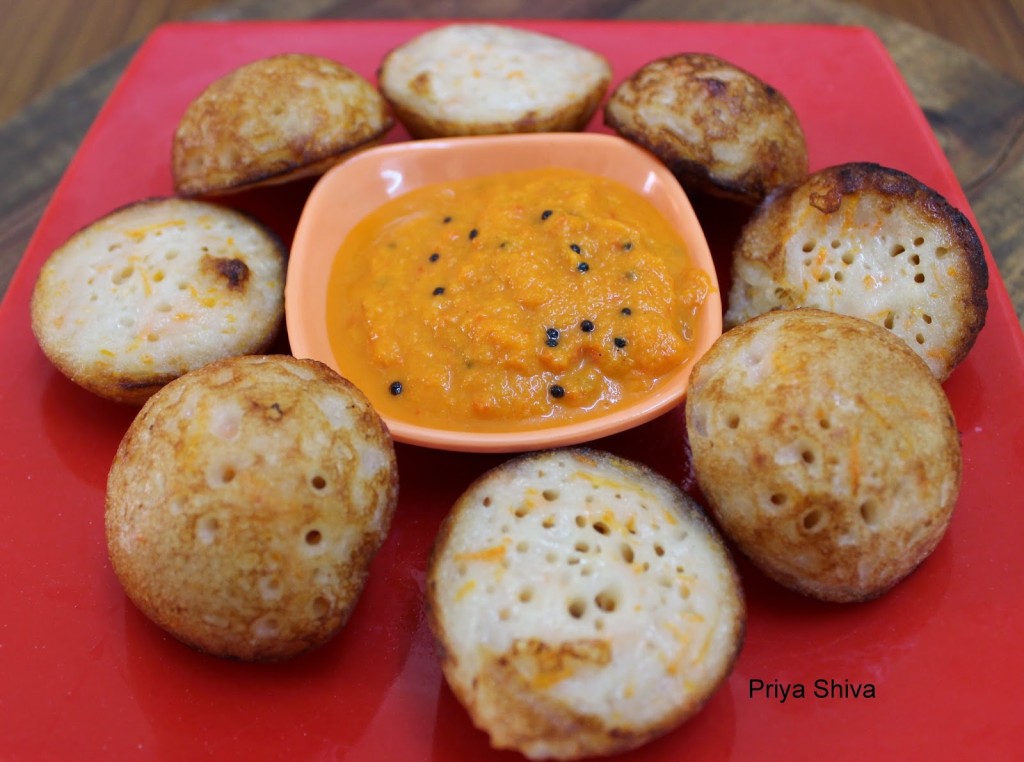 Yum