I love Chinese fried rice and this recipe was on my to-do list for a long time. It is more of a Indo-Chinese combination as I have used basmati rice as I love preparing this rice with it. Its a very simple recipe and hope you all enjoy making it at home 🙂
Ingredients:
Basmati Rice/raw Rice – 2 cups
1/2 cup Green peas
1/3 cup Green Beans (finely chopped)
1/4 cup Carrots( finely chopped)
1 tbsp Shredded Capsicum
1 cup chopped spring onions
Sesame Oil –  1 tbsp
Vinegar – 1/4 tsp
Soy Sauce – 1 tbsp
Chilli sauce – 1 tsp
Salt to taste
Grated Ginger – 1/2 tsp
Finely chopped Garlic – 1/2 tsp
Method:
1) Soak rice in water for 20 minutes. Drain the water completely and cook the rice in a pan with 4 cups of water till the rice is cooked.
2) Spread the rice on a plate and let the rice cool down completely.
3) Heat oil in a pan and first add the ginger and garlic and saute for some seconds.
4) Add the spring onions and stir fry till for few seconds. Add all the chopped vegetables and stir fry on a medium flame. Keep tossing the vegetables for 4-5 minutes so they get cooked properly.
5) Add the soy sauce, chilli sauce, rice, salt and give a quick stir.
6) Add vinegar and stir for 2 more minutes.
Serve it hot with some vegetable Manchurian.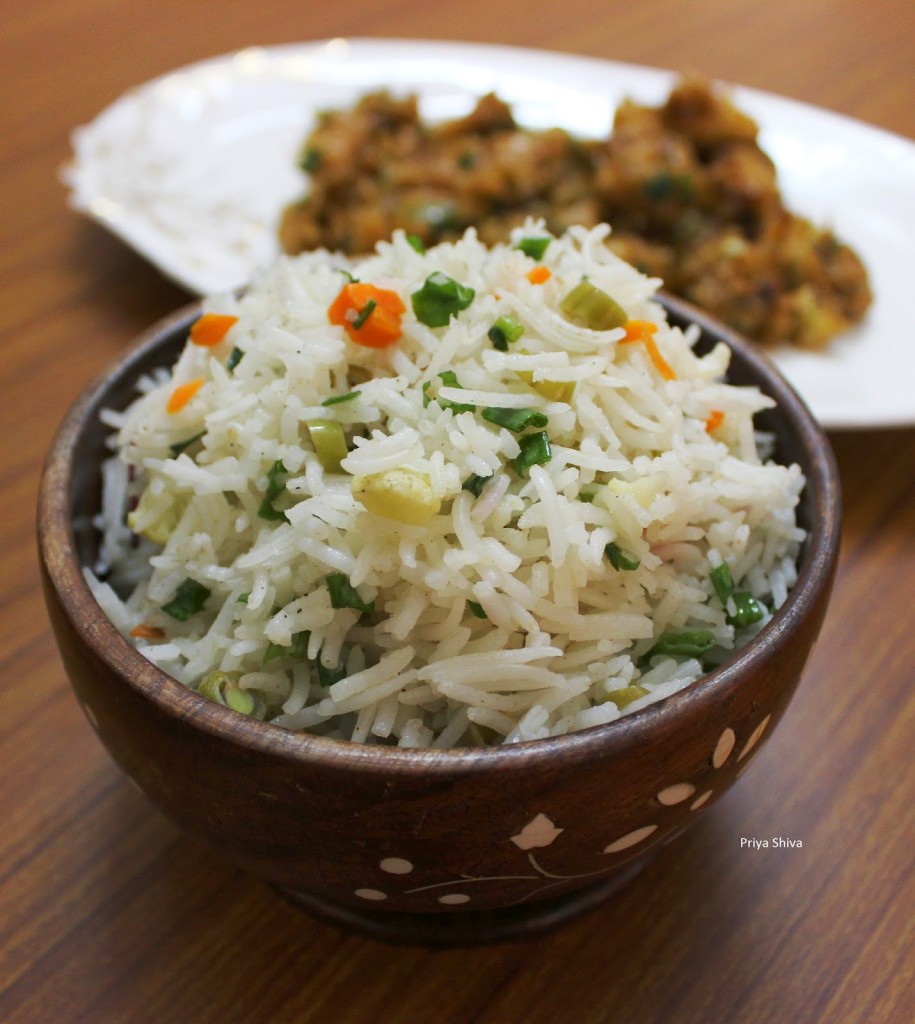 Yum