Murukku is a tea time snack and while making them it brought back many of my childhood memories. Mom always used to make it at home and fill the snack box with it. Don't you feel like turning back time and living those moments again? I often get that feeling and wish I could be a care-free child again. I'm glad I have cute little boy who fills my life with so much happiness. It is just fun to be kid again with him 🙂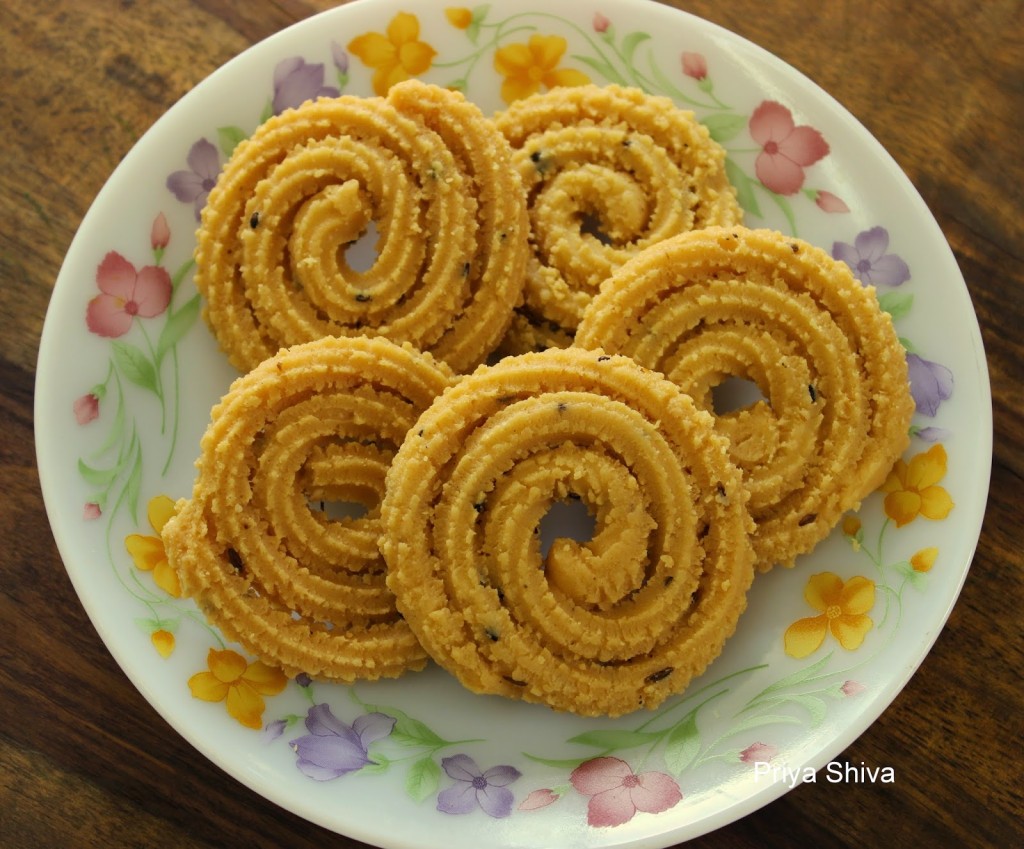 Mullu Murukku are crispy and so delicious that it is so tough to resist them. I have tried to give step by step procedure to make these crispy chaklis and hope you all enjoy them..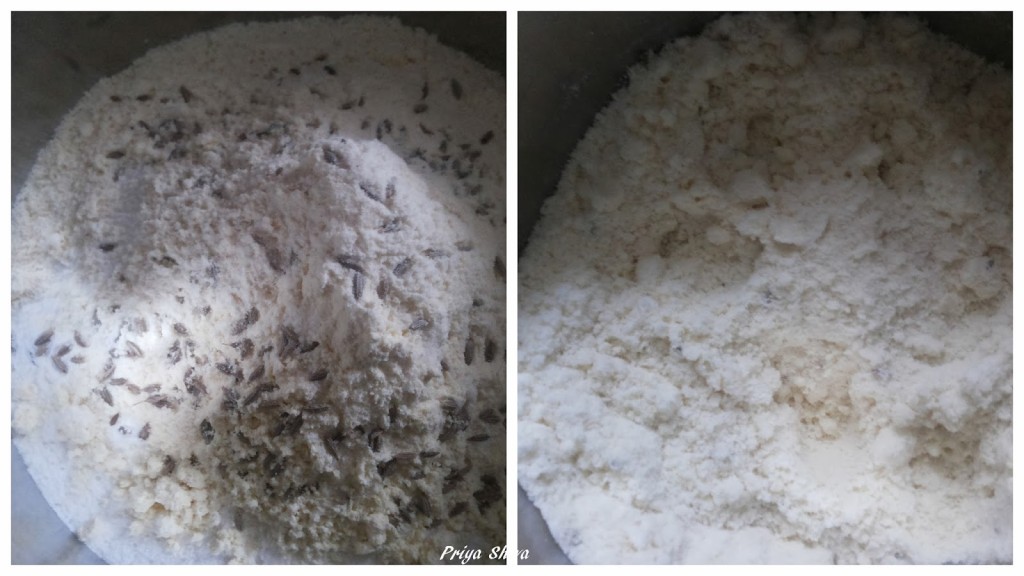 While adding butter, make sure its at room temperature.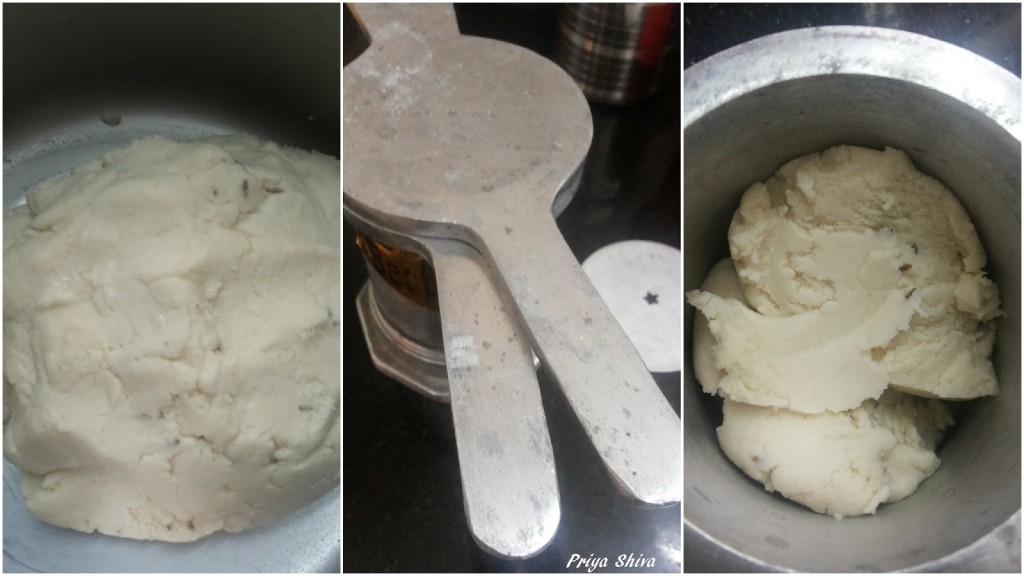 The dough should be soft and you will need the single star disc to make chakli.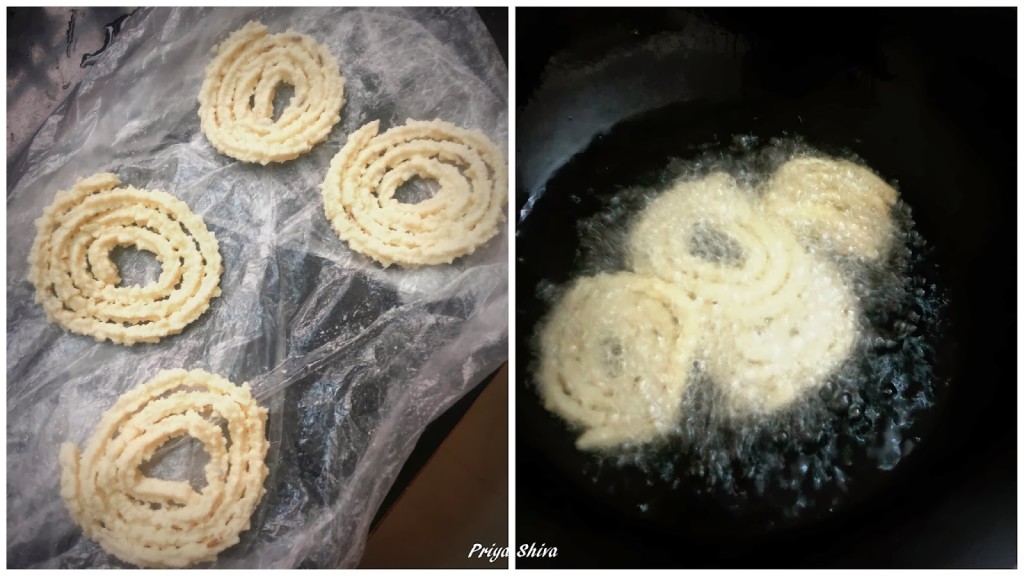 First fry a single chakli to check its consistency. Read the complete recipe of Mullu Murukku and notes before you start making them.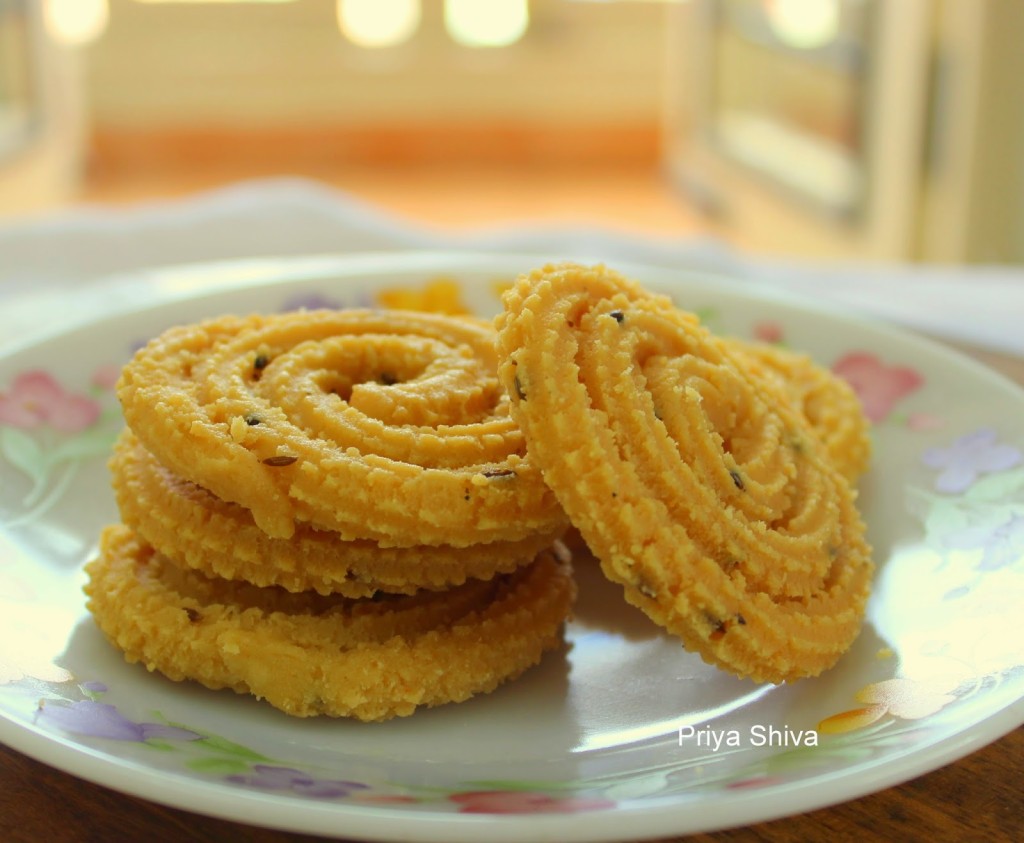 Mullu Murukku
Author:
Prep time:
Cook time:
Total time:
Ingredients
Rice flour – 3 cups
Besan/ Bengal Gram Flour – 1/2 cup
Roasted gram powder – 1 tbsp
Unsalted butter – 2 tbsp
Cumin seeds – 1 tsp
Salt – 1 and 1/2 tsp
Cooking Oil,for deep frying ( I used Sunflower Oil)
Instructions
Sieve roasted gram flour, besan, rice flour and transfer it into a mixing bowl.
Add salt, cumin seeds and mix well.
Add butter ( it should be at room temperature) and mix well.
Sprinkle water and start mixing to make a soft dough and in the meanwhile heat oil in a frying pan.
Use the single star disc as shown in the above picture to make chaklis.
Fill dough in the chakli maker and press it slowly and in circular motion on a oil greased plastic sheet.
Slide them gently into the oil and fry them over medium heat till they turn light golden brown.
Drain excess oil and follow the same procedure for rest of the dough.
Let it cool down completely before storing them in an air-tight container and enjoy these crispy chaklis with your evening tea/coffee.
Notes
Always fry a single chakli to check if its crispy. If the chakli turns out very hard to bite, it means the dough needs more butter. Add 1 tbsp more butter to the dough and start again.[br]You can also add red chilly powder to make it spicy.[br]Make sure to check if oil is ready. You can check by dropping a small ball of the dough in the hot oil and if it immediately comes on top, oil is ready.
Yum