Oatmeal dates smoothie is a healthy smoothie to start your day with..Oats are high in fiber and help in managing cholesterol level and stabilize blood sugar level. Dates have natural sugar and rich in iron. So, this smoothie is the perfect way to start off your day.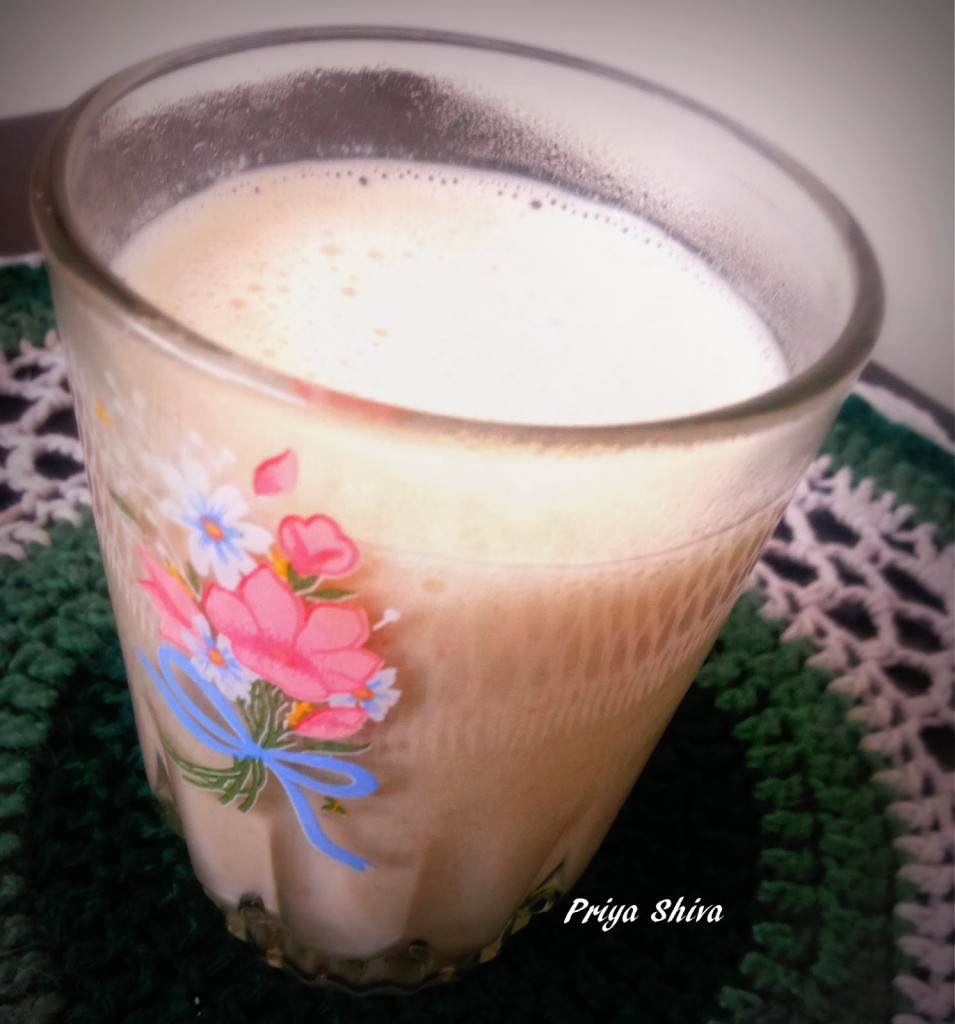 Ingredients:
Easy to Cook Oats( I used Quaker Oats) – 1/4 cup
2 seedless dates
Few raisins
1/2 cup Skimmed Milk
1 tsp sugar (optional)
Pinch of Cardamom powder
Method:
1) Microwave dates and raisins in little milk for 1 minute on high power which will make it soft.
2) Cook oats in milk till soft.
3) Add all ingredients in your blender or food processor and blitz it until smooth and enjoy!!
Yum