Paratha is a popular flat bread from North India. Cabbage parathas are made with a delicious filling of cabbages with blend of spices.  Its winter time and its always nice to have something hot and filling for breakfast. This is an easy recipe to make some spicy and tasty parathas.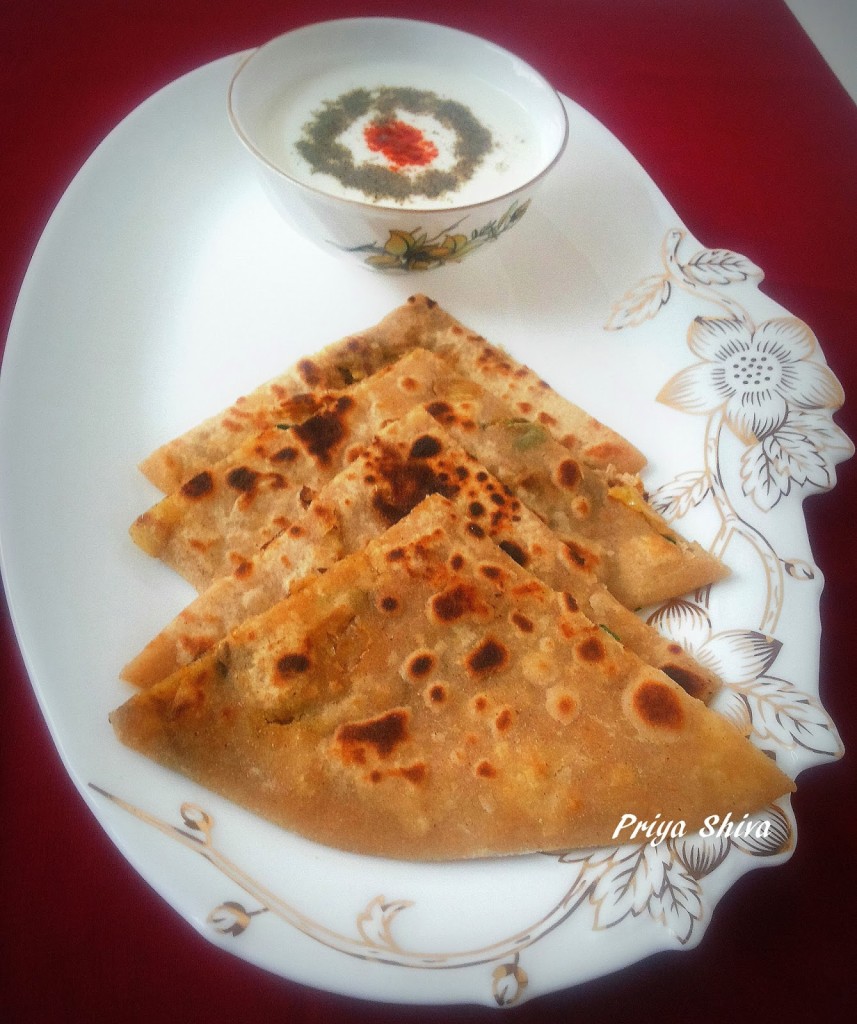 Ingredients for stuffing:

Finely Chopped cabbage – 2 cups
Cumin seeds – 1 tsp
Carom seeds – 1/2 tsp
Turmeric powder – 1/4 tsp
Red chilly powder – 1/2 tsp
Black pepper Powder – 1/2 tsp
Asafoetida – a pinch
Salt to taste
Cooking Oil – 1 tsp
Coriander leaves

Method:

1) Take a frying pan and add 1 tsp of cooking oil. When the oil is warm add asafoetida, cumin seeds, carom seeds and saute till cumin seeds crackle.
2) Now add chopped cabbage, turmeric powder, black pepper powder, red chilly powder, salt and saute it for few minutes till cabbage is soft and cooked.
Ingredients for Paratha:
Cabbage stuffing
Whole Wheat Flour – 2 cups
Salt to taste
Ghee/Butter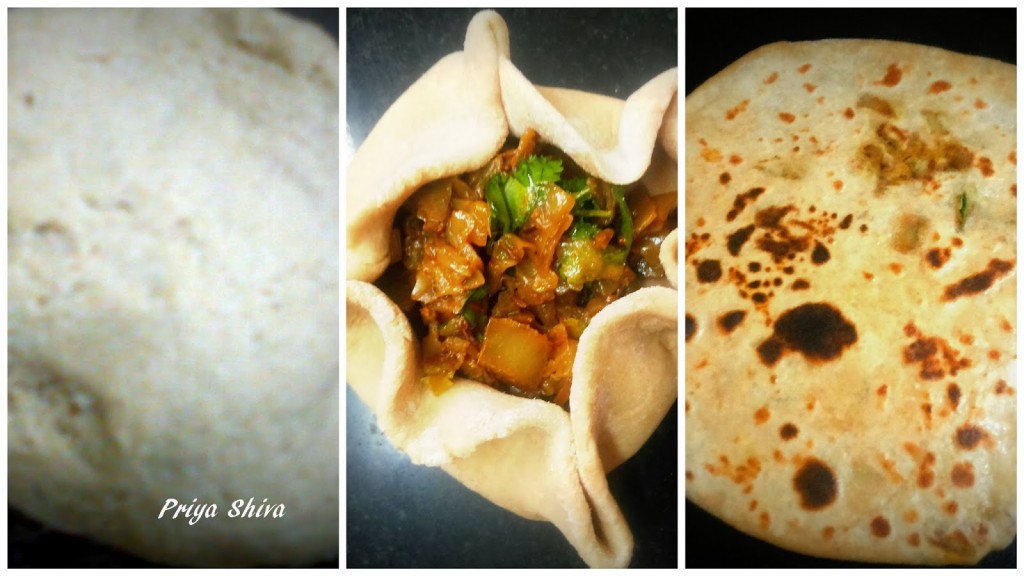 Method:
1) Keep the cabbage stuffing ready in a separate bowl and mix some chopped coriander leaves with it.
2) Add whole wheat flour and salt in a mixing bowl and knead it by adding little by little water to make a smooth dough. Roll it into medium sized balls and keep it aside.
3) Roll out a portion of dough using rolling pin and add the cabbage filling into it. Now close it and roll out again using rolling pin into a round shape.
4) Cook this on a tawa/griddle on low heat by adding little ghee on both sides until the paratha turns golden brown on both sides.
Serve it hot with some curd and pickle.
Yum