I made some baked parsley potatoes evening snacking with a cup of tea. It's a simple dish but with added oregano seasoning and a squeeze of lemon on top of it did the trick and everybody ended up enjoying it.
Potato is such a versatile vegetable and usually loved by everyone. So, sharing the recipe with you all and hope you all have a great week ahead!
You can also try these baked sweet potato french fries from my blog.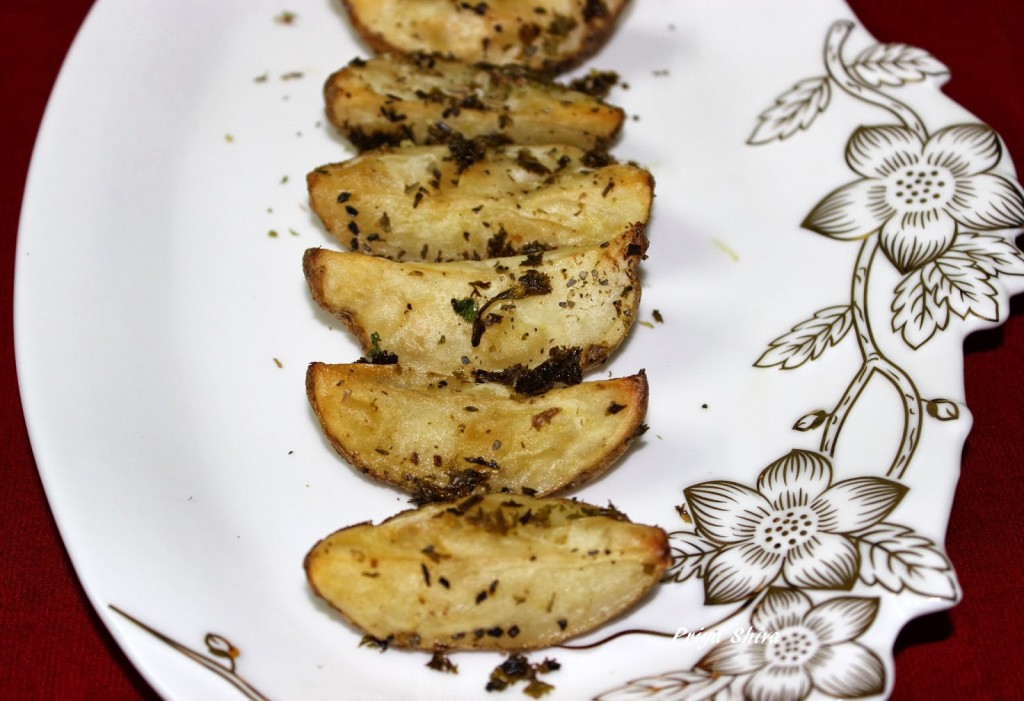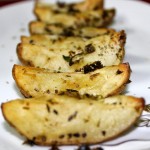 Baked Parsley Potatoes
Ingredients
Large Potatoes - 3

Parsley (chopped) - 1 cup

Unsalted Butter - 1/3 cup

melted

Lemon - 1

Salt to taste

Oregano Flakes for Seasoning - 1/2 tsp

Chilli Flakes for Seasoning - 1/2 tsp
Instructions
Clean and finely chop parsley and keep it aside.

Clean potatoes nicely and slice them into equal 4 slices. Do not peel the potatoes.

Take a baking pan and grease the pan evenly with butter.

Place the sliced potatoes in the pan and pour the remaining butter evenly on it.

Sprinkle some chopped parsley on it evenly.

Now sprinkle some salt over it.

Preheat oven at 200C. Bake at same temperature for 25-30 minutes till the sides turn golden brown. You can remove the pan in between, stir it and keep it back in the oven.

Sprinkle some oregano flakes and chilly flakes. Squeeze some lemon juice on top of it before serving.
Recipe Notes
I've not peeled the potatoes. So, to clean them properly, you can use a toothbrush to scrub it and soak it in salt water for 30 minutes. 
Yum