Rasam powder is widely used in South India to make Rasam and this can be stored in a cool place in a airtight container for months together. Different spices or masalas are used in an Indian kitchen and nothing like using freshly grounded spices for cooking. So, sharing the recipe to make rasam powder and hope you make this powder and store it to make aromatic rasam.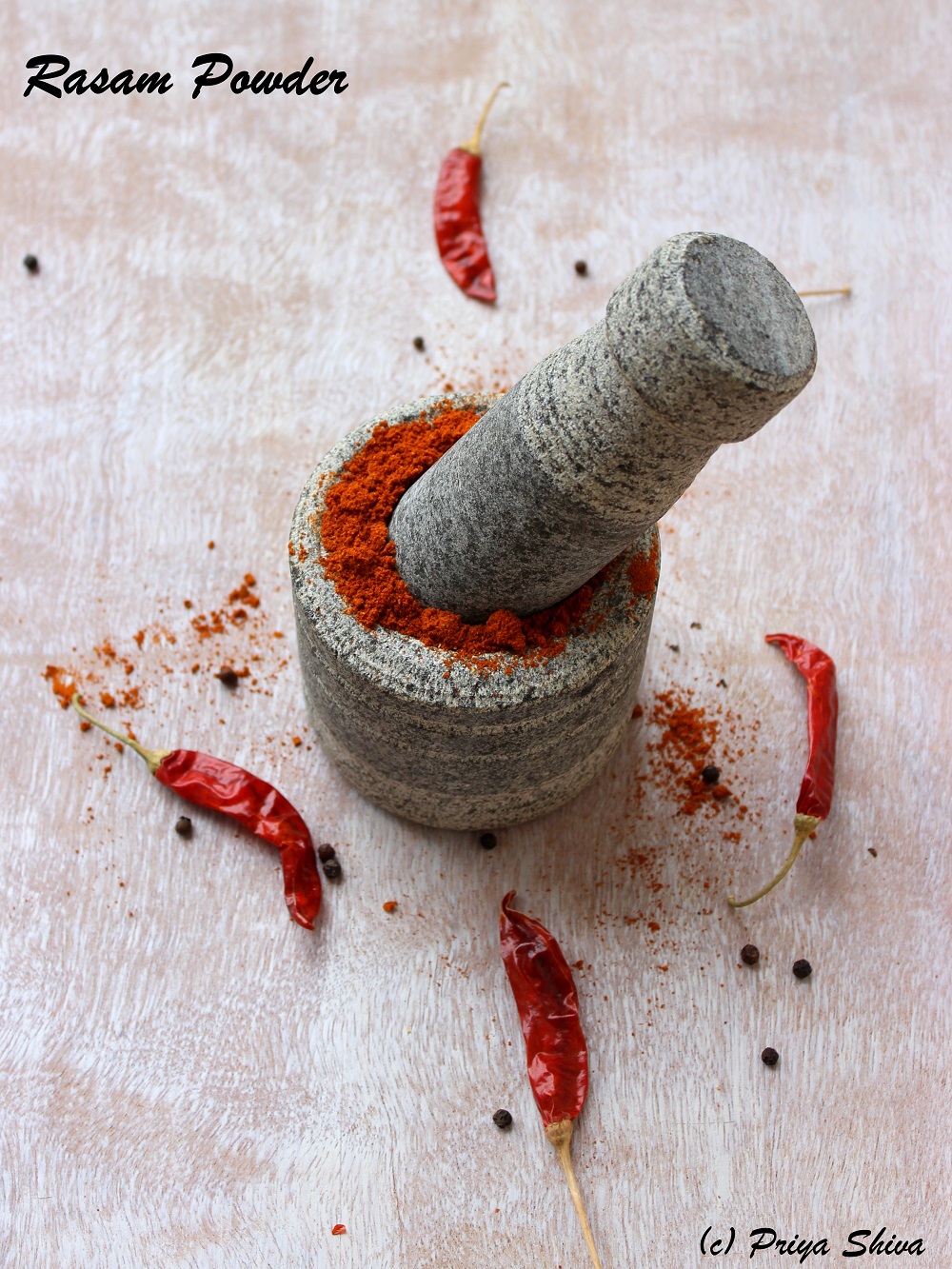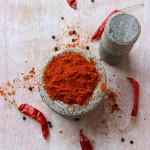 Rasam Powder
Ingredients
Coriander seeds - 1/2 cup

Toor Dal/yellow lentil - 2 tbsp

Kashmiri Red Chillies - 15

Cumin seeds/Jeera - 1 tbsp

Black Pepper Corns - 1 tbsp

Cloves - 2

Asafoetida - 1/8 tsp
Instructions
Heat a frying pan and add dry roast red chilies, jeera, cloves and pepper corn for few minutes on low flame. Transfer it in a plate.

Next dry roast yellow lentil till it turns brown. Transfer in the plate.

Now dry roast coriander seeds till it starts truning brown. Add all the roasted ingredients and a pinch of asafoetida and mix well.

Spread the content on a plate and let it cool down.

Now add all ingredients in your dry grinder and coarsely grind it. You can even powder it using mortar-pestle.

Store it in a airtight container and place it a dry place.
Yum