Banana fig smoothie – a refreshing, healthy smoothie to start your day with….Figs help in prevention of constipation, unhealthy or irregular bowel movements. They also help in weight loss as they are rich in fibre and consuming few figs itself makes your stomach feel full. Bananas helps in digestion, high in vitamin and minerals, boosts your energy levels, improves your mood and helps reducing stress. So, sharing a healthy smoothie recipe which you can enjoy with your family..
Ingredients:
1 Banana
2-3 dry figs (soaked overnight in little water)
3/4 cup skimmed milk (vegans can use coconut milk)
1 tbsp Honey
Method:
Add all ingredients in a blender/food processor and blitz until smooth. Serve it chilled..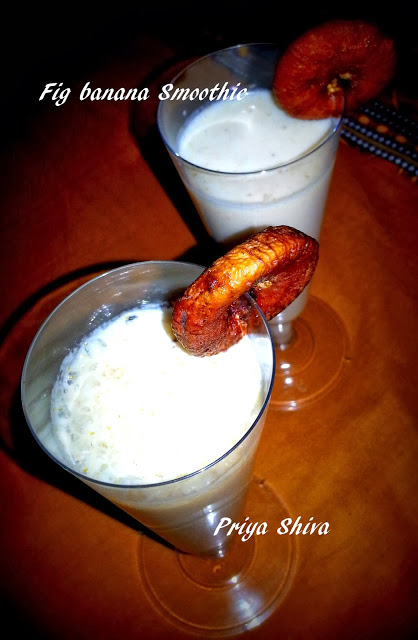 Yum