Refreshing and healthy apple dates smoothie to start your day 🙂 …An apple a day keeps the doctor away might sound silly but if you know the benefits of apples you'll definitely start having apples daily. Apples help reduce cholesterol, reduces risk of diabetes and strengthens the heart. They also helpful in cleansing and detoxifies your body. Dates are natural energy boosters and rich in iron. So, sharing a healthy smoothie recipe and wish you all a great week ahead.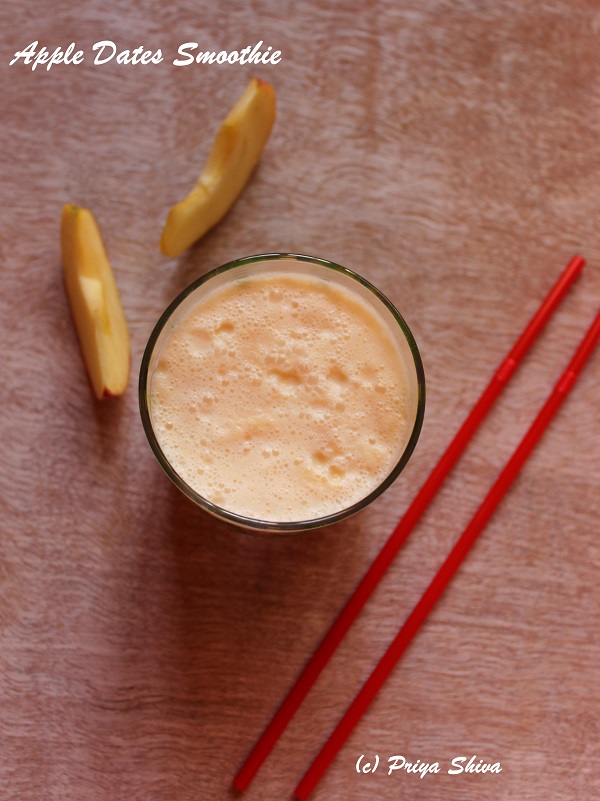 Apple Dates Smoothie
Author:
Prep time:
Cook time:
Total time:
make a healthy smoothie to start your day!
Ingredients
2 Apple (peeled and chopped)
8 seedless dates
2 cups skimmed milk
2 tsp honey (optional)
Pinch of Cardamom powder
Instructions
Soak dates in 1/2 cup milk and microwave for 2 minutes. Let it cool down completely.
Add all ingredients in your blender or food processor and blitz it until smooth and enjoy!!
Yum