Oats Dosa is a healthy and quick breakfast option. Oats is high in fibre and helps to lower cholesterol, weight management and has a pleasant taste. So, including oats in your diet is only going to be helpful. Dosa batter usually needs fermentation but this is a quicker option to make some dosa instantly. You can make these crispy dosa in flat 30 minutes.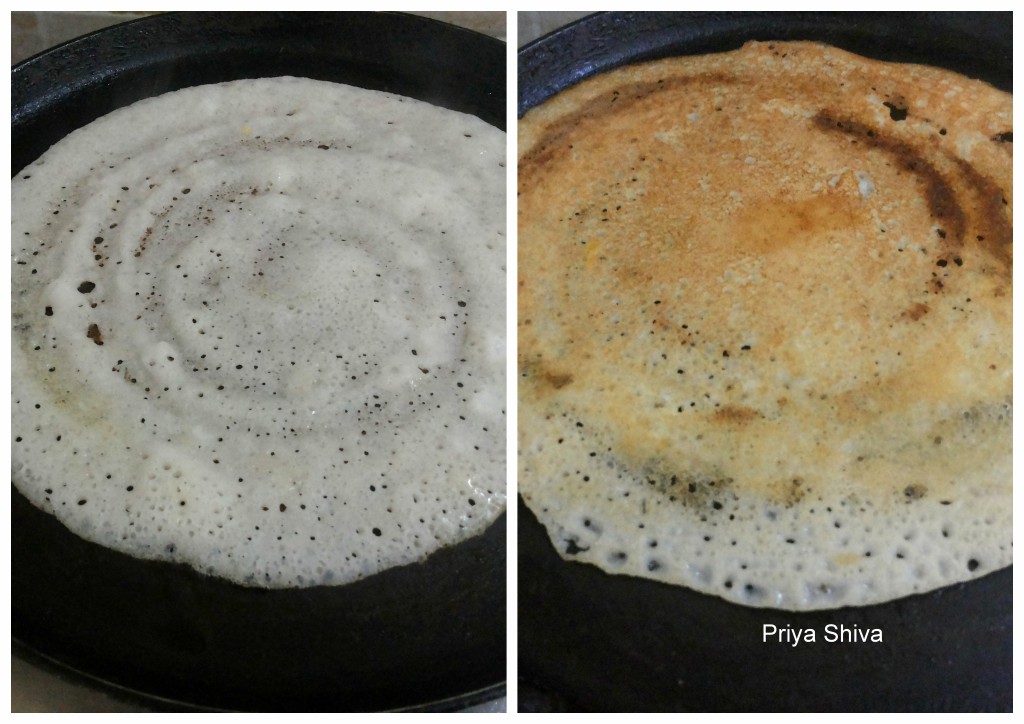 Serve these Instant oats dosa with some chutney and sambar.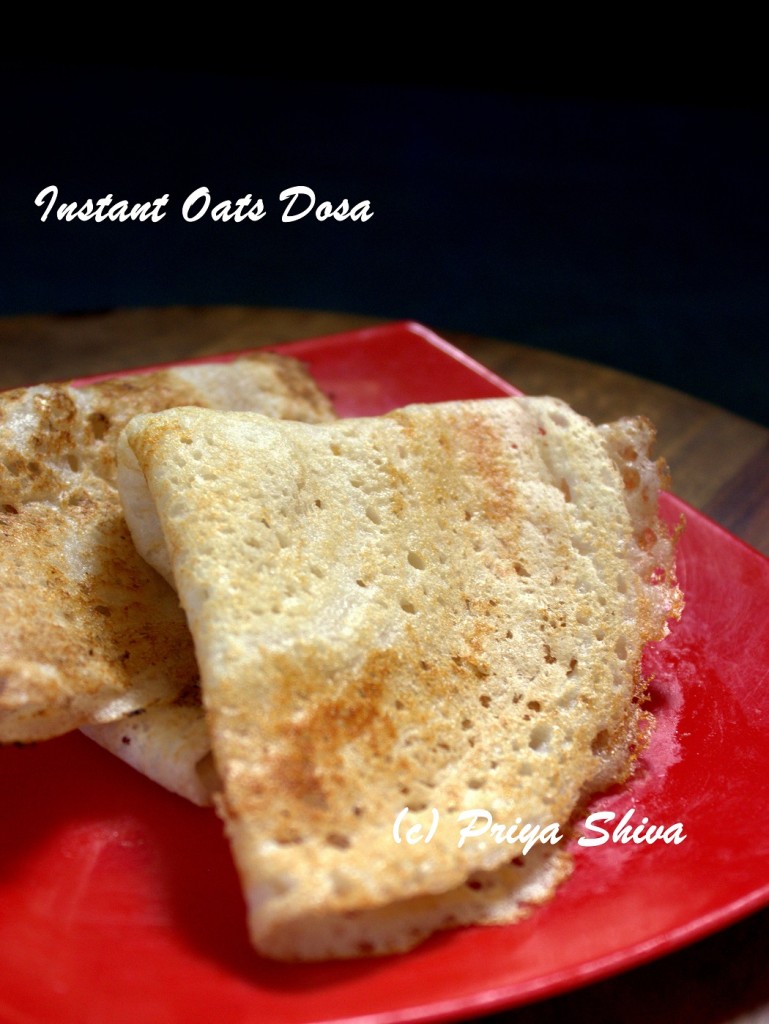 Instant Oats Dosa
Author:
Prep time:
Cook time:
Total time:
How to make Instant Oats Dosa?
Ingredients
Quick cooking oats – 1/2 cup (I have used quaker oats)
Rice flour – 1/4 cup
Wheat flour – 1/4 cup
Curd – 2 tbsp
Chopped green chillies – 1 tbsp
Cumin Seeds – 1 tsp
Chopped curry leaves – 1 tsp
Salt to taste
Cooking Oil/Sesame Oil to make dosa
Instructions
Grind the oats to make a fine powder.
Add 1 tsp oil in a small frying pan and when oil is warm add cumin seeds, green chillies and curry leaves and saute for a minute.
Add this mixture with oats powder, salt, rice flour, wheat flour, curds in a bowl and mix it well. Bring the batter to a flowing consistency by adding water and set it aside for 15 minutes.
Heat a tawa/griddle for a minute, grease with oil. Sprinkle some water to check if griddle is ready. If you hear an oozing sound, lower the flame and wipe the griddle with a newspaper.
Scoop a ladle of the batter and spread to a circular shape. Pour few drops of oil along the sides of the dosa. Turn over once it reaches light golden color. Adjust the flame accordingly.
Remove the dosa when it is light golden on both side.
Serve it hot with some coconut chutney and sambar.
Yum