Colors make everything look so beautiful. Colors are there in the flowers, sky and all around us. It is the natures gift to us. I see colors in the food which makes me fall in love with it again and again. It's the season for Jamuns and I made these Jamun Lemon Popsicle with it. I just loved the color which Jamuns brought out in these Popsicles..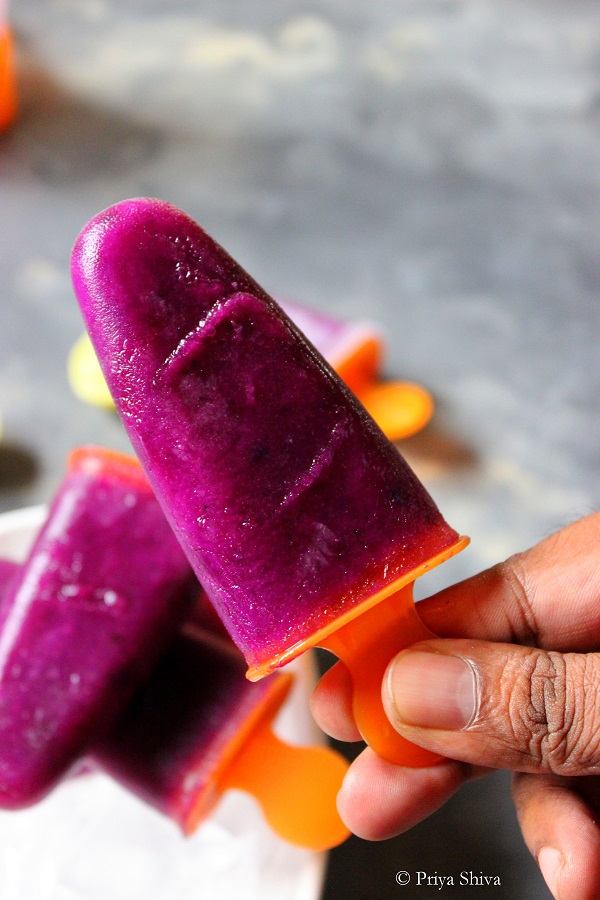 Jamuns are Indian blackberries and also known as black plum. I just love this fruit and always wait for the season. I can make jams with it like Jamun Plum Ginger Jam  or even enjoy a Jamun Lemonade.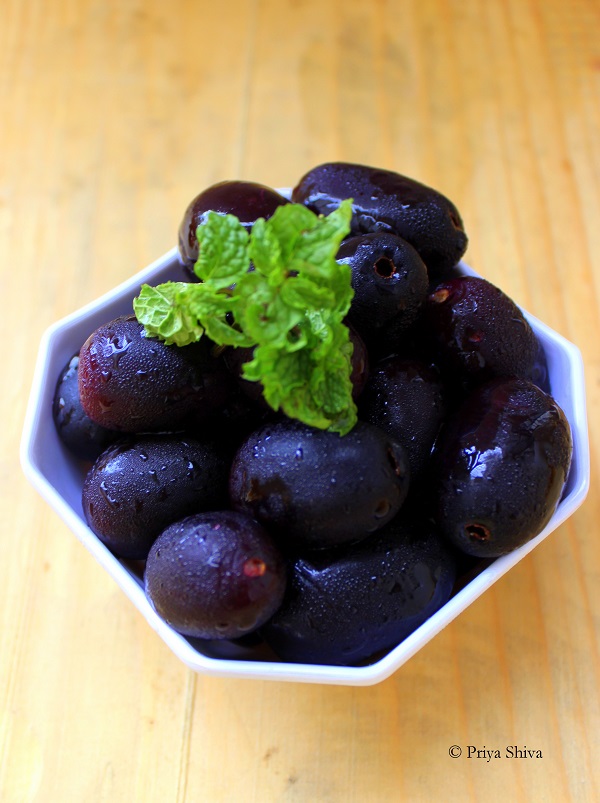 So, how about making fruity Popsicle with jamuns? I'm sharing a quick recipe to make Jamun Lemon Popsicle and hope you all enjoy making it too..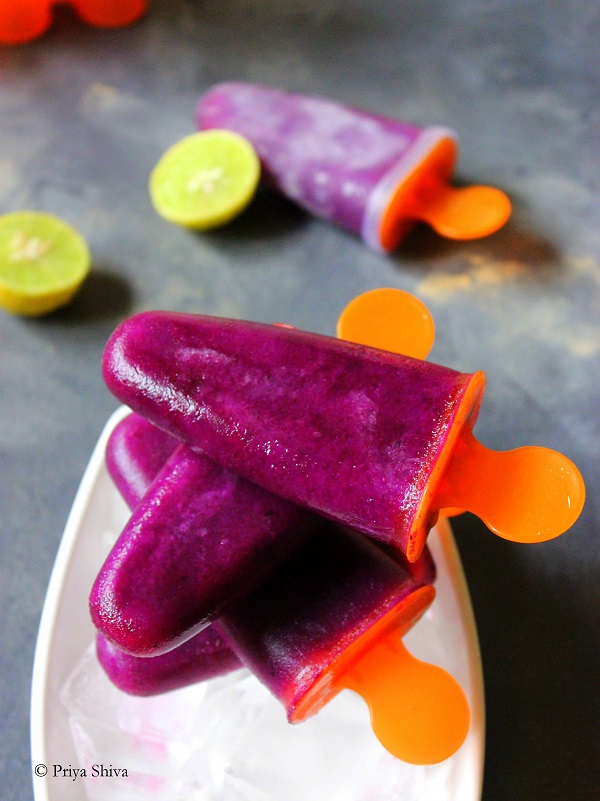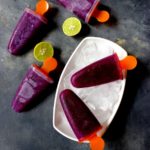 Jamun Lemon Popsicle
Ingredients
12

Jamun

1

Lemon

3

cups

Water

1/2

tsp

Black salt

6

tsp

Powdered Sugar
Instructions
Chop jamuns, remove seeds and add it in your food processor. Bltiz to make a paste.

Squeeze the lemon nicely to take out the maximum juice.

Add water, lemon juice, sugar, salt, jamun paste in a jar and mix well.

Pour it in Popsicle tray.

Freeze it for 2 hours and enjoy!
Recipe Notes
Adjust sweetness according to your taste.
Yum