Jamun is a summer fruit which is also popularly known as Indian blackberry or black plums. Every Indian will have some story to tell about this fruit. Well, I have my own story to tell you all too with a recipe for a refreshing Jamun Ginger Lemonade.
I grew up in Delhi and would wait for the summer especially to enjoy some jamuns. The market will be flooded with these fruits but who cares to buy from the market when you can pluck them directly from the trees :)..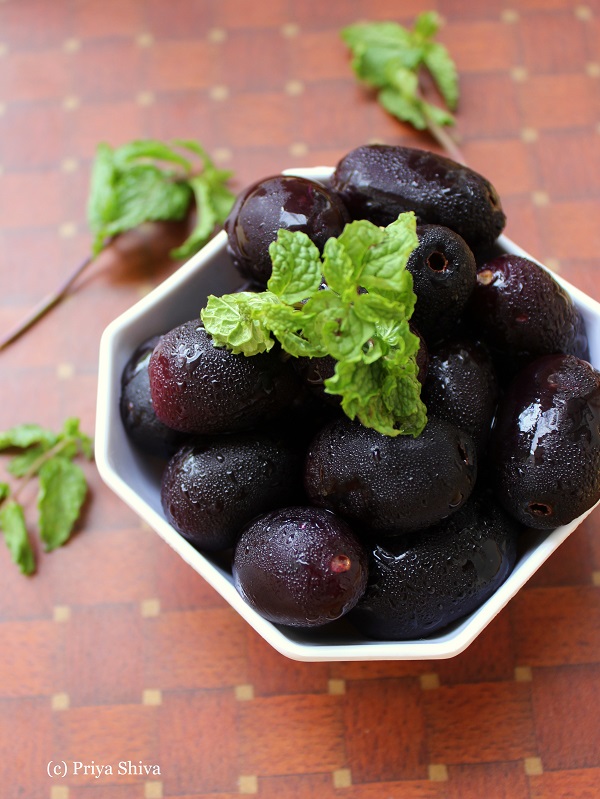 My house was very near to a park and jamun trees with these delicious jamuns used to grow in that park. Schools will be closed for summer holidays and I used to spend maximum time outdoors playing in that park with my friends. Me and my friends will go for cycling till that park and enjoy the fruits of the summer. Yes, I have climbed trees, hurt myself but never regretted it. We did not have fancy gadgets to play with but we enjoyed our childhood playing in the sand, getting dirty, breathing in fresh air which is only in books nowadays…
So, sharing a summer drink recipe for Jamun Ginger Lemonade and remembering those good old days…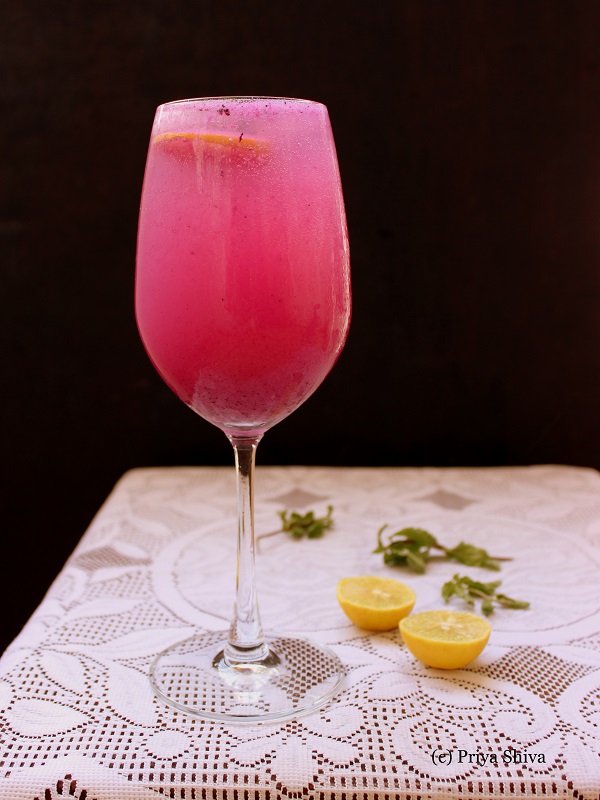 Jamun Ginger Lemonade
Author:
Prep time:
Total time:
Ingredients
Jamun – 6
Grated ginger – 1 tbsp
Water – 1/2 cup
Sugar – 4 tsp
Rock Salt – 1/4 tsp
Club Soda – 500 ml
Lemon – 1
Mint leaves – 6-8
Instructions
Remove the seeds from jamuns. Blend jamun pulp, ginger with water and strain it.
Roll the lemon on the kitchen platform. Divide lemon into equal half. Squeeze it nicely to take out the maximum juice.
Add jamun ginger juice, lemon juice, sugar, rock salt, in a bowl and mix well.
Pour this mix in a serving glass, add club soda with ice-cubes and garnish lemon slices and mint leaves.
Yum