It's amazing how disconnected we become to the things that bring joy to our life. This is the exact feeling I lived with till I quit my corporate job and got into blogging. So, people ask me if I'm a chef or an expert cook and I tell them that I'm neither of them. I just love cooking, eating good food and write about it. I always dreamed of writing, and with lot of effort and planning, I am living up to that dream today.
I love food and travel. This is the exact reason I write about it on my blog. I can passionately talk about blogging today as the expertise lies with me, and the same has been only acquired by consistently blogging for over the last four years. So, what is your passion? How do you define passion? Here I'm today pondering my thoughts over passion..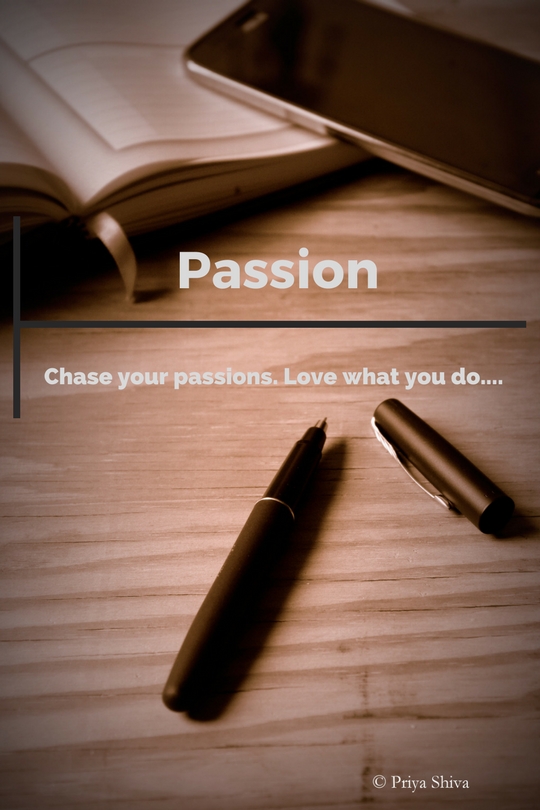 Passion is a strong feeling as love or hatred. It is the energy which drives the purpose of our life. There are thousands of people out there who are living a life of desperation and wake up in the morning with a feeling of sadness. When they get back from work, they are drained to even eat or smile. Then they wake up and do it all over again. They might be remembering the sales figure which they could not achieve or their appraisal meeting going bad. I don't blame them as they are living a life without passion. They are not even clear on things what they love. The purpose of life is lost.
I recently met a doctor who had been in the hospital from 6 AM in the morning and even at 10 PM, he had a smile on his face. I see that doctor always smiling. I asked him, how is it even possible for him to keep smiling whole day when he see his patients suffering and he's working for more than 12 hours a day. He replied with a smile saying that he's passionate about his work and it keeps him going…
So, take time today to think about what makes you happy. It is never too late to find the purpose of your life or revive your passions. You cannot write a book unless you hold that pen and start penning down your thoughts… You might want to start just lightly jotting down your daily emotions, actions or experiences and learn to write about them in different perspectives. This can help you change your actual perception on your real-world issues, as well as increase your creativity, should you ever want to actually want to teach yourself how to write a book of any genre, fiction or non-fiction!
Until I ponder on a different emotion, I will leave you to live a life with passion and follow your dreams..
Love,
Priya
P. S: – This is a series and you can read my thoughts over Anger, Love and Gratitude ..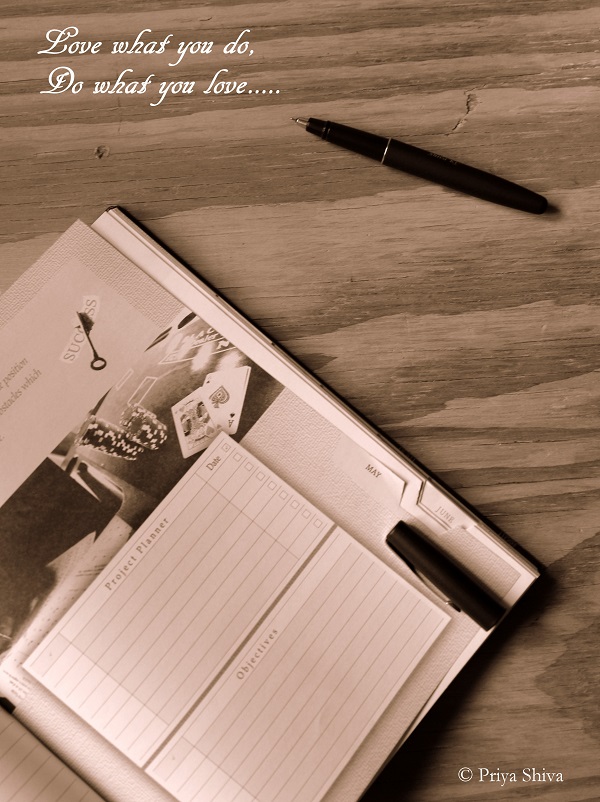 Yum