The more I try to contemplate with emotions, the more I realize that the dictionary of emotions is bigger than I fathom. The problem lies with humans as we need description and justification for everything around us. So, if we don't have enough names for our emotions, it gets hard for us to handle it. So, does it help in controlling our emotions? Has it helped in overpowering these outbursts? Anger is an outburst of our emotions which we relate with  annoyance, aggravation, agitation, frustration, outrage, hostile, resentment, wrath, rage and fury. Yes, I'm contemplating with anger today…
I found the definition of anger in wikipedia which states that anger is an emotion that involves a strong uncomfortable and emotional response to a perceived provocation, hurt or threat. We all have even heard the pros and cons of anger and how important it is to stay in control.  I was just reading about it when I had an argument over a toy with my kid. I wanted him to clear all the mess he had made in the living room and sleep. He wanted to keep playing. When I started picking up the toys, his ultimate reaction was, "Amma, I will not talk to you. I'm angry with you." Even a five year old kid has the emotion "anger" in his vocabulary. I ultimately gave him a stare and he understood that it is time to sleep. I had obviously tried explaining him peacefully that it is night and he needs to rest, but ultimately it was that angry stare which solved the problem. So, there are some positive aspects of anger too :)..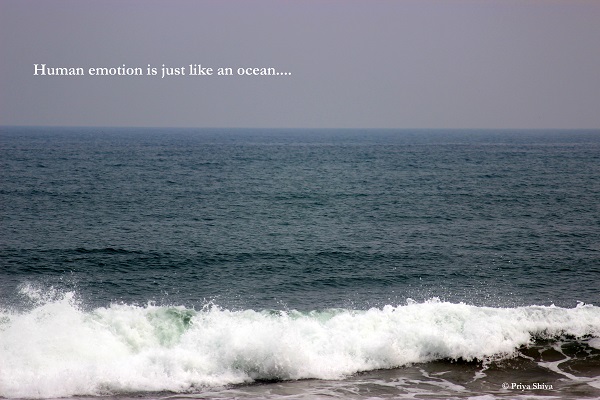 I was angry when my mother passed away. I thought it to be an injustice. I had made up my mind that life is cruel. I see people passing by now and then, and it made me realize that nothing remains forever in your life. I was deeply hurt that mom is no more with me but I ultimately accepted the fact that life moves on. Yes, the more anger we carry from the events of the past, the lesser we enjoy our present and future..
Human emotion is just like an ocean. It is vast, some things are understandable and some things we discover as we sail through this life. I'm yet to discover and understand many things in life. Emotion is one of them.. So, I will be back trying to understand and share my thoughts over another emotion but until then, share yours with me…
Until I get eccentric again 🙂 ..
Love,
Priya Shiva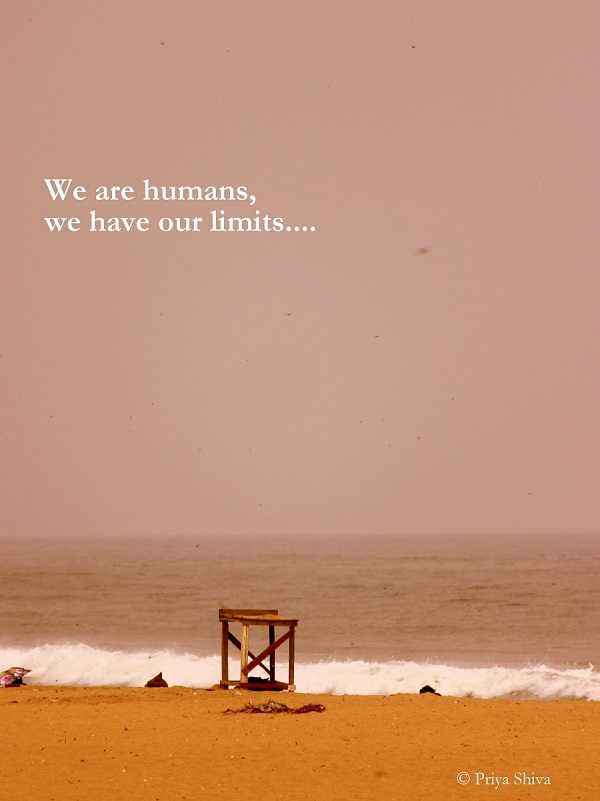 Yum