Do you remember "Popeye the sailor" cartoon? He always ate spinach to fight the goons. It is a known fact that spinach is good for health. Spinach is rich in iron and other essential nutrients. So, I started the day serving these delicious Palak paratha for breakfast today.
Breakfast is an essential part of my day. A scrumptious breakfast keeping me ticking happily for the whole day. You can serve these palak paratha with pickle and curd for breakfast or brunch. Watch the quick video to learn to make these palak paratha.
I'm sharing a detailed recipe and hope you all enjoy serving these Spinach flat bread for breakfast.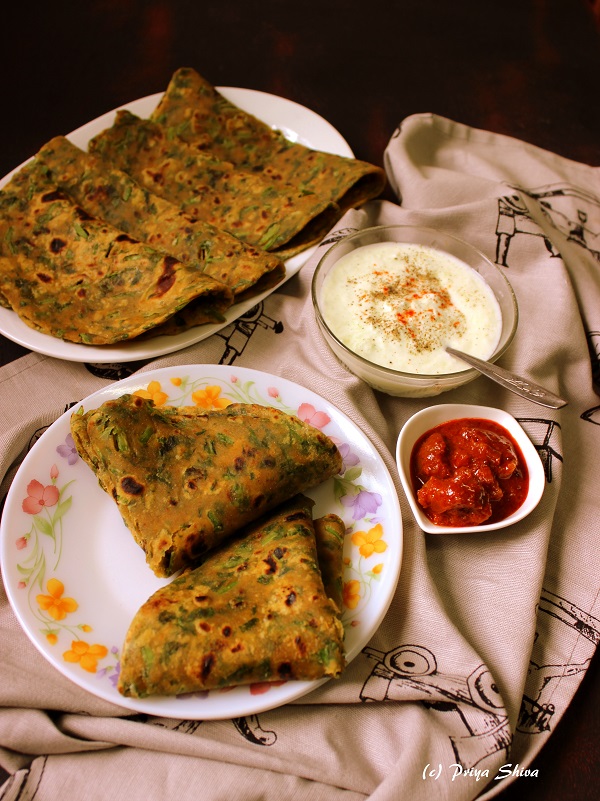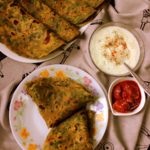 Palak paratha Recipe
Ingredients
Whole wheat flour – 2 cups

Spinach leaves – 1 cup

Red Chilli Powder- 1 tsp

Salt to taste

Vegetable Oil - 4 tsp

Ghee - 4 tbsp
Instructions
Clean and chop spinach leaves.

Add wheat flour, finely chopped spinach, chili powder salt in a mixing bowl and mix well.

Slowly start adding water and knead well to make a soft dough.

Add 2 tsp oil in the end and knead again. Cover the dough and keep it aside for 20 minutes.

Divide the dough into equal balls and roll out a portion into circle. Apply oil evenly and the tear from one end and start rolling the dough as shown in video. Flatten the ball again with a rolling pin in a circle shape.

Heat a griddle and cook flattened dough using a little ghee till it turns golden brown. Serve it hot with Curd and some spicy pickle.
Recipe Notes
Use extra flour for dusting to roll the dough evenly. You can use oil in place of ghee to cook the paratha.
Yum