Have I ever told you about my grandmother? Well, I'm going to talk about her today as I learnt few things from her which includes cooking some age old dishes. I learnt to make Kollu podi from her and will be sharing the recipe today.
I lost my grandma when I was still in school but her memories are still fresh in my mind. She was highly educated and always encouraged us to study well. She will get up early in the morning, take an early bath and start the day with a ragi kanji. She will only wear madisar saree which is a 9 yards saree usually worn by women in Brahmin community of South India. She used to sing beautiful classical songs and insist me and sister to learn from her. She was a woman full of life. She used to make simple dishes but they always gave us comfort. Her recipes are a treasure as they are so healthy too. Kollu podi is made with horse gram legume.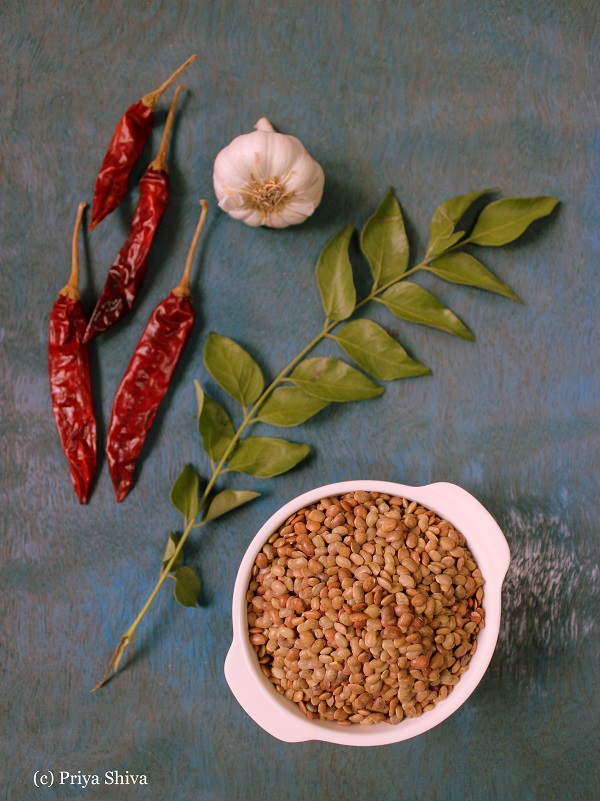 Horse gram has many healthy benefits. It is a low profile legume but rich in calcium, iron and proteins. My grandma used to make this kollu podi especially in winters as it has the power to energize your system and provide you warmth. We usually mix this horse gram powder with steamed rice, drizzle some sesame oil or ghee and enjoy. You can use this powder as a dry chutney too like palli podi or idli milagai podi.
So, sharing the kollu podi recipe today. You can easily store this powder in cool, dry place for upto 3 months.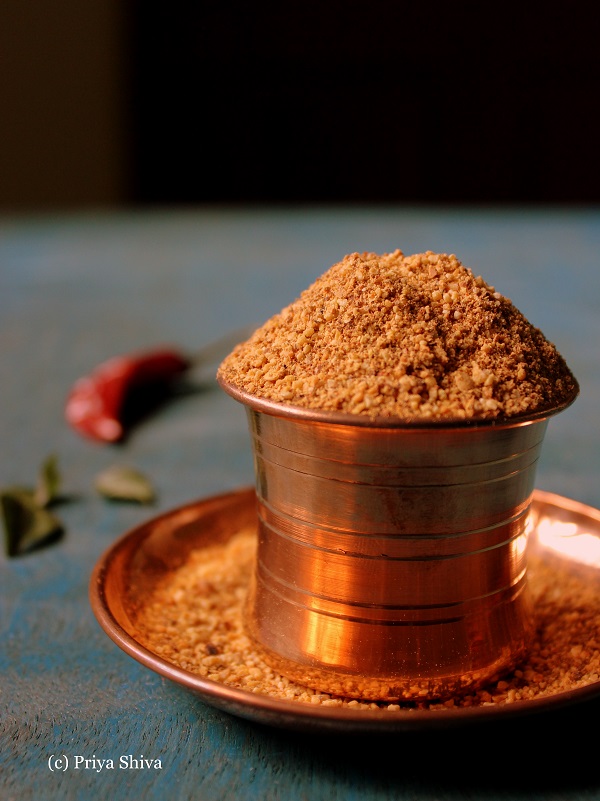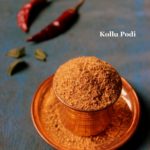 Kollu Podi Recipe
Ingredients
Horse gram/Kollu - 1 cup

Dried Red chilli - 10

Asafoetida/ hing - ¼ tsp

Garlic cloves - 4 cloves

Curry leaves - 1 sprig

Salt - 1 tsp

Sesame Oil -1 tsp
Instructions
Heat 1 tsp of oil in a pan and roast horse gram, curry leaves, garlic cloves, red chilli, asafoetida all together on a low flame for minimum 5 minutes.

Transfer it in a plate and let it cool down.

Now add all these roasted ingredients with salt in your food processor and coarsely grind it. Store it in a dry, air tight container. 
Yum