Some dishes always remind of you of your mother's cooking and Inji Puli is one of them. My mother is from Palakkad, Kerala and her cooking has a touch of that place. Inji Puli is an instant ginger pickle which is also part of Onam Sadya. Onam is celebrated big time in Kerala and a huge vegetarian feast is served on a big banana leaf for this festival which is known as Onam Sadya.
Inji Puli is made with finely chopped ginger which is cooked with tamarind water and sweetness from jaggery. I love to enjoy this ginger pickle with some curd rice but you can also serve it with flat bread. The combination of sweetness from jaggery and sourness from tamarind is amazing. If you love ginger, you will love it!
So, sharing an easy process to make Inji Puli and hope you all try it out and share the feedback.
You can also check few other pickle recipes: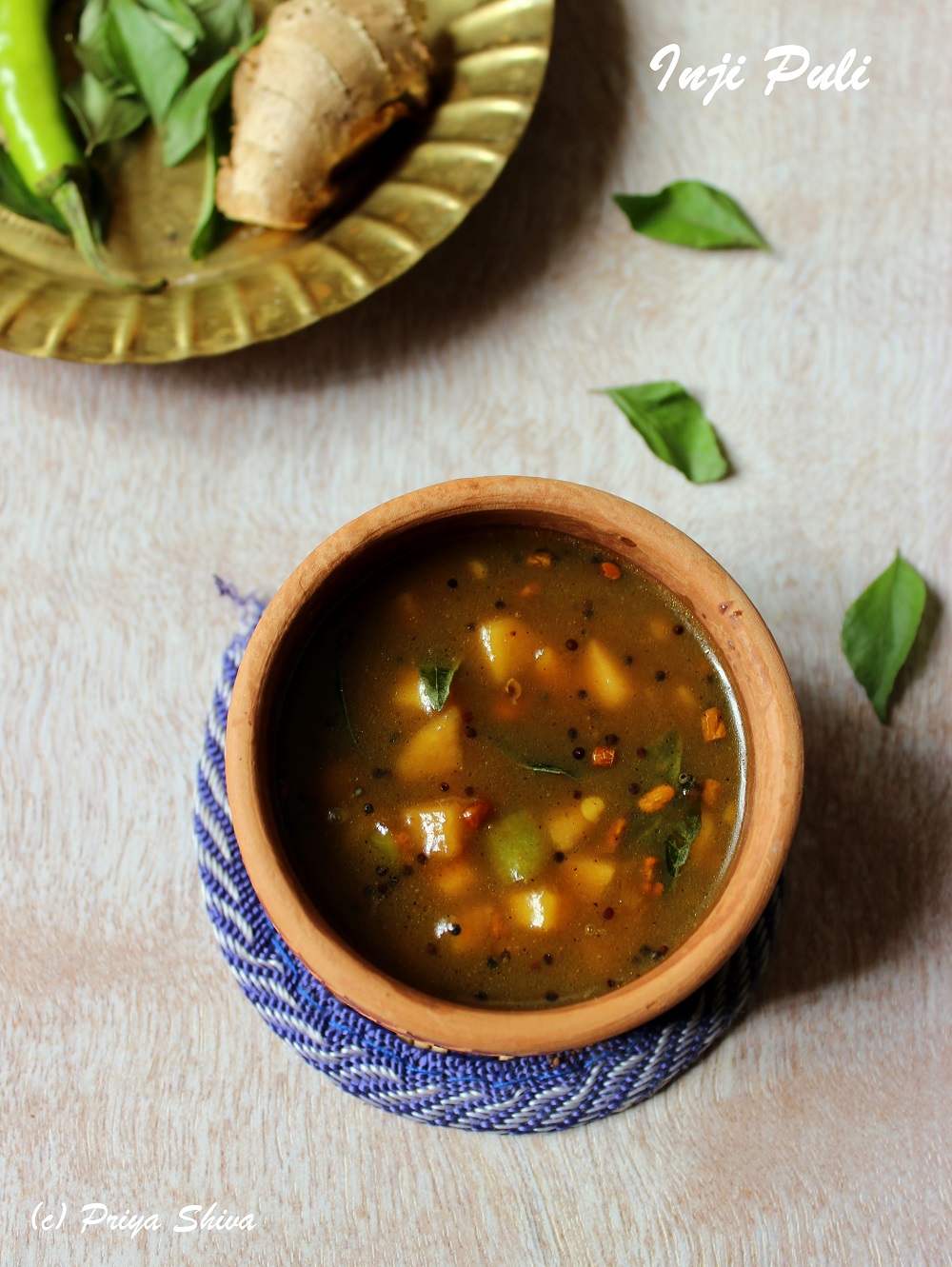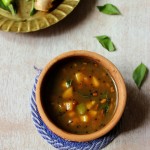 Inji Puli
Sweet and Sour Instant ginger pickle
Ingredients
Tamarind / puli – 3 tbsp

Ginger - 4 tbsp (Finely chopped)

Jaggery – 4 tbsp

powdered

Turmeric Powder – ¼ tsp

Mustard Seeds – ½ tsp

Fenugreek seeds / Methi - 1 tsp

Chana Dal/ Bengal Gram – 2 tsp

Green chili - 1 (finely chopped)

Asafoetida / hing – ¼ tsp

Curry Leaves - 1 sprig

Vegetable Oil – 2 tbsp

Salt to taste

Red chilli - 2
Instructions
Soak the tamarind for 15 minutes in 1 cup of hot water. Now drain the water in a separate bowl by removing the pulp and seeds.

Heat a pan with oil and temper with mustard seeds, red chilli, bengal gram, asafoetida and fenugreek seeds.

Add curry leaves, chopped ginger, green chilies and saute for a minute.

Now add the tamarind extract and add turmeric powder, salt and jaggery and mix well. Simmer till it thickens.

Transfer in a serving bowl and serve it with rice or flat bread.
Recipe Notes
I have added chopped ginger but you can even grate it and make it thicker. You can even use mango ginger in place of normal ginger.
Yum