Vegetable Pilaf is a rice dish which I have cooked in an easy way in rice cooker. This Pilaf or pulao is a one-pot dish which you can simply serve with some raita or dal of your choice. I always look for easy dishes to make during week days or if I have sudden guests at home. Weekdays especially morning time is always hectic as I have a kid who I have to get ready for school. I even have to finish preparing lunch by 8 A.M as I pack lunch for my husband which he can enjoy in his office lunch break. I do enjoy some free time afterwards and that's when I plan my posts, check my mails etc.
You can check out the simple video to cook Vegetable Pulav: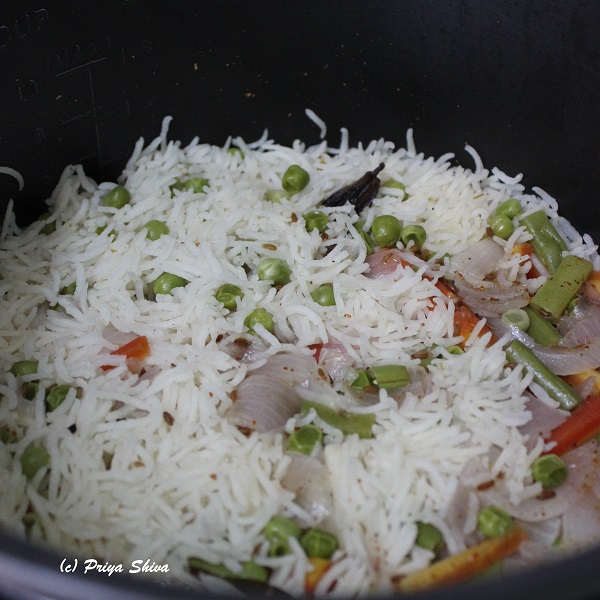 I use basmati rice to make vegetable pulav and I prefer my rice to be non-sticky. Each grain should be cooked but it should not be sticky. You can even add vegetables of your choice in this dish. I enjoyed this pilaf with some rajma masala.
Click here for Rajma masala recipe.
So, sharing an easy recipe to make some delicious, aromatic vegetable pilaf.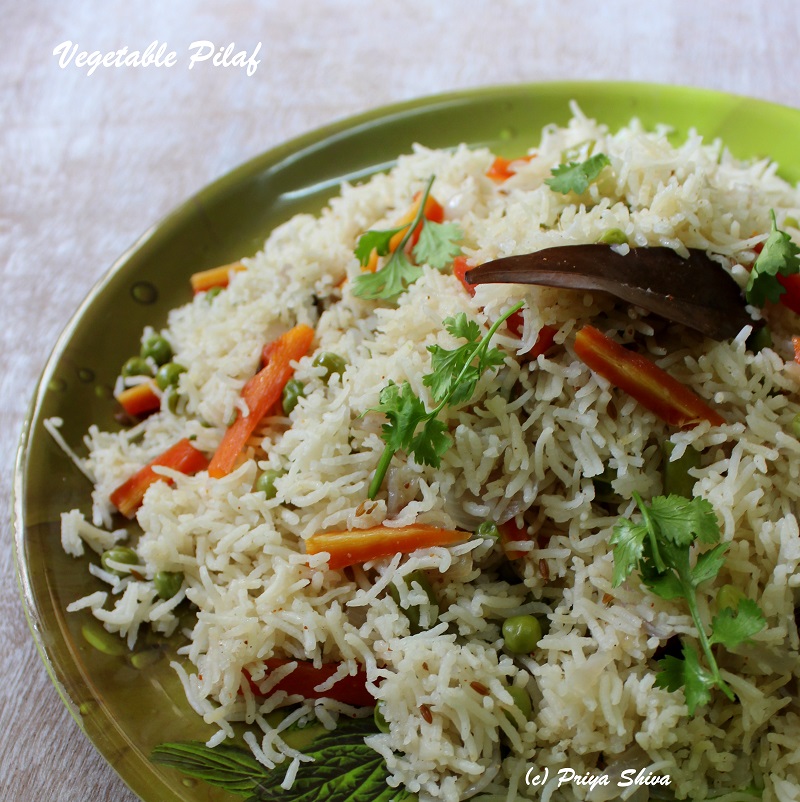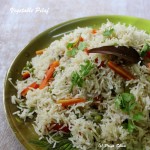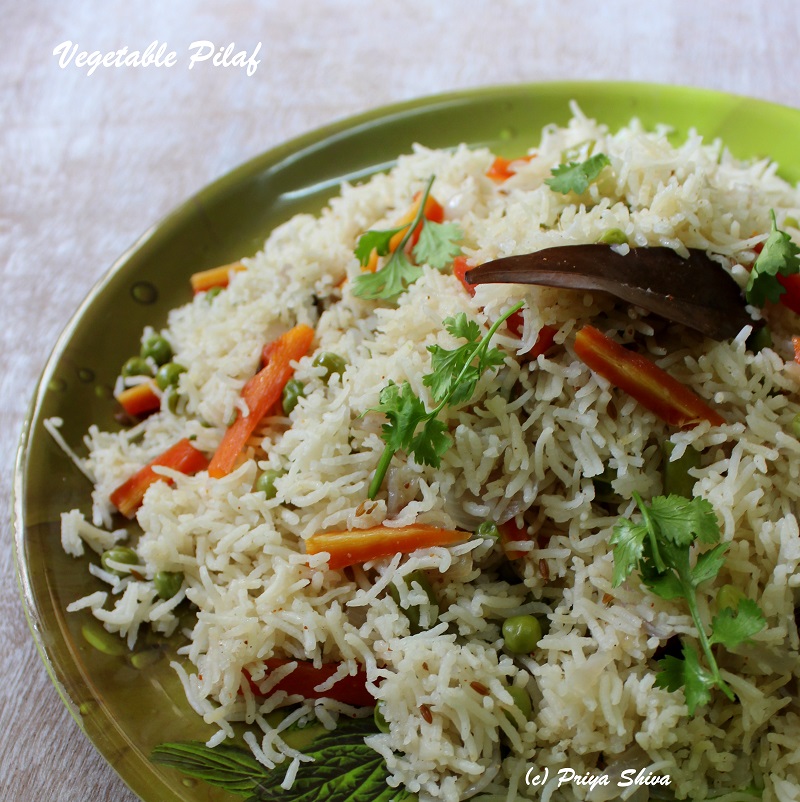 Vegetable Pulav
Ingredients
Basmati Rice - 1 cup

Onion - 1 (sliced)

Carrot -1 (peeled and chopped )

8 French Beans (chopped)

Potato - 1 (chopped)

Green peas - 1/2 cup

Bay leaf - 2

Black cardamom - 1

Cinnamon - 1/2 inch

Cumin seeds - 1 tsp

Cloves - 3

Salt to taste

Ghee - 1 tbsp

Vegetable Oil - 1 tbsp
Instructions
Clean and soak rice in some water for 15 minutes. Drain the water completely and keep it ready.

Add ghee & oil in a cooker and when its warm, add cumin seeds, black cardamom, bay leaf, sliced onions, cinnamon, cloves and saute on low flame.

When onions turn translucent, add green peas, carrot, beans, potato and mix well.

Add rice in rice cooker with 2cups of water. Now add salt to taste and mix well. Close the cooker and give 3 whistles. You can stir gently and garnish coriander leaves before serving.
Yum