This is a soft, gluten free chocolate cake made with Jowar flour. Jowar is also known as white millet or Sorghum. Millets are power food with many health benefits and it is absolutely gluten free. So, today I decided to try out this recipe from Tarla Dalal – gluten free recipes book with slight variations. I have topped the cake with some nutella glaze but you can totally avoid it and simply enjoy it. My family simply loved and enjoy this cake..
Do read the complete recipe for Eggless White millet chocolate cake and my tips before you try out this recipe.
Gluten Free Chocolate Cake / Eggless White Millet Chocolate Cake
Author:
Prep time:
Cook time:
Total time:
Make a delicious eggless cake with white millet!
Ingredients
Jowar flour / White millet flour – 1 cup
Cocoa Powder – 4 tbsp
Baking powder – 1 tsp
Milk – 1/2 cup
Yogurt – 1/2 cup
Powdered sugar – 1 cup
Butter – 4 tbsp (melted and at room temperature)
Vanilla Essence – 1/2 tsp
Instructions
Sieve jowar flour, cocoa powder and baking powder together in a bowl. Sift twice.
Combine milk, yogurt, sugar, butter, vanilla essence in another big bowl. Mix it well.
Now add the sifted flour-cocoa mix and mix it well and bring the batter to a dropping consistency.
Grease a 7 inch with butter on all sides.
Dust some jowar flour evenly on all sides. Shake and tap the pan.
Pour the batter into prepared tin and tap once.
Bake in a pre-heated oven ( 180° C/ 360° F) for 25-30 minutes.
Remove from the oven and let it cool down completely. Then invert on a plate and keep it ready.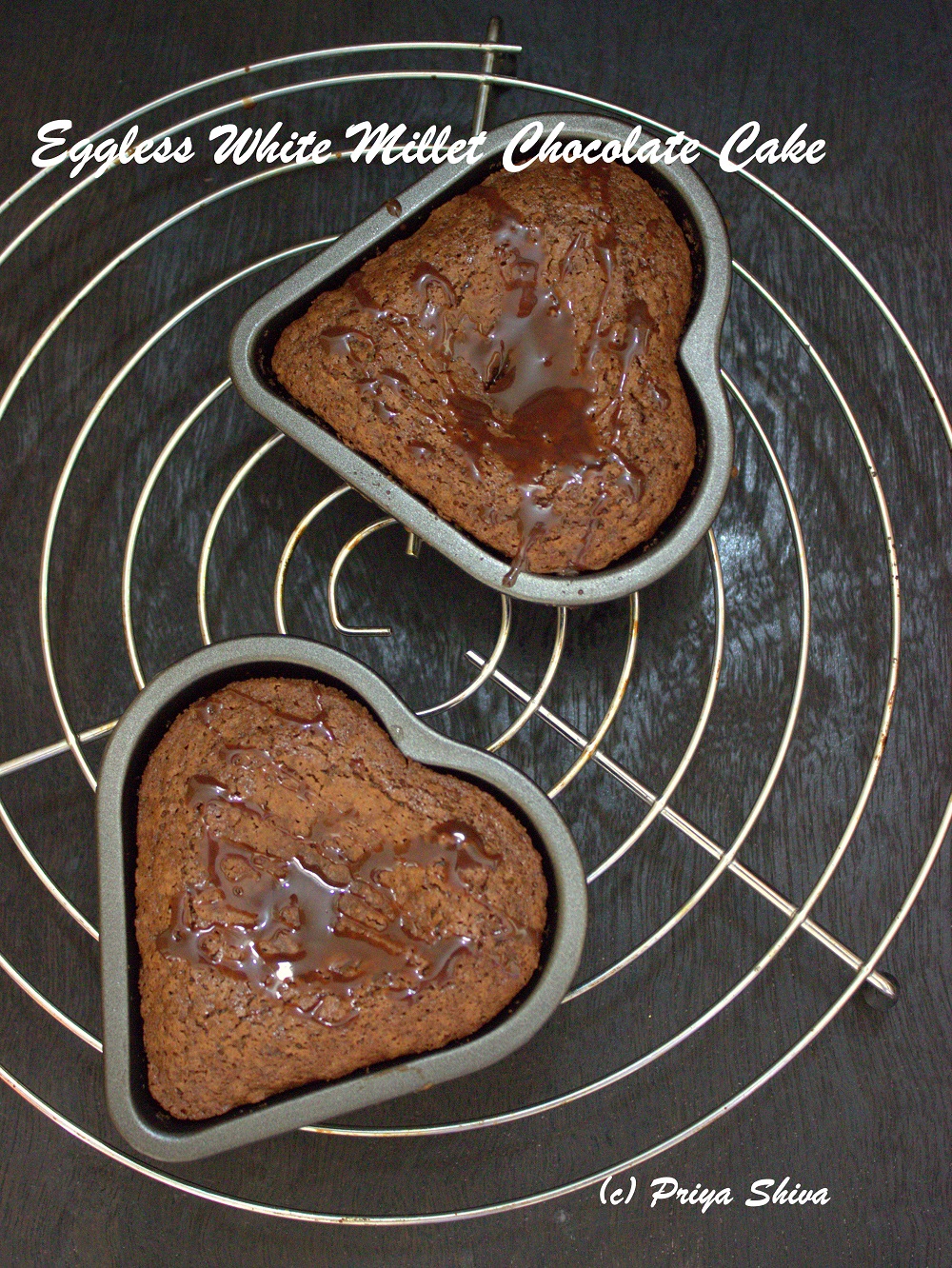 Now lets prepare the glaze..
Ingredients:
Nutella – 1/2 cup
Confectioners sugar – 1/4 cup
Boiling water – 3 tbsp
Method:
1) Whisk together Nutella, confectioners sugar and boiling water until smooth.
2) Drizzle over top of the cake and serve.
Tips:
1) You can add little water to bring the batter to dropping consistency but do not make it runny or the cake won't rise properly and will have cracks.
2) Do not over-bake this cake or it will not be spongy. My cake got baked in 30 minutes. So, insert a toothpick and if it comes out clean, the cake is done.
3) You can powder sugar in your food processor.
4) You can use the same recipe to bake some cupcakes too.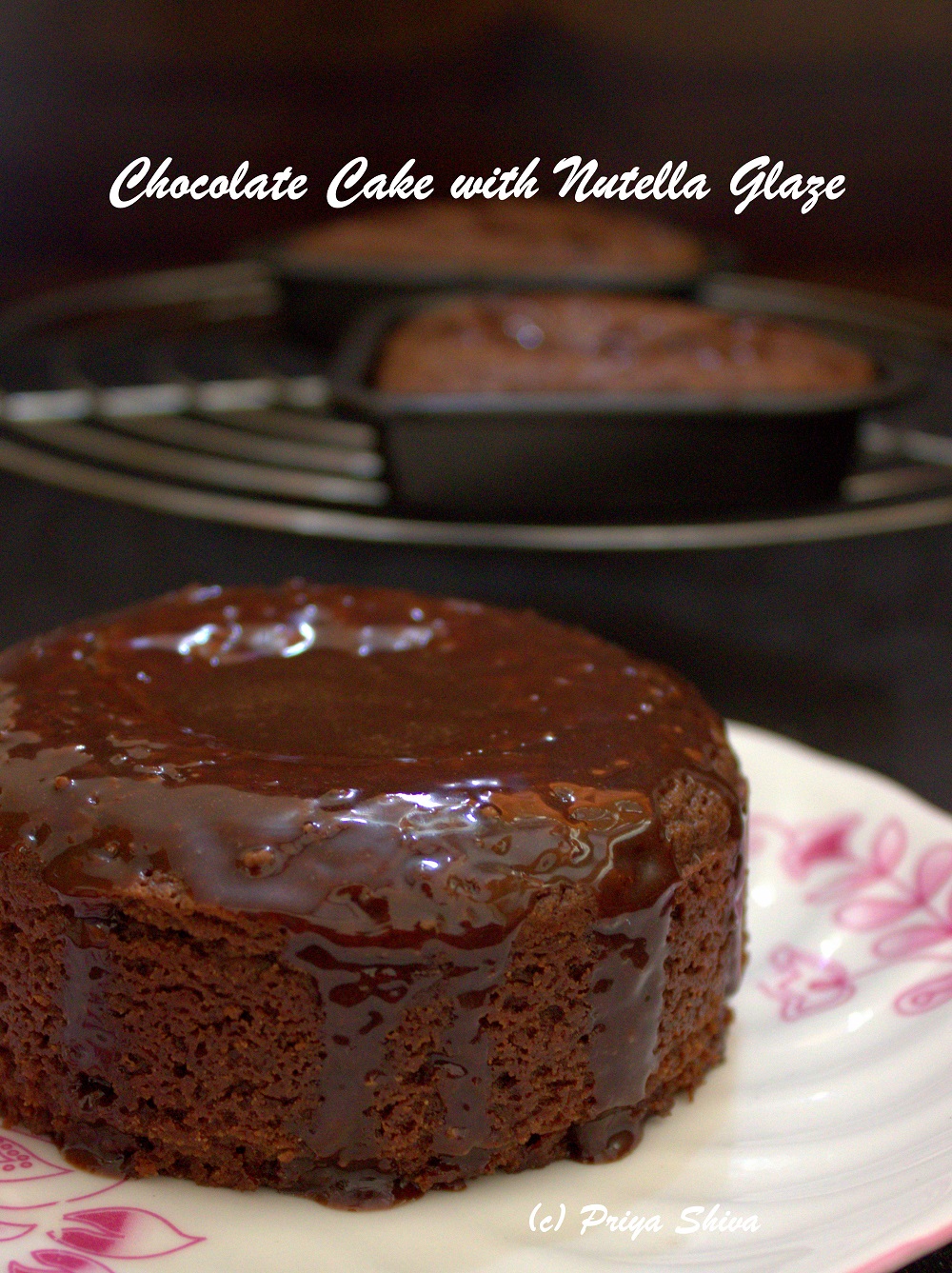 Yum