Its always fun to cook for friends and family but sometimes it is just confusing to select a balanced menu. I'm going to share few ideas with you all as to how I plan and prepare a menu. This is a quick and easy menu with a balance of Stir-fry veggies, Legume served with some flat breads and curd rice. I have sweet-tooth and dessert is key part in any lunch or dinner for me.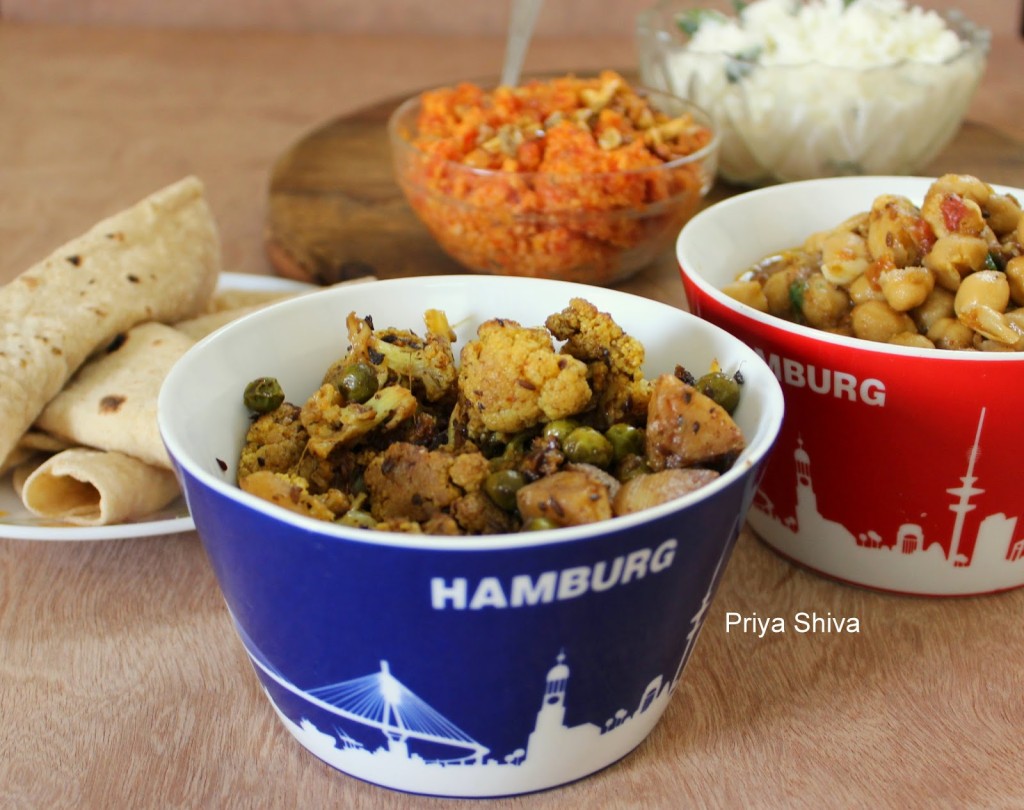 Following are the items in the lunch menu today and you can just click on the names to check their recipes:-
Gobi Adraki (Cauliflower Stir-fry)
Chole Masala (Chickpeas)
Curd Rice
Gajar ka Halwa (Carrot Pudding)
Flatbread – phulkas
Tips to plan lunch menu:
1) Soak chickpeas overnight.
2) Chop all vegetables and refrigerate to use it the next day.
3) You can even scrape carrots the previous day and refrigerate.
4) I usually start with chickpeas. Pressure cook chickpeas, rice and simultaneously you can cook the stir-fry vegetable.
5) You can also add a salad platter along with this menu.
Some suggestions for a starter –
1) Baked parsley potatoes
2) Cheesy Potato Bread balls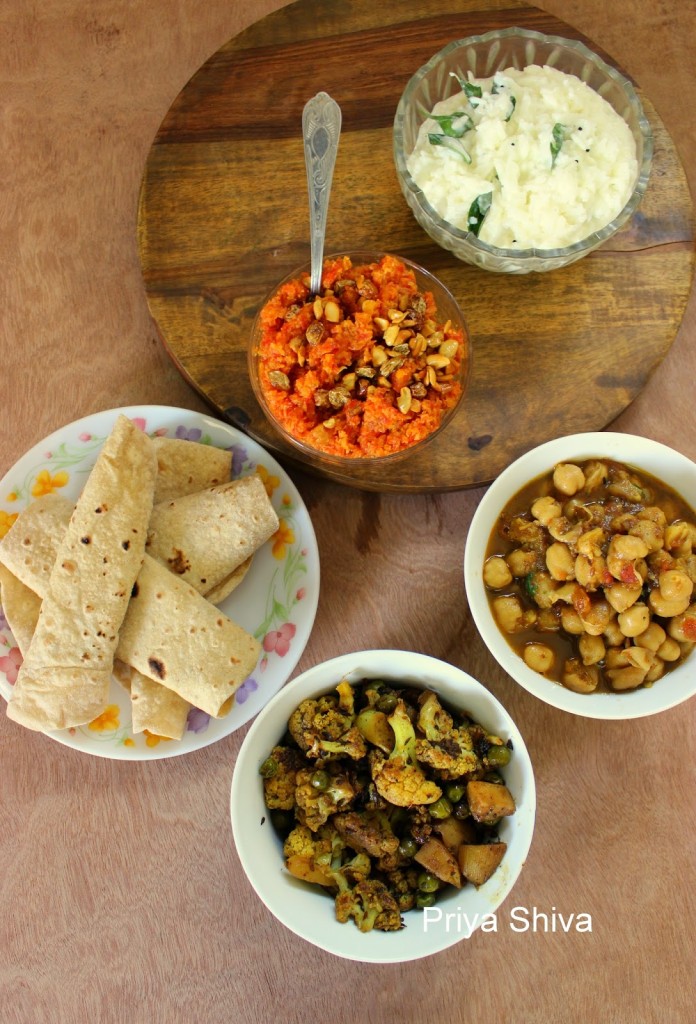 Yum