Paneer khurchan is a delicious North Indian delicacy made with cottage cheese cooked in mild spices. Khurchan means scraping and thats how exactly this dish is cooked. It is cooked over a griddle by scraping the paneer whenever it sticks on the griddle. I'm going to enjoy this dish with some phulkas/roti and raita for lunch today and wish you all a great weekend.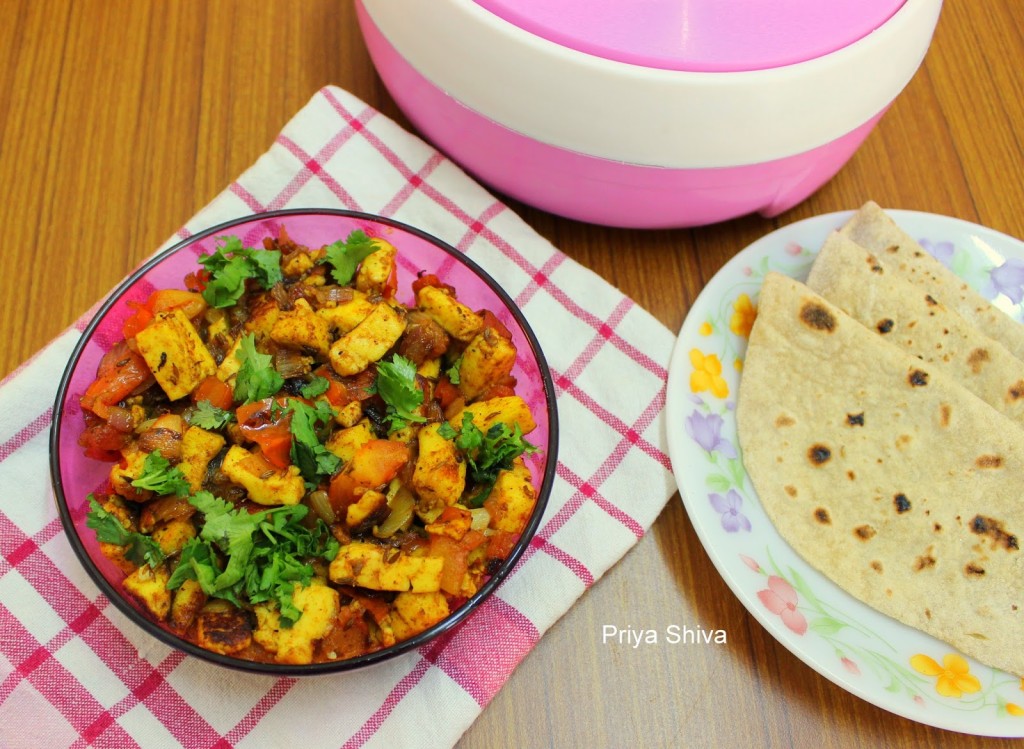 Ingredients:
Paneer / cottage cheese – 200 gms
1 big onion finely chopped
2 tomatoes finely chopped
Cumin seeds / Jeera – 1 tsp
Turmeric powder – 1/4 tsp
Red Chili powder – 1/2 tsp
Garam Masala – 1 tsp
Amchur Powder / Dried mango Powder – 1/2 tsp
3 tbsp Cooking oil
Salt to taste
Chopped fresh coriander leaves for garnishing
Method:
1) Chop paneer into small cubes.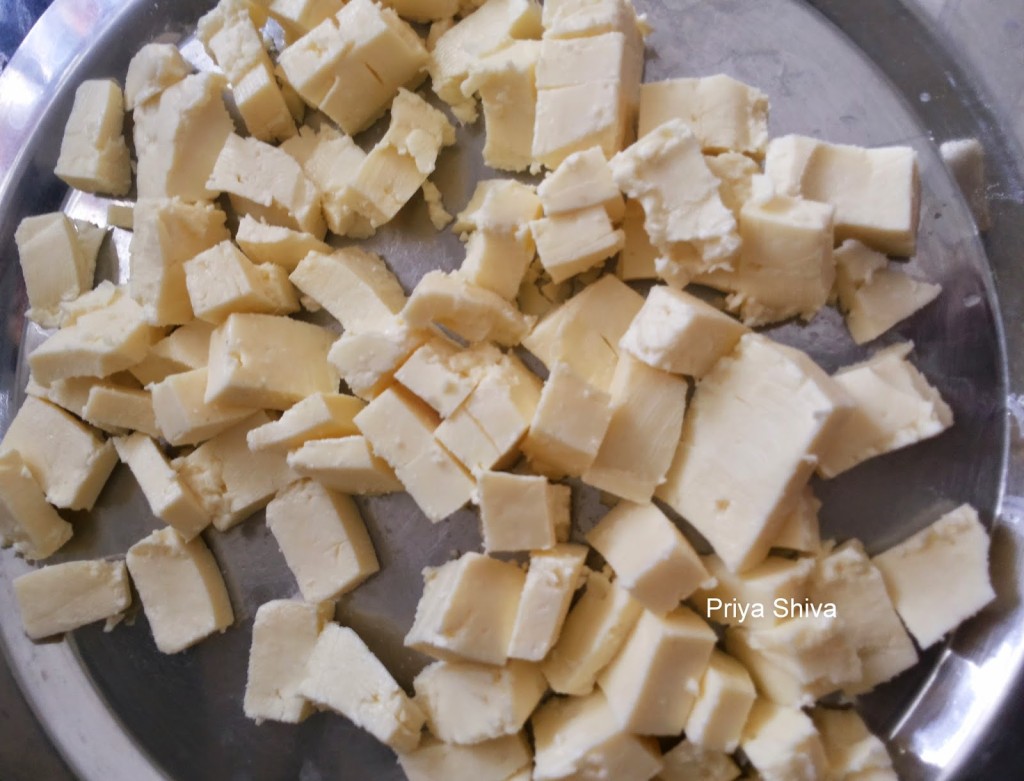 2) Heat oil on a tava/ griddle and add the cumin seeds and saute for a few seconds.
3) Add onions and saute till they turn light brown.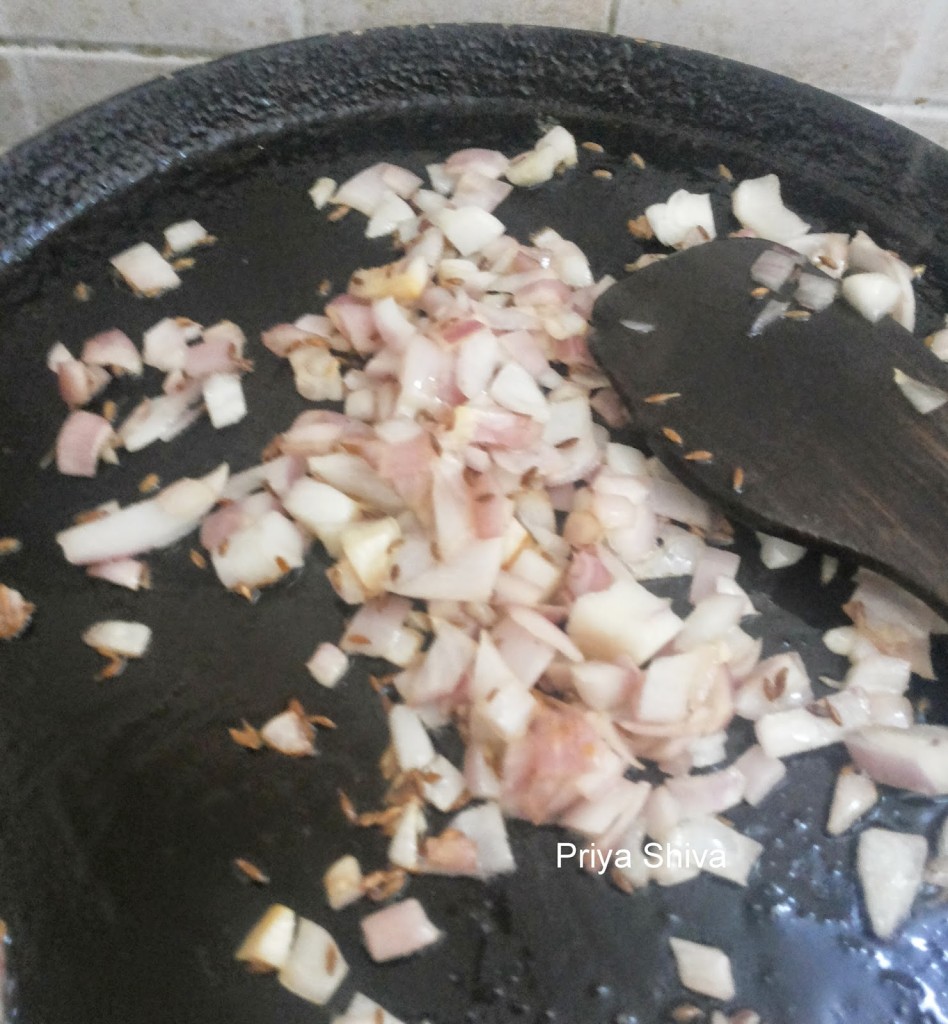 4) Now add the chopped paneer and tomatoes and saute. Add turmeric powder, chili powder, garam masala, amchur powder and salt and mix it well.
5) The paneer will start sticking to the griddle, just scrape with a spatula. Repeat again every time it sticks to the griddle and cook for few minutes.
6) Remove from the flame and transfer the content into a bowl and garnish with fresh coriander leaves.
Serve it hot with some phulkas and raita.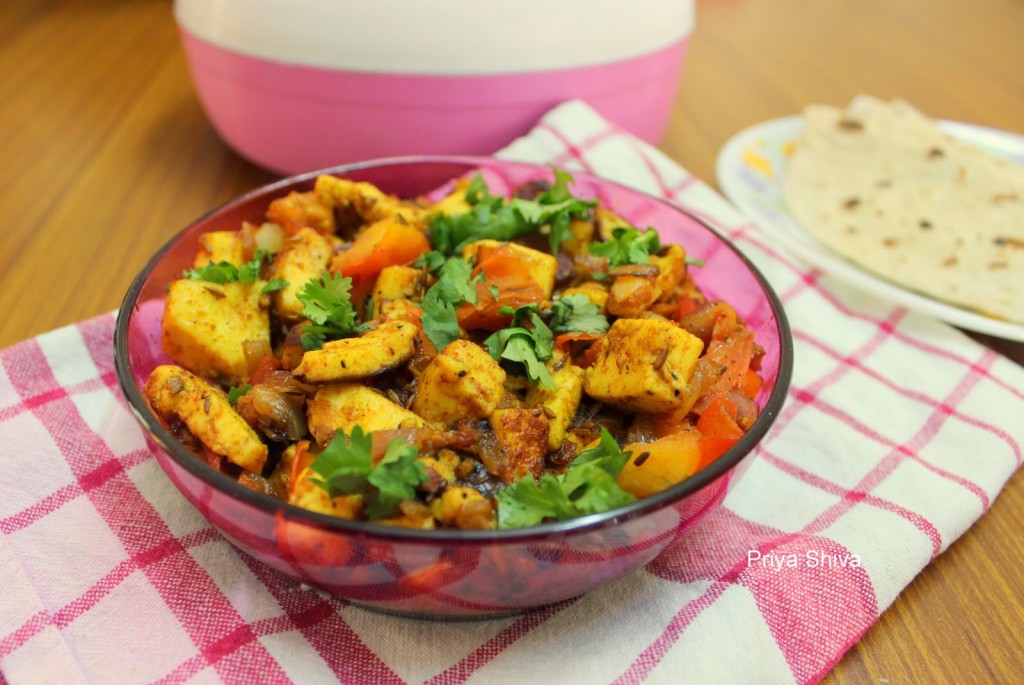 Yum