Dosa toast is a very common breakfast in my house especially if I have some leftover dosa batter. It is an easy option for breakfast and you can easily serve this with some chutney or even tomato ketchup. You can add variety of grated or chopped vegetables to it and make it a sumptuous breakfast.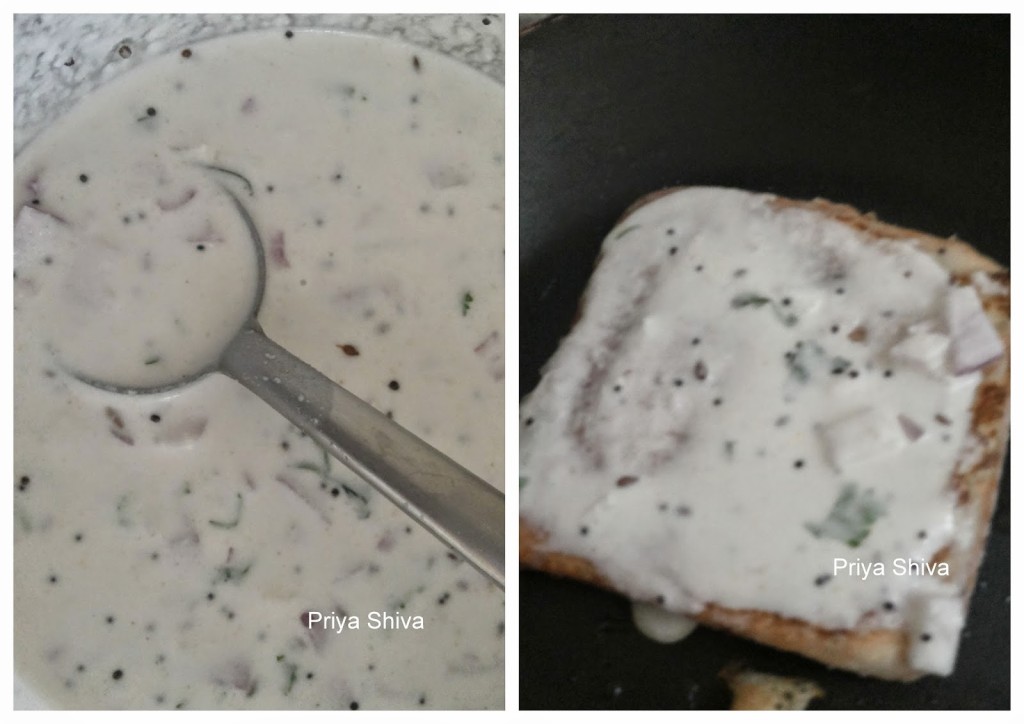 I'm basically allergic to egg. So, this dish gives me an added happiness of experimenting some vegetarian french toast 🙂 🙂 So, sharing an easy breakfast recipe for making some Dosa toast!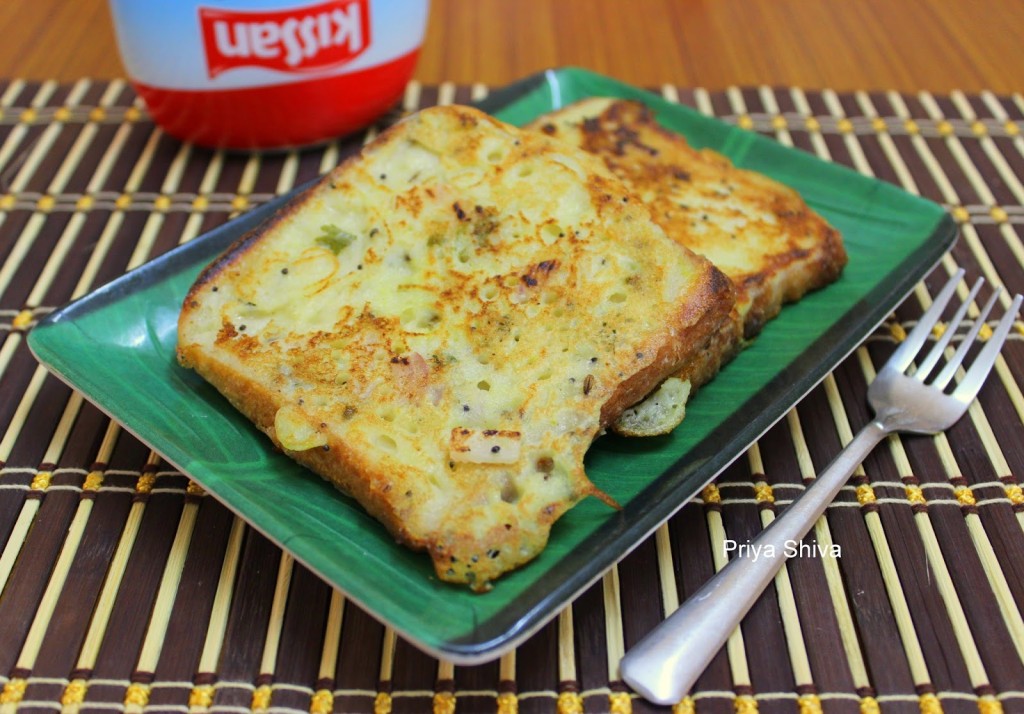 Dosa Toast Recipe
Author:
Prep time:
Cook time:
Total time:
Ingredients
Whole wheat bread or Multigrain bread – 6 slices
Dosa batter – 2 cups
1 medium sized onion (finely chopped)
1 medium sized carrot (grated)
1 Green chili (finely chopped)
Chopped Fresh Coriander Leaves -1 tbsp
Curry leaves – 1 sprig (chopped)
Cumin seed  -1/2 tsp
Mustard seed-1/2 tsp
Turmeric Powder – a pinch
Asafoetida – a pinch
Salt as per taste
Sesame Oil for toasting bread
Instructions
Heat a small frying pan and add 1 tsp of sesame oil. Add mustard seeds, cumin seeds, asafoetida and when mustard seeds crackle, add curry leaves and saute for few seconds.
Add this a bowl along with dosa batter, chopped onions, green chili, coriander leaves, grated carrot, turmeric powder and mix it well.
Heat a non-stick tawa/griddle and apply few drops of oil.
Take one slice of bread and dip one side of the bread carefully in the batter.
Immediately place the dipped bread and toast it on medium flame till golden brown.
Pour a spoonful of batter on top of the bread and flip it carefully. Drizzle few drops of oil on the edges and toast it till golden brown.
Follow the same steps for the remaining bread slices and serve it hot with tomato ketchup or coconut chutney.
Notes
You can use butter in place of sesame oil.[br]You can trim the edges of the bread before toasting it.
Yum