Karadaiyan Nombu is a major Tamil Nadu festival which is celebrated when Tamil month Maasi ends and month Panguni starts. Karadai is the name of a unique Nivedyam (offering for God) prepared on this day and Nombu means Vratham or Fasting. On this day women worship Goddess Gowri and offer her Karadaiyan Nombu Nivedyam. After Puja (prayers) women tie the sacred yellow cotton thread known as Manjal Saradu or Nombu Charadu for well-being of their husband. Married women observe it for long lives of their husband while unmarried girls observe it to get ideal person as their husband.  I'm sharing the Vellam Nombu Adai recipe today which we make for this occasion.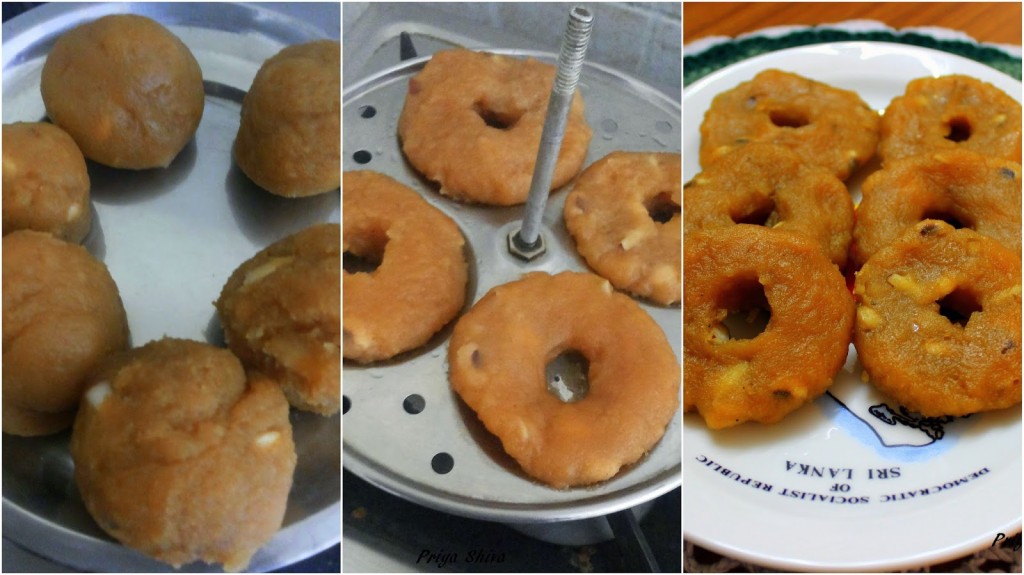 Karadaiyan Nombu Adai is a very traditional dish and we make both sweet and savory adai for this occasion. The sweet version is made with jaggery and we call it Vellam Nombu adai..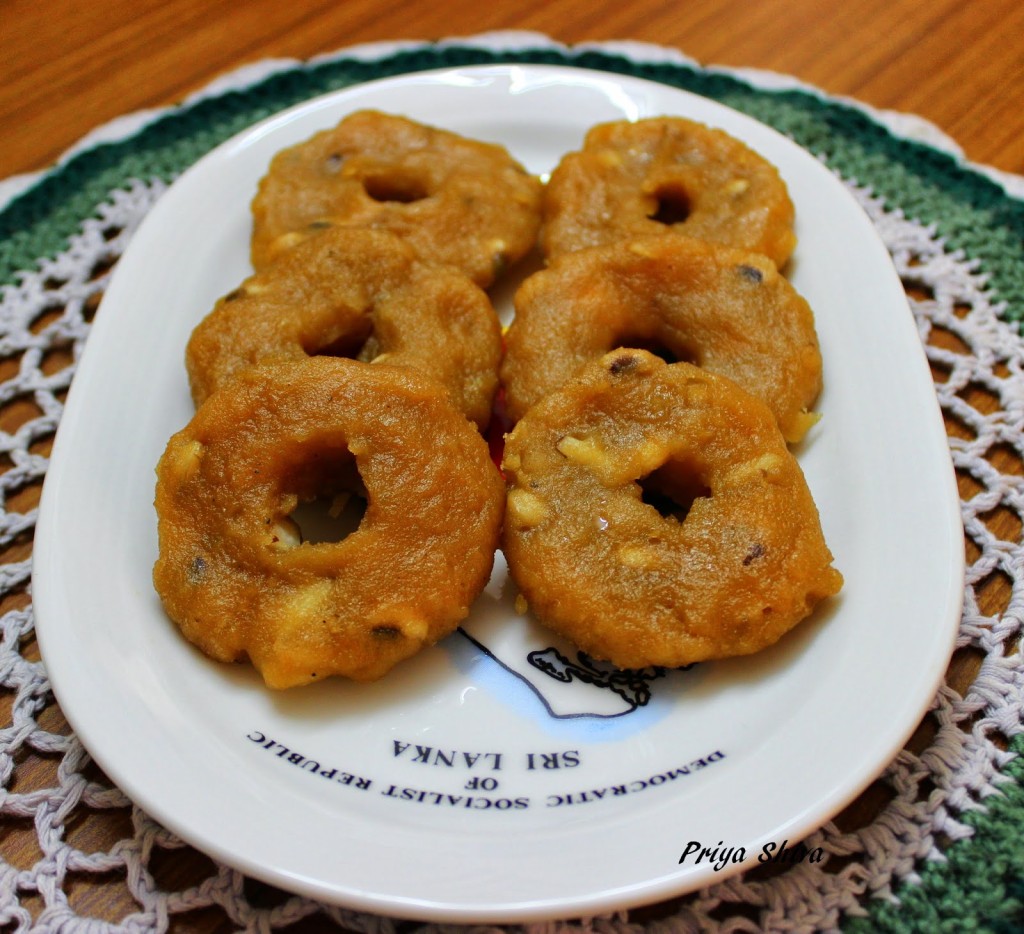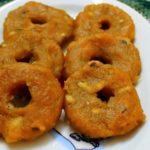 Karadaiyan Nombu Adai / Vellam Nombu Adai
Ingredients
Rice Flour - 1 Cup

Grated Jaggery - 1 cup

Water - 2 cups

Black eyed Beans/karamani/ Lobhia - 2 tbsp

Green Cardamom Powder - 1/2 tsp

Fresh Coconut - 2 tbsp (chopped into small pieces)

Vegetable Oil - 1 tsp
Instructions
Wash and soak black-eyed beans for 30 minutes. Boil it in some water for 5-10 minutes and keep it aside.

Add water and jaggery in pan and bring it to boil. When jaggery completely melts in water, strain the impurities.

Again heat the pan with jaggery water and bring it to boil and add coconut, black eyed beans and green cardamom powder. Lower the flame and slowly add the rice flour to it and mix it thoroughly to avoids lumps. When it starts coming together, remove from flame.

When it is warm ,grease your hand with oil/ghee and make small balls of it.

Grease a plastic sheet and flatten the balls in a round shape and make a hole in center.

Grease an idli plate and place these dics on it. Steam it for 8-10 minutes and its ready to be served. 
Yum