Merry Xmas to all of you!!
This is a recipe I'm posting today specially for my vegan friends. This is an easy recipe to make cup cakes with no egg, no butter and no milk…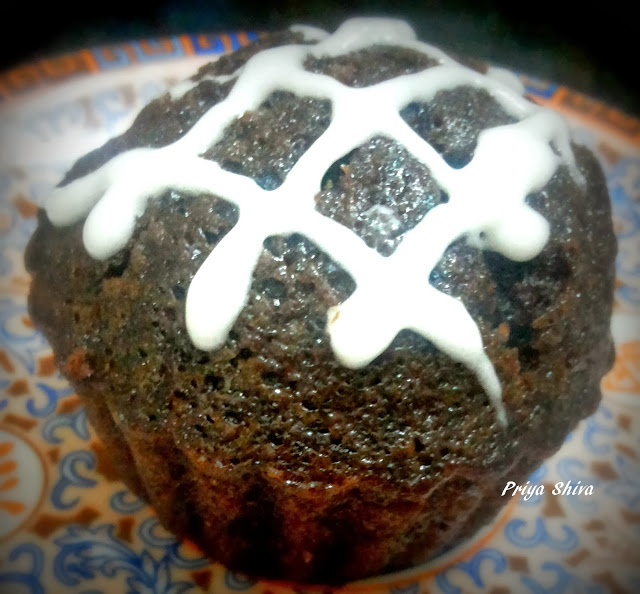 Serving – 15 Cup Cakes
Ingredients:
All purpose flour – 1 and 1/2 cups
Granulated Sugar – 1 cup
Cocoa powder – 1/3 cup
Baking soda – 1 tsp
Salt – 1/4 tsp
Water – 1 cup
Cooking Oil – 1/2 cup ( I used Sunflower oil)
Vanilla Essence – 1 tsp
Vinegar – 1 tbsp
Method:
1) Sift all purpose flour and cocoa powder.
2) Mix all purpose flour, sugar, cocoa powder, baking soda and salt in a bowl and keep it separately
3) Mix water, oil, vanilla extract and vinegar in a bowl and add with above dry ingredients. Blend it well.
4) Preheat oven at 180C.
5) Grease the muffin tray with oil or line it muffin liners. (I simply greased the muffin cups)
6) Bake at same temperature for 20 minutes. Check after 20 minutes by inserting a toothpick at the center of the cake. If it comes out clean, then your cake is done or else continue baking for 5 more minutes and keep a watch on it.
Once it has cooled down, remove from the cup and enjoy!!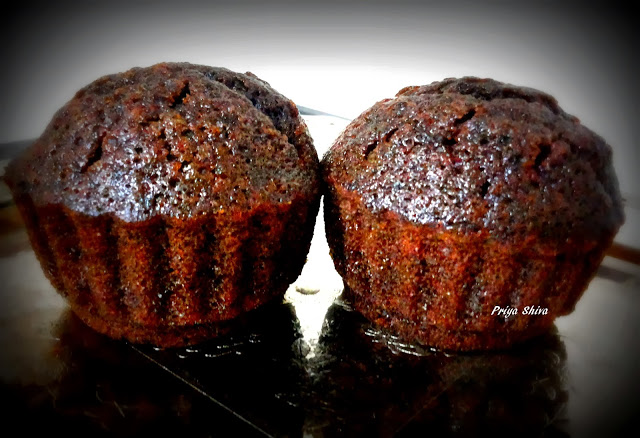 Tip: I've used ready to use frosting but you can enjoy this cake without frosting too as its a moist cake.
Make sure sugar completely dissolves and do not over blend it.
Yum