Puliyodharai Sadam is the famous Tamarind rice dish from Tamil Nadu, India. It is made with tangy thick paste mixed with plain rice. This is a recipe from my mom who usually adds a little jaggery to the Pulikaichal paste which gives a tangy taste to it..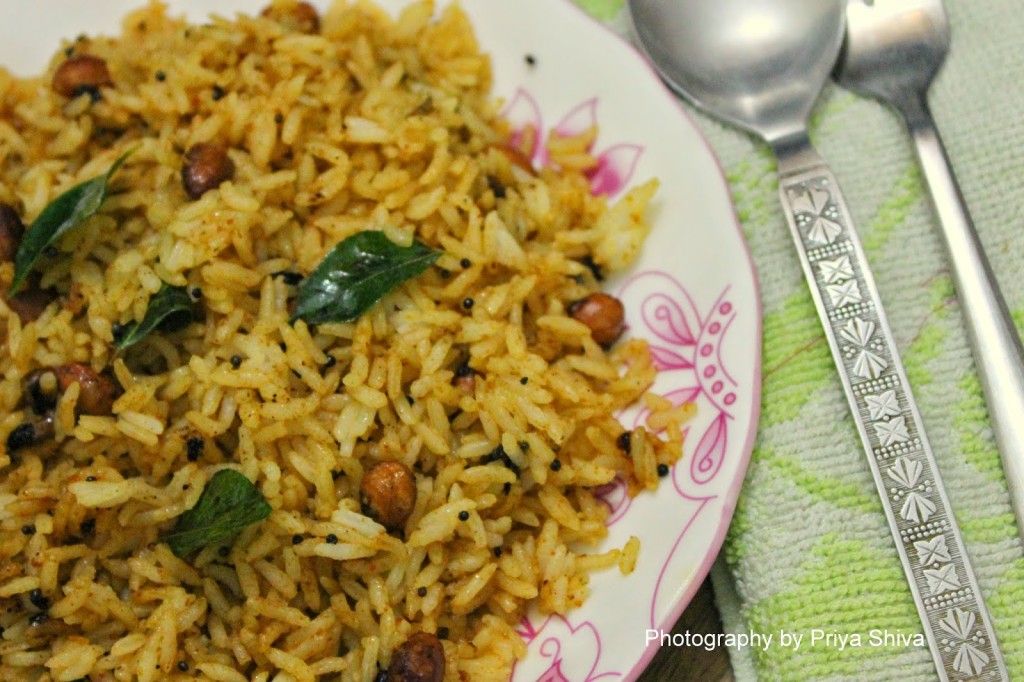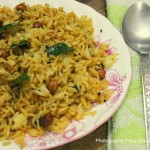 Puliyodharai Recipe
Ingredients
2 TBSP Large tamarind

1 tbsp Chana Dal

2 tbsp Raw Groundnuts

1/4 tsp Turmeric Powder

1/4 tsp Asafoetida

3 Dried Red Chillies

1 tbsp Jaggery (powdered)

Salt to taste

Mustard seeds - 1 tsp

2 cups raw rice

curry leaves - 1 sprig

3 tbsp Sesame Oil 
Instructions
Soak tamarind in 1/2 cup warm water for 30 minutes. Mash it nicely with your hands in the water. Drain the water in a separate cup by removing the pulp.

Pressure cook rice with 4+1/2 cup water. Spread the cooked rice on a plate.

Heat a pan with oil. Add mustard seeds and let it crackle.

Add raw peanuts and chana dal and roast nicely.

Now add asafoetida, red chillies, curry leaves and stir for a minute.

Add tamarind water, jaggery and let it simmer till it gets thickened to form a paste.

Add the cooked rice and salt to taste. Mix it well and tamarind rice is ready.
Yum