As the mercury rises, it is important to keep oneself hydrated with enough water and summer drinks. Sambaram is a healthy drink which you can enjoy all through this summer. This spiced buttermilk is also known as Moru Vellam in Kerala, India. Buttermilk is easily digestible and also helps to keep your body cool. Now you carry Sambaram in this classy Vaya Drynk Thermo Flask.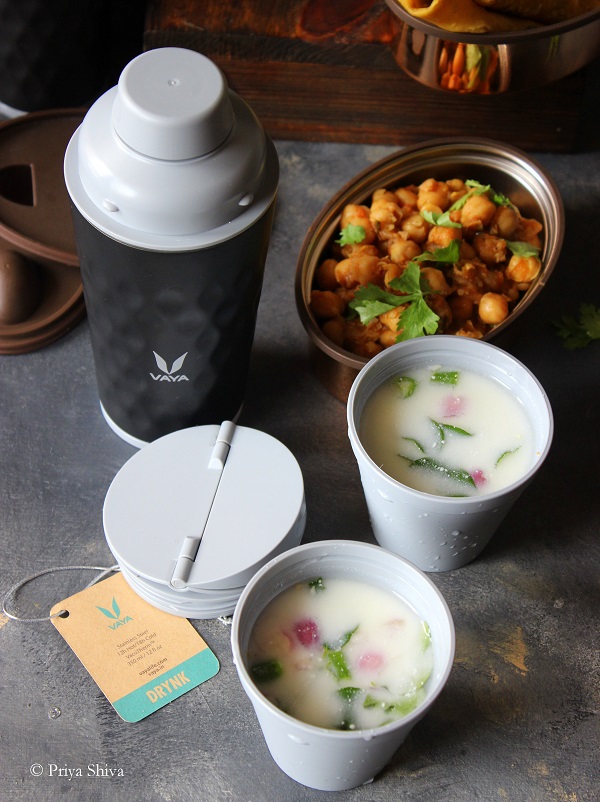 Vaya Drynk comes in 2 sizes – 350 ml and 600 ml and each flask comes with  2 lids and 2 cups. I have already shared a detailed review of the product in my earlier post and a recipe to make cold coffee too. Now you can pack this Spiced buttermilk for yourself and enjoy it on the go! The onion shallots in it help to keep the body cool and ginger helps in digestion.
Vaya Drynk Thermo flask keeps the drink cold or hot for minimum 8 hours! It is leak proof and easy to clean too.  Click here to check out the Vaya product details and place an order.  Pack your lunch in elegant Vaya Tyffyn and your favorite drink in Vaya Drynk Thermo Flask.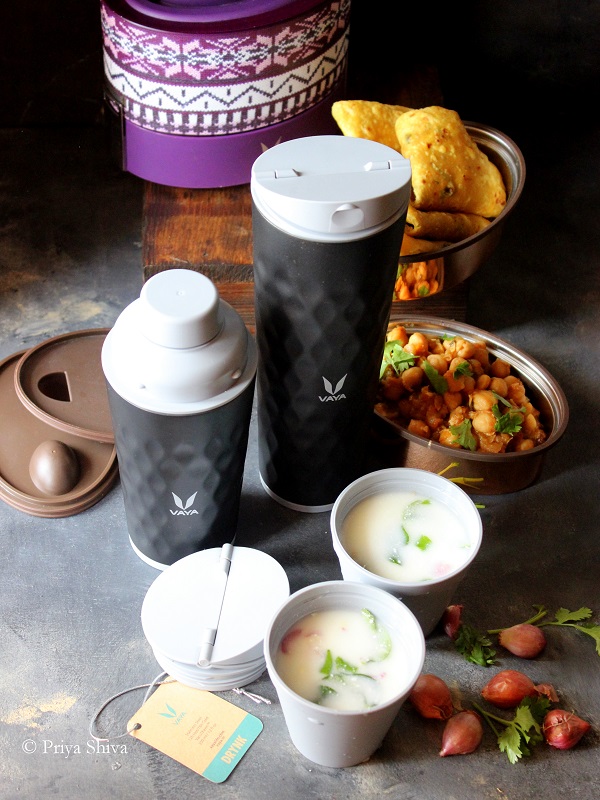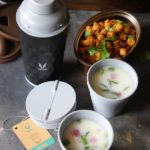 Sambaram - Moru Vellam
Ingredients
Curd/dahi – 2 cups

Water – 3 cups

Grated ginger – 1 tbsp

Green chilli - 1

finely chopped

Small onion - 6

peeled and chopped

salt to taste

Curry leaves - 1 sprig
Instructions
Add curd, water, salt to taste and blend it.

Now add chopped onion shallots, green chilli, curry leaves and grated ginger. Mix it.

Pour in Vaya Drynk Thermo flask and enjoy!
Recipe Notes
You can add more water if you feel its thick. 
****** I received a free product but the opinion shared is all mine******
Yum