Most of you will associate your daily routine of packing lunches for your kids and husband with warmth and love. When someone opens a lunch box, the instant aroma of the food will transport the person to think about the love and effort that went in putting together that food made by his wife or mother. In order to retain its flavor and freshness, food needs to be packed well. Well, I am sure you must have as much guessed that today's post is about a lunch box. With the market flooded with multiple lunch boxes, I would like to present to you Vaya Tyffyn box..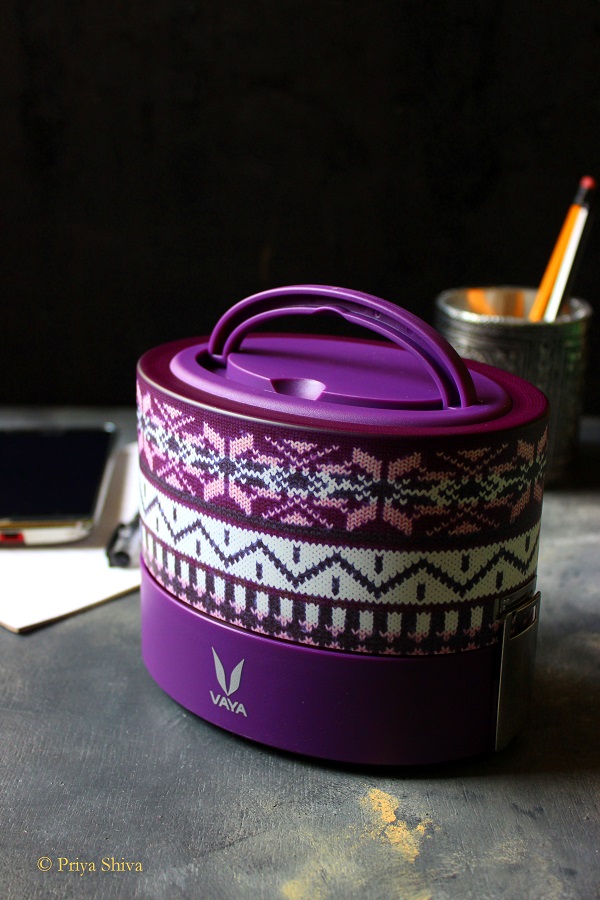 I love two things, Food and movies. As most of you are aware, my love for food has made me what I am today.. A food blogger! The second love that I have is for movies. Though both movies and food are on a tangential direction to each other, there is a warm underlying connect between the two. There are lot of movies that have been inspired by food and chefs, and there are lot of food ideas that have evolved from movies. Julie & Julia has been one my favorite movie that inspired me to start a blog. Indian cinema too has got some wonderful movies that have food as the under theme, "Stanely Ka dhabba" and "The Lunch Box". Both these movies are more about the lunch box than about the food.
So, a box which has so many emotions captured in it, needs to be extra special. Vaya Tyffyn box makes sure to carry that emotion in style, warmth and freshness. Vaya Tyffyn 600 ml comes with 2 containers. It has stainless steel oval body, leak proof lids, vacuum-insulated lunch gear that keeps your meal warm for up to 4-5 hours.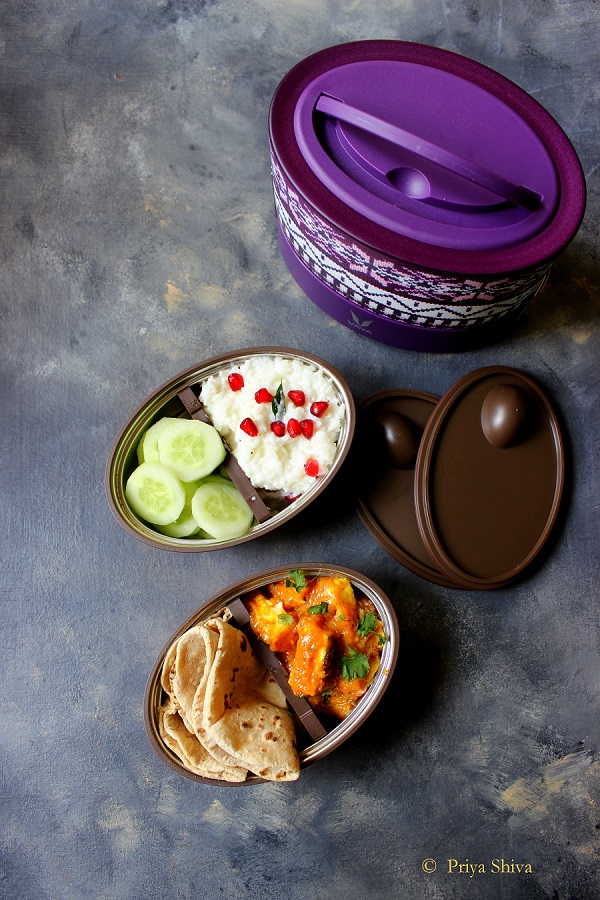 You can also opt to fix the partitions and carry a wholesome meal. You don't want your family to miss out on salads or a dessert you made especially for them.  My husband was so happy to own this Vaya Tyffyn as it keeps the food warm and fresh for hours and at the same time looks so stylish. I don't have to worry any more that he's eating cold or stale food. I'm planning to order another one for my kid too! So, carry those delectable dishes which your wife or mom cooks and you know no one else can make it like that. Vaya Tyffyn boxes are so stylish that your friends are bound to notice you. Click here to know more details about Vaya Tyffyn ..
Vaya tyffyn is not any ordinary lunch box, it is a fashion statement. So, carry it in style! Check out the recipe for Paneer do pyaza too from my blog.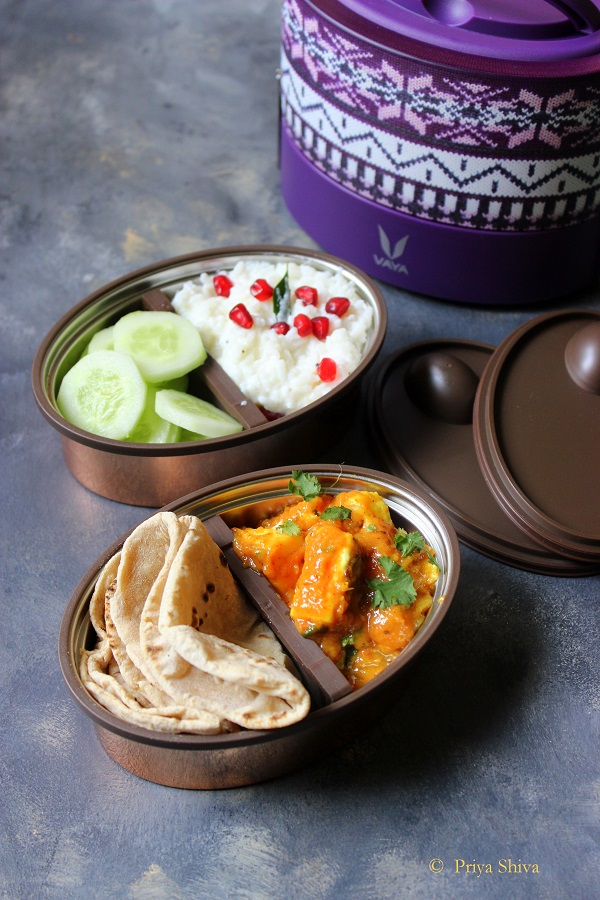 ***I received a free product but the opinions shared are mine after using the product***
Yum