I always thought that revamping a house costs a fortune until I moved to Chennai and found these easy ways to update the house with an affordable budget.
Updating your home with a small budget can be difficult, however, there are ways to do it. My friend actually told me about getting a small loan to help cover the costs of any bigger house remodels that we wanted. She said that, as long as we had a good credit score, we should have no problem getting a loan. Don't worry if you have a poor credit score though, you can always consider using credit cards to help build your score back up. There's more info about that online on websites like NovaCredit.com and others. Sometimes it's difficult to stay in budget when redecorating, so it was nice to know that we could probably fall back on a loan if we had to.
A friend of mine recently bought a new house and I just felt so inspired to give my own home a little makeover! She told me about Antiques World where she went to buy antique furniture online she was happy she did!
She got some great advice from a mortgage broker and was able to get a loan very quickly. If you're thinking of moving house, this article explains the role of a mortgage broker and what they do.
As for me though, all I did was make some small adjustments and the house already looks more bright and elegant. I even got few compliments from my family! So, how did I do it?
Check out these easy ways and ideas to revamp your house on a small budget: –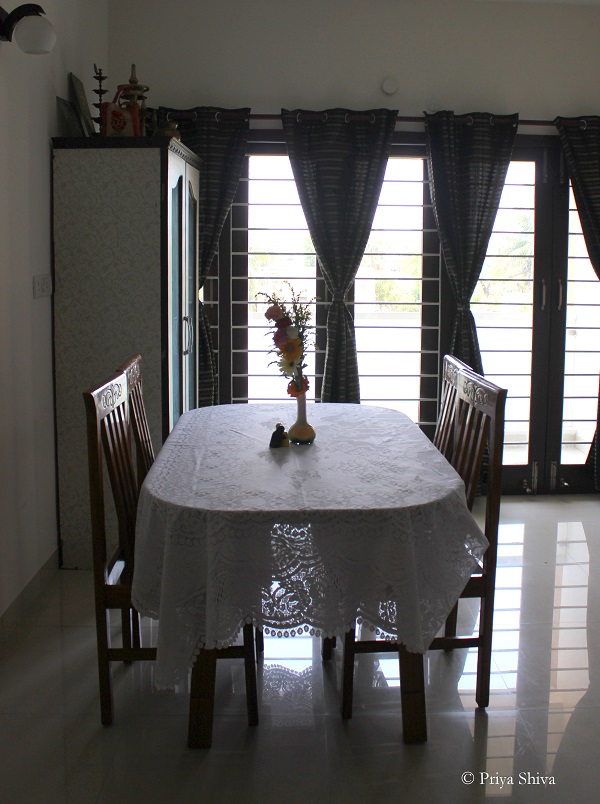 Bring more natural light into your home – Gloomy rooms can make you moody. It spoils the sense of space and home decor too. The invention of lights does not mean that we kill the natural way of living. So, let the daylight in! There are health benefits of natural sunlight as UV rays from the sun are a natural antiseptic and effectively reduces bacteria growth inside your home. Sunlight also makes us happy. So, pull away from those shades during daytime and let the sunlight flow into your homes and even your home decors and furniture look brighter and elegant!
Keep your house clean – When was the last time you did a deep clean of your house? Germs and bacteria hide in the nooks and corners of your house. Bathrooms definitely need more attention! We sometimes even forget to change hand towels frequently. So, it is time to deep clean the windows, shades, carpets and even your furniture.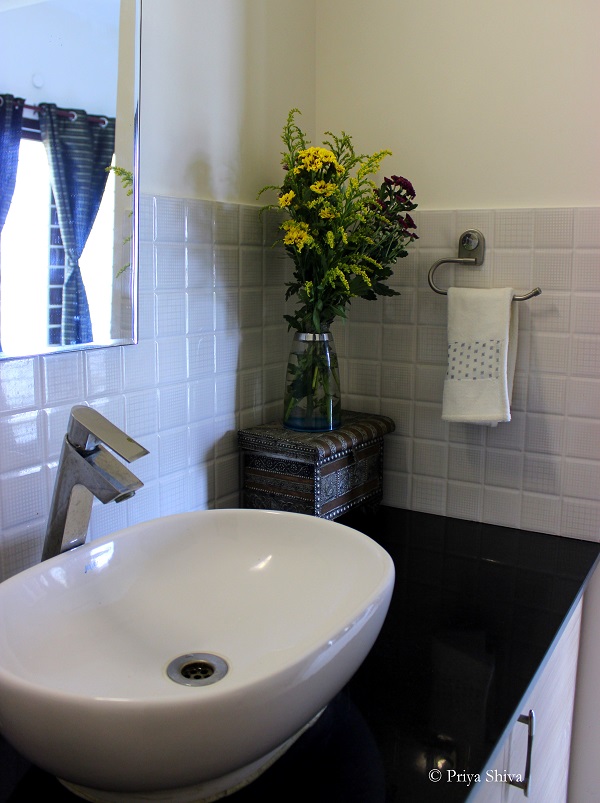 De-clutter your home – It was the time I was shifting from Bangalore to Chennai that I realized that I have not used many things which I stored in the loft. I had stored stuff in my pantry which had expired too! So, the first thing I did was to discard the unused items. I gave away some old clothes which made my wardrobe look more spacious.
You can also de-clutter your home by using the right size of furniture. If you are not sure of the type of furniture and appliances which will suit your house, check out options to rent furniture from RentoMojo. It is a bad idea to fit a king size bed in a small room which leaves no moving space. The room can look cramped and even your home decors cannot help to make the room look classy or elegant.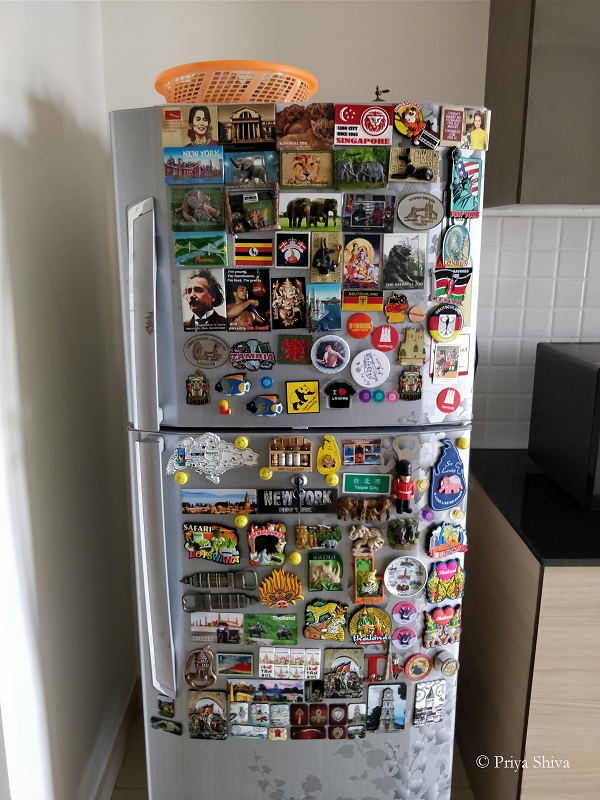 Be wise to choose Home Decor – People get excited to nail the walls to hang painting and pictures. Think twice before doing it! It can make your house look more cluttered and messy. Instead of buying stuff to decorate my home, I thought of using things which I already own. It might be a good idea to consider some acrylic wall art instead of random pictures but each to their own. I even found a use for an old antique jewelry box as a home decor! Home decors should state your style and persona. Our refrigerator has become the talk of the town today as the fridge magnets talk about the places we have travelled to. We never realized that a fridge can be a style statement too!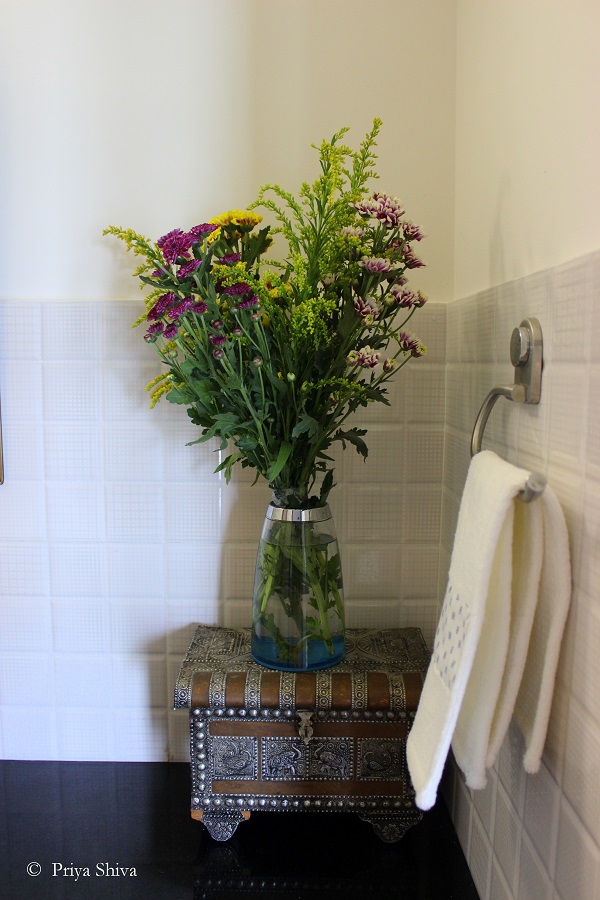 Add greenery to your home – Ferns and flowers can light your home. They also help in improving your mental health. You can have a small kitchen garden even in an apartment. Use flowers as an offering for God and home decor. Gardening can be your next hobby and a way to detox from gadgets!
Fix broken things – We never realize that simple things are easily forgotten too. Fixing up broken things in your house can be the best way to brighten your house. We sometimes even forget to put batteries in stopped clocks!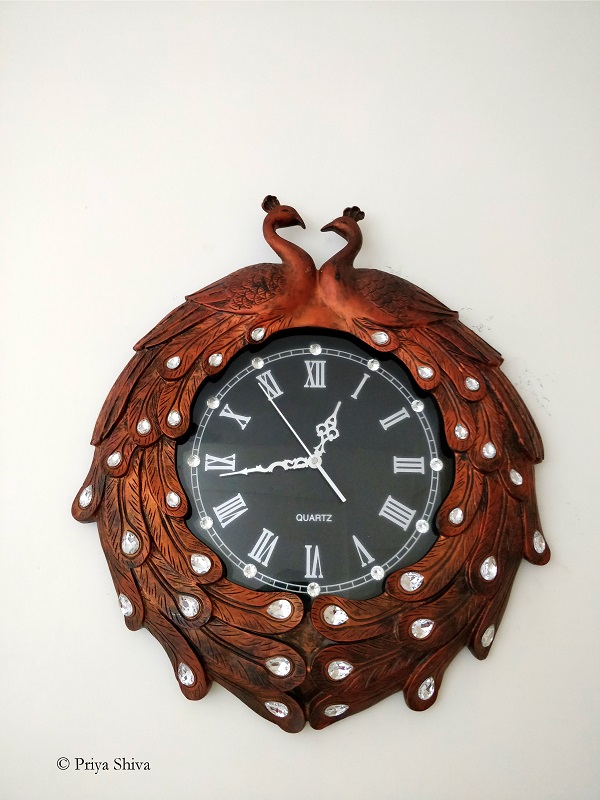 They say life is not all about having the best things, but about how we make the best out of things we have. So, look around you, you will find so many things that you have accumulated over the year, and as you buy new things the old things either move to the attic or to the storage. Always dig deeper into your house before you think about adding more stuff to your already full house.
All the things in this post have been things which we already had but stopped using. We dug out old clocks, put together all the fridge magnets in the attic which we did not use because of a small kid at home. We realized that we have come to the use and throw generation and have stopped fixing old and broken things. In fact, this time we resolved to fix everything we felt were good to be thrown and used them as a decor.
I hope you found these simple tips and ideas to revamp your house in a small budget useful. Please do share your feedback and share your ideas to revamp home with me too. I would love to hear from you!
Yum