The lust to travel often leads us to unforeseen places and this road trip turned out to be the most unpredictable one! As always, we were simply contemplating which place to travel for the coming long weekend and decided to take a road trip till Hampi, Karnataka. It is only when we started calling hotels to book our stay that we realized that we were too late to make our plans. We did not give up and finally found a booking in a decent hotel for ourselves. Hampi is about 375 km from Bangalore and we decided to start early in the morning so that we can cover the first 100 km easily avoiding traffic.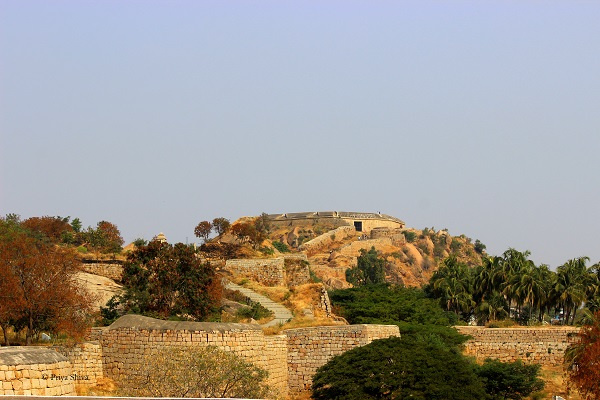 Our first stop was at Chitradurga Fort which is about 200 km from Bangalore. Chitradurga Fort is also known as 'Kallina Kote' which means stone fort. One can spend the whole day at this fort but we wanted to reach Hampi and decided to move on.
As we entered Hampi and crossed Talarigatta Gate, we were welcomed by big boulders and stone ruins all around…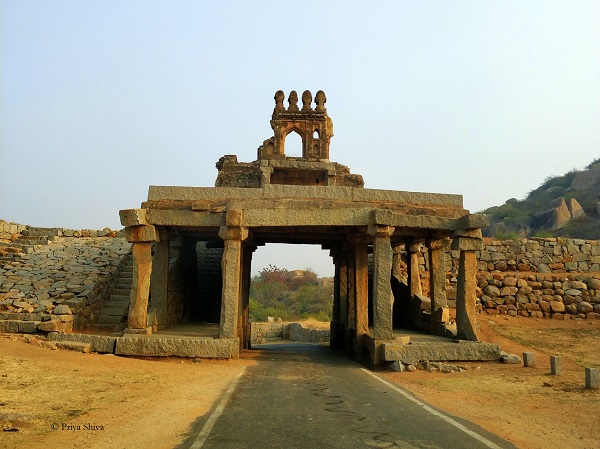 Talarigatta Gate marks the entry towards Vitthala Temple. Vitthala temple is the most important temple in Hampi as it showcases the beauty of stone architecture of Vijayanagara Empire. Hampi was the capital of Vijaynagara dynasty and we are talking about 1400 AD history. Hampi is now a UNESCO World Heritage Site.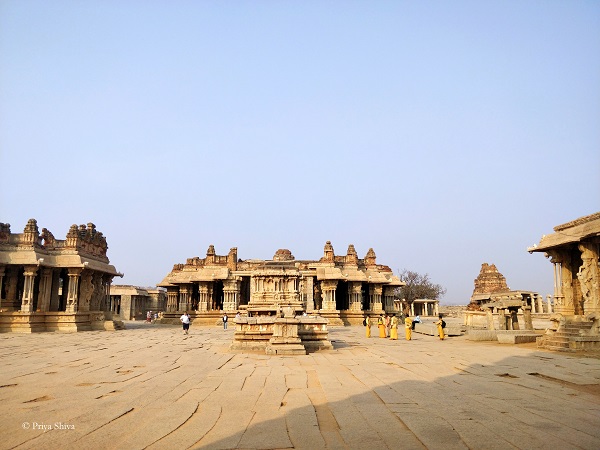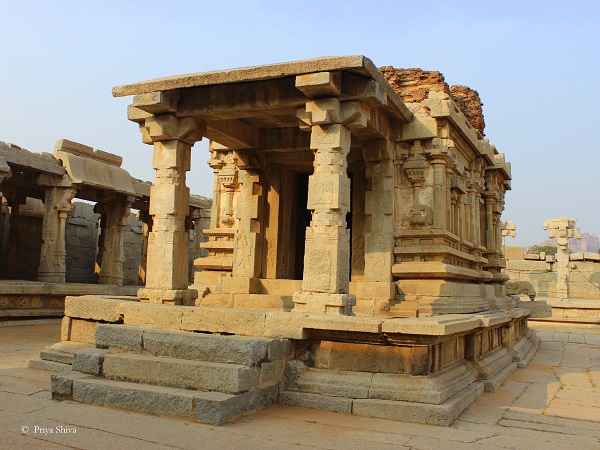 The main temple was dedicated to Lord Vishnu who is also known as Vitthala. There are mandapas on the sides of the main temple and even the pillars have beautiful carvings…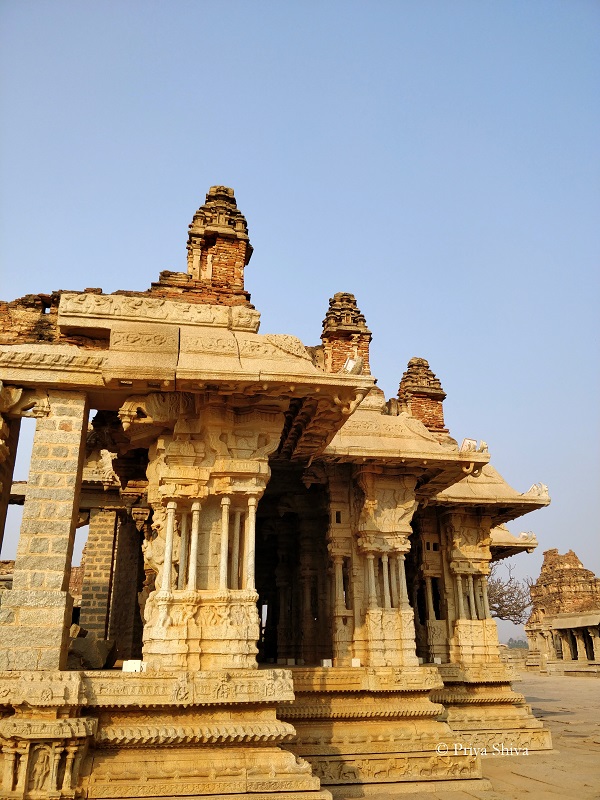 The whole temple is built with boulders and stones and one can only stand at awe of the craftsmanship!
There is an independent temple towards North east of Vitthala temple which is known as Old Siva Temple. The temple has its own bazaar lined with mandapas on either side…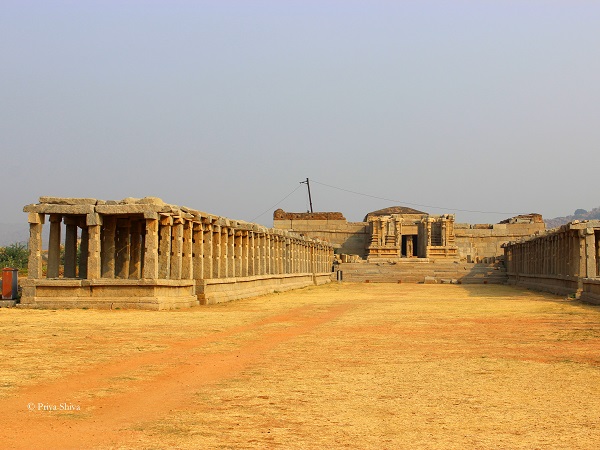 The sacred water tank of Vitthala temple which is also known as Loka Pavani is located outside the temple.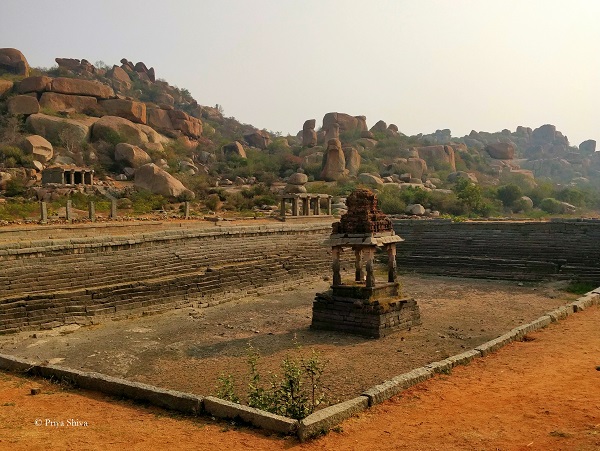 A huge bazaar is also located outside the temple and measures about 1 km in length. We had been to Belur recently but we never found such vast bazaar area around those temples. We also checked out the Kudure Gombe Mandapa which is outside the temple.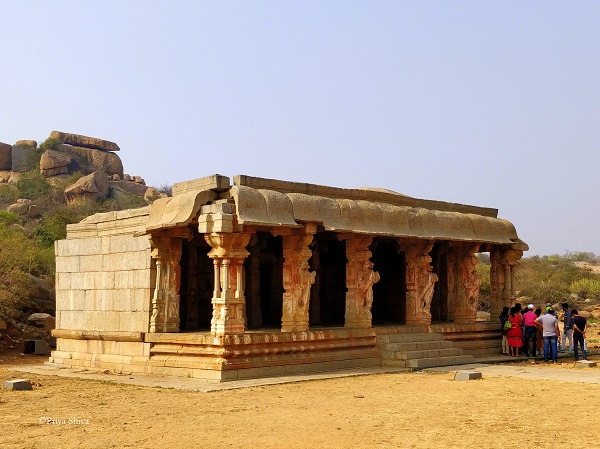 Kudure Gombe means Toy horse and the pillars of this mandapa has toy horse carvings on it. At the end of the road, you will find the Gejjala mandapa. This is an open mandapa which is dated back to 16th century.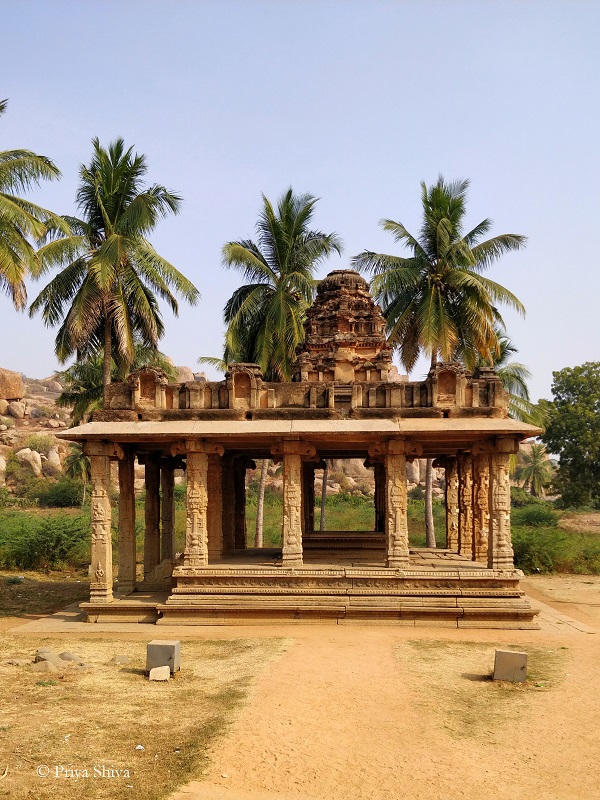 You can visit the same place over and over again and see it differently. Hampi is one of them! We realized that we will not be able to justify this place in one post. So, stay tuned with us as we take you to another part of Hampi in our next post.
The quote by Eduardo Galeano is so apt to end this post. History never really says goodbye. It says, see you later …
Love,
Shiva & Priya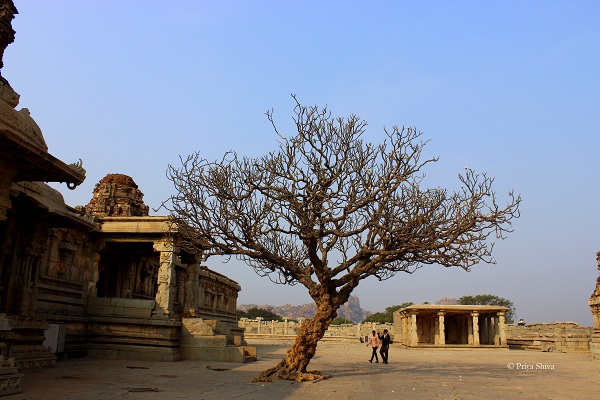 Yum