We travel to see new places. We travel to connect with each other. We travel to connect with our culture and bring diversity to our thoughts. GRT hotels fulfills this wish and brings us one step closer to our heritage. We visited Sea shore temples at Mahabalipuram  and even had a spiritual tour in Kanchipuram with GRT hotels. Our stay at Regency Madurai by GRT Hotels fulfilled our long wish to visit Madurai Meenakshi Amman Temple.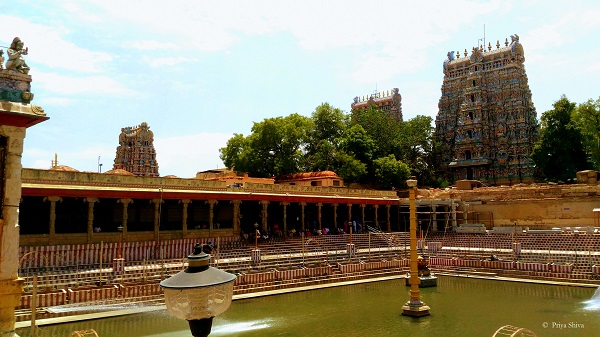 Meenakshi Sundareswarar Temple is located in the heart of the city Madurai, Tamil Nadu. Lord Shiva in the form of Sundareswarar and his wife Goddess Parvati in the form of Meenakshi are worshiped in this temple. The temple has 14 magnificent Gopurams or towers which are that are beautifully sculptured and painted. This temple is believed to be about 3500 year old with amazing architecture. The stone walls and paintings have their own story to tell you.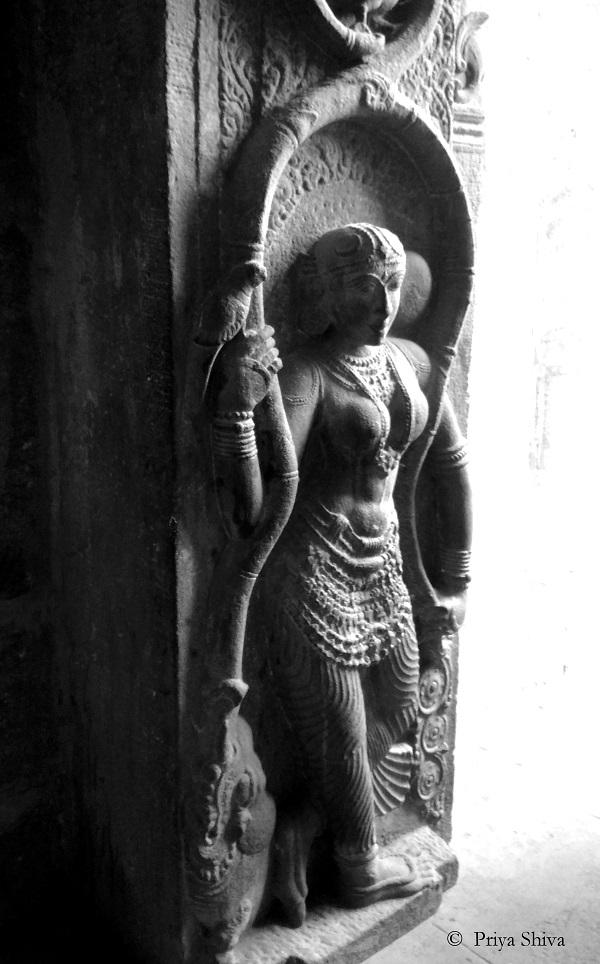 Lord Shiva in the form of Sundareswar appeared on the earth in order to marry Goddess Meenakshi who is believed to be an incarnation of Parvati. So, people worship Lord Sundareswar and Goddess Meenakshi for a happy married life. It is also believed that Lord Shiva appeared in the form of Sundareswar to be the witness of a marriage for a village woman when the whole village was standing against her and scandalizing her.
We were also lucky to visit the temple in Aadi maasam which is believed to be an auspicious month to pray and connect with powerful Goddess Parvati is form of adi parashakthi. So, any temple for Goddess Parvathi is usually crowded during this month.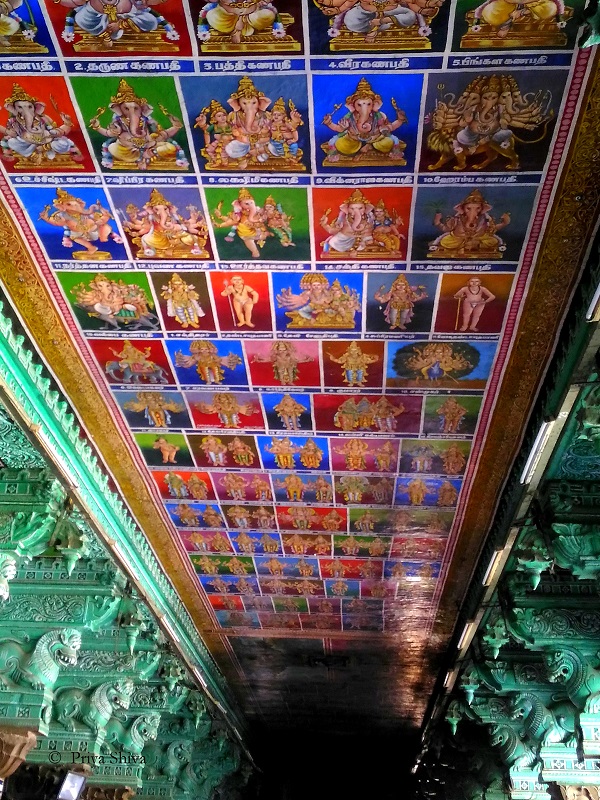 The temple visit left us famished and we were ready to check-in at Regency Madurai by GRT Hotels for lunch. The lunch spread  in their multi-cuisine fine dining restaurant – Ahaaram looked so good and the dessert counter stole our heart..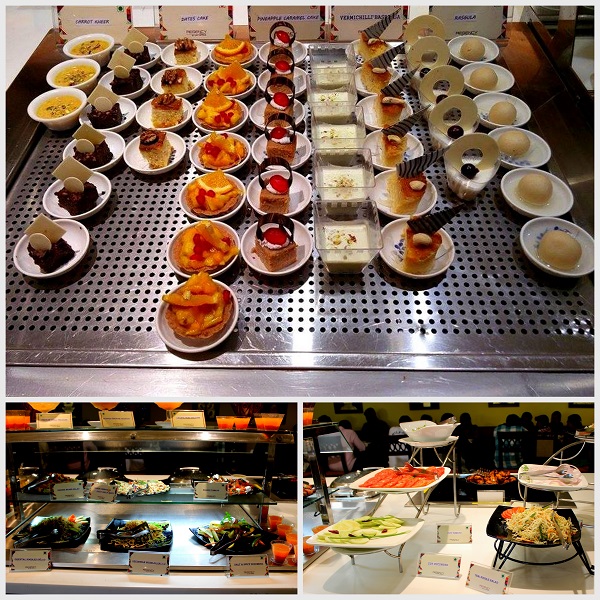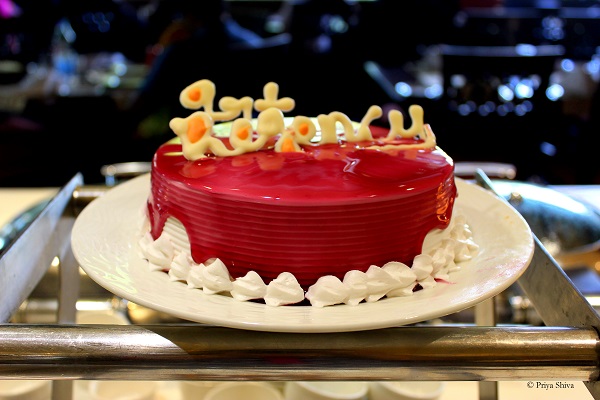 Regency Madurai by GRT Hotels is located just 20 minutes from the Madurai Airport as well as the Madurai Junction railway station. The hotel is closely located to the business and shopping districts of the city. Meenakshi amman Temple is just 10 minutes drive away from the hotel. Each room is beautifully decorated in the hotel and one can enjoy free WiFi access, as well as round the clock in-room dining and laundry service. The rooms are spacious with sofa, LCD TV and work desk.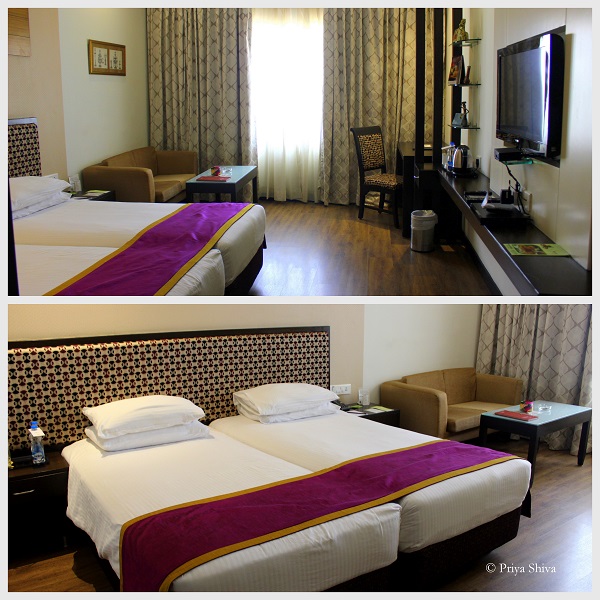 The decor of the hotel reflects the heritage of the city. Madurai is known for Meenakshi Amman temple and even the roof has the golden lotus as seen in the temple.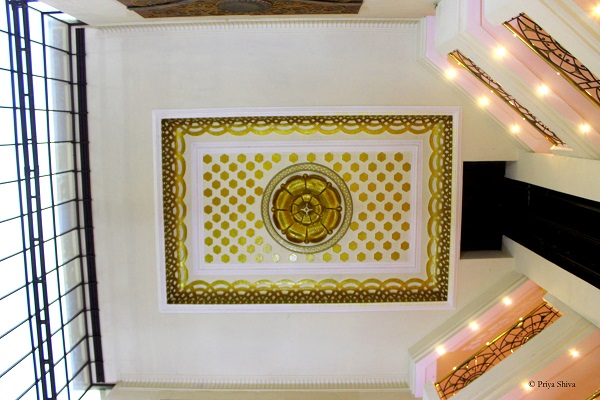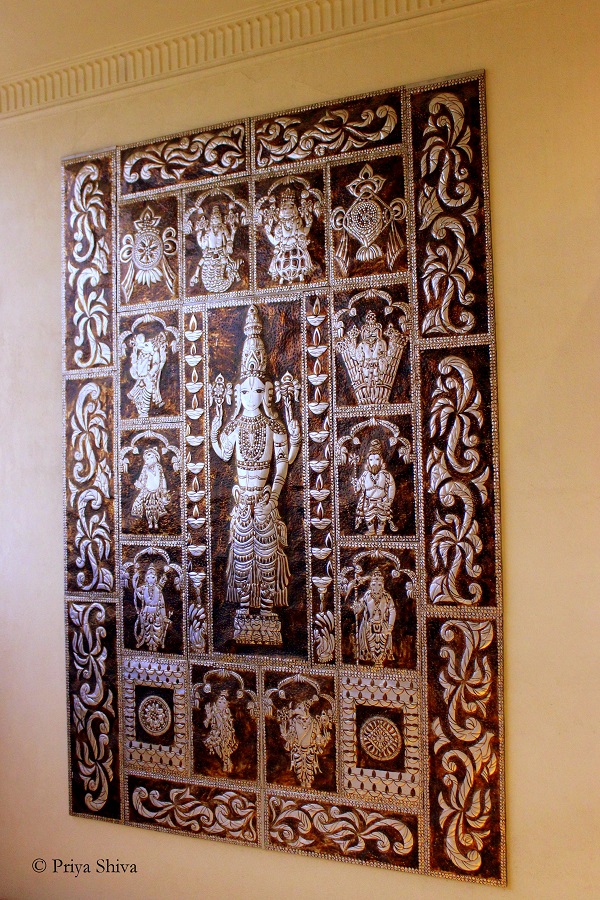 Regency Madurai by GRT hotel is a perfect place to stay whether you are visiting the city as a tourist or on a business travel. You can take a dip in the swimming pool or spoil yourself with an ayurvedic Spa at Ayush. The hotel also has state of the art banquet halls which are perfect for your business meetings or to celebrate a special occasion. You can click here to check out more details about the hotel and book your stay.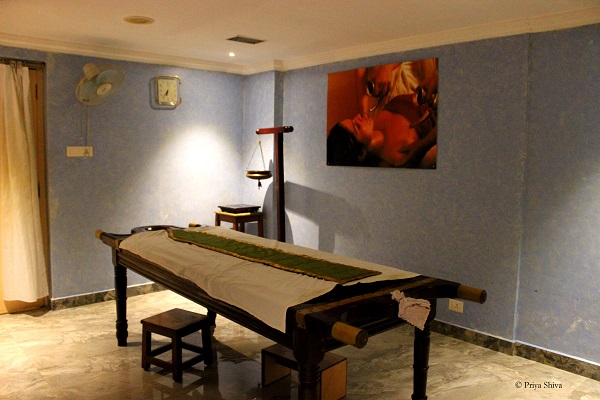 Few cities in South India are known for their food. Madurai will top the list in the Southern States as the top food destination. Though popular for its non-vegetarian fare, it is no less a marvel for the vegetarians. The food here is most relished when eaten with your hands as the localities feel it connects the food and the soul. We could not experiment much on the food scene in Madurai with our limited time, we still paid a visit to the famous Jigarthanda Shop. Jigarthanda as it translates in English is a drink meant to cool your body. Madurai people don't look at this as a dessert but queue up the whole day outside this shop. We had to wait almost 20 minutes to get our turn to lay our hands on this famous drink.  The addition of nannari syrup is what makes it different from other falooda available in India.… and to say it was finger licking good is no understatement..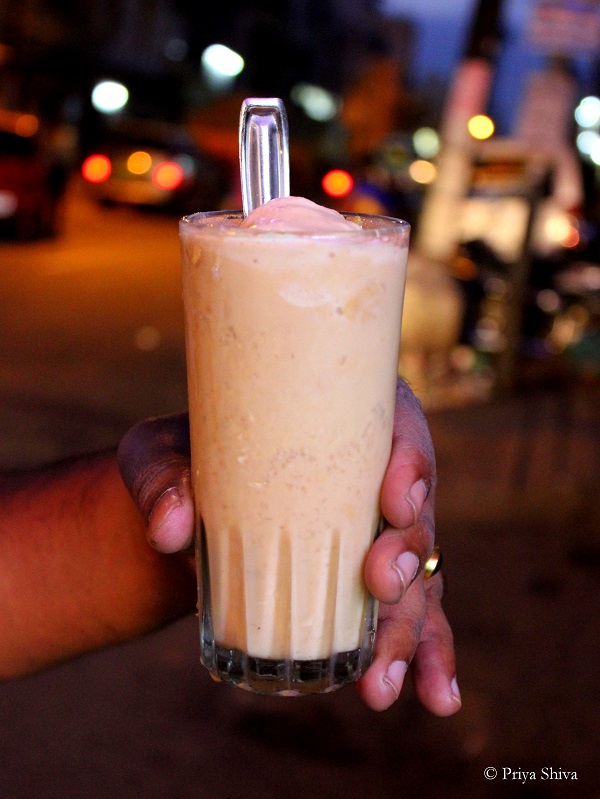 Madurai has the famous flower market which almost single-handedly decides the global prices of flowers on a daily basis. This market is home to the Jasmine flowers fondly called as the Madurai Malli which grows in abundance in this region due its climate and soil conditions. In the foothills of Kodaikanal, a quaint little town called Nilakottai is known for cultivation of flowers and is one of the leading contributors to the fragrance industry.
We thoroughly enjoyed our stay in Madurai visiting Meenakshi Amman temple and spending some relaxed time at the hotel or decking my hair with some jasmine flowers. These are the moments that make life living worthwhile.  We always believe in creating memories than just living a mundane life and there is no better way in the world to make memories than to travel somewhere and filling your eyes with sights to behold and your heart with some happy memories.  More than the pictures we clicked, there were a thousand visuals we captured with just our eyes and we now strongly feel that there is life outside the office cubicles and kitchen walls. We thank GRT hotels and Firebrand Lab for a memorable trip. Until we travel again, enjoy reading our post and live each moment with us..
Love,
Shiva & Priya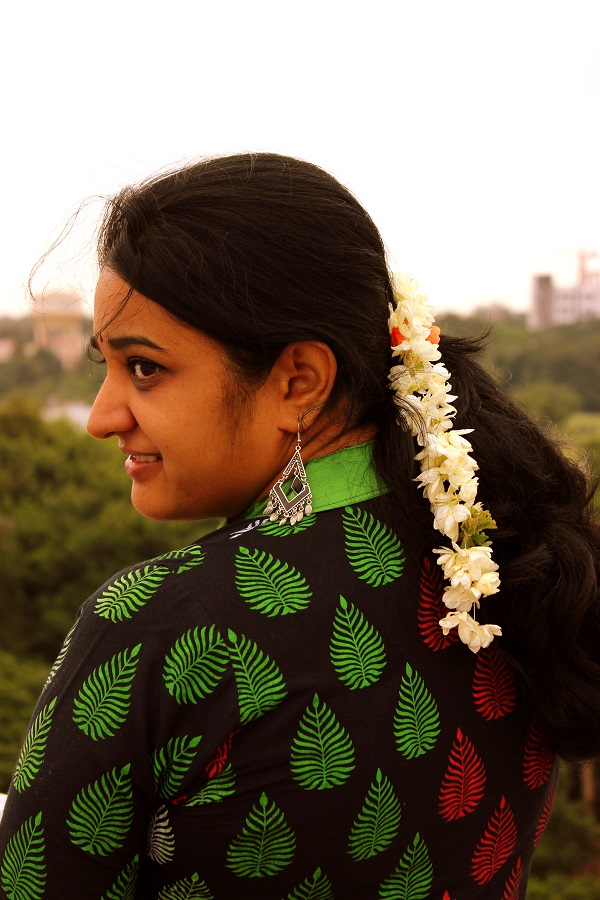 Yum