We were recently invited for a travel bloggers meet by GRT hotels. We started the four days of rendezvous by gathering at Radisson Blu Hotel GRT, Chennai. We had traveled from Bangalore to Chennai by morning train and the GRT management gave us a room to freshen up. Radisson Blu Hotel GRT, Chennai is a business hotel located very near to the airport. The 101 deluxe rooms are elegantly designed with all modern amenities.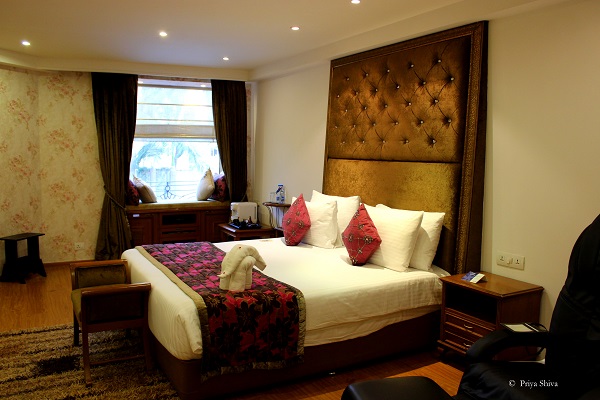 We quickly freshened up and headed for the Experience meeting. Radisson Blu Hotel GRT, Chennai believes in enhancing your meetings with brain food, fun activities and lively environment. They have arrangements for setting up business meetings & conferences and have full fledged teams that work on making sure your meetings are a great success. They have activities like boxing and exercises that forms part of the package for meetings and liven up the proceedings of any meeting..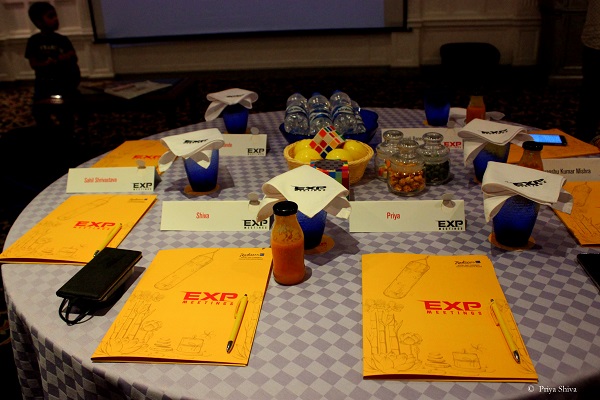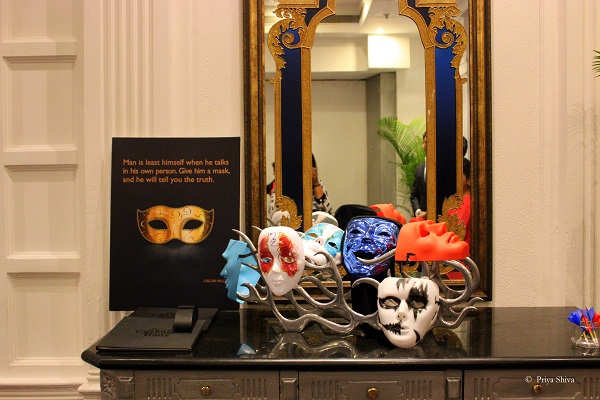 We were already hungry and proceeded towards Salt.Co.531 restaurant for lunch. The restaurant is named for its unique style of cooking based on salt and its door number on GST road.  It was interesting to find Pink Salt blocks directly from Himalayan mines and the food placed on it for seasoning after cooking or grilling. I was delighted when the chef asked me to don a cap and grill some pineapples for a salad!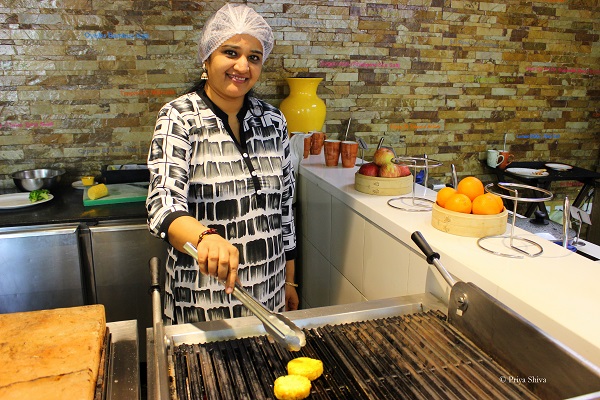 You can find Maldon Smoked Sea Salt Flakes from UK which add subtle smoky flavor to the food or fine salts Morocco, Spain or Japan which take the food to another level. You will be amazed to find the vast menu, chefs who stop by with a smiling face to share their knowledge and food which delights you every way.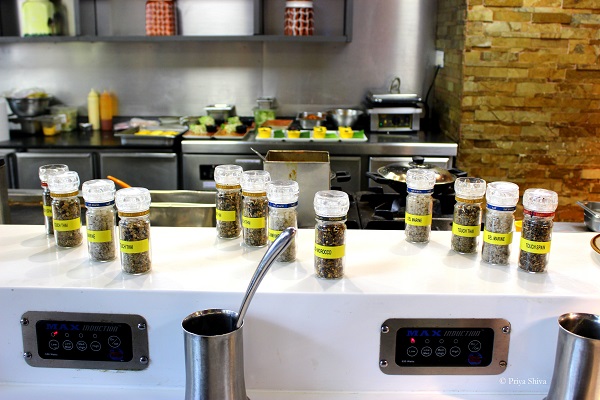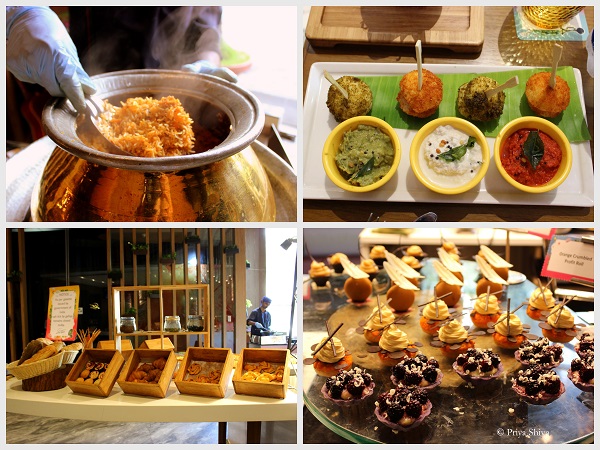 Salt.Co.531 restaurant is a place for food lovers and make sure you go empty stomach to enjoy the feast. You can start with some refreshing salads, move on to enjoy some delicious kebabs and starters, enjoy smoky biryani, flavorful curry with breads and end with sinful desserts. You can even choose to enjoy some steamed momos, nitrogen caramel popcorn or comforting South Indian food.
We had seen this below picture on the wall of an elevator and found it interesting. It was only when the staff and chefs at the Salt.Co.531 started dancing on an impromptu song that we realized its meaning. This place never stops to surprise us..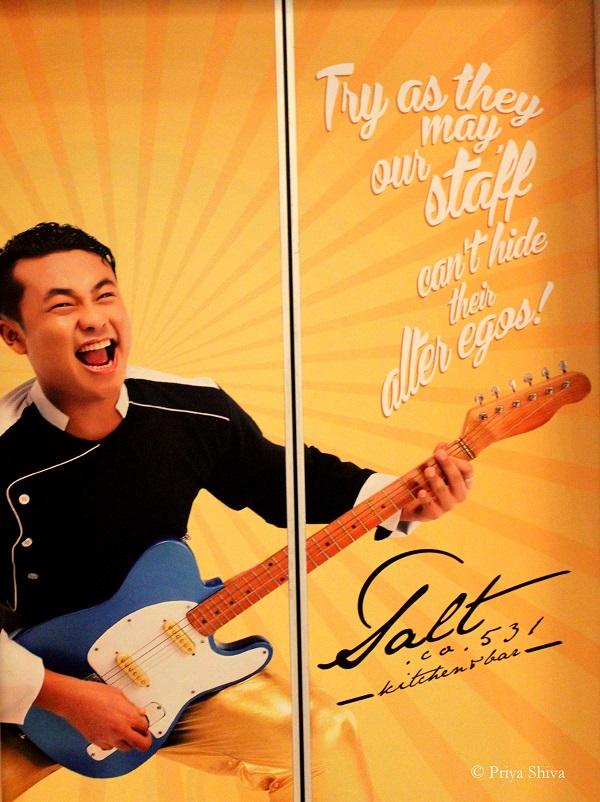 You can even choose to dine at Great Kabab factory at Radisson Blu Hotel GRT, Chennai which serves 180 kinds of kababs. Don't forget to try out the famous Nawabi Galouti kabab while you figuring out your way through the menu..
The lunch left us full and sleepy and Radisson Blu Hotel GRT, Chennai made sure to pamper us more with a quick head massage at their Bodhi Spa center.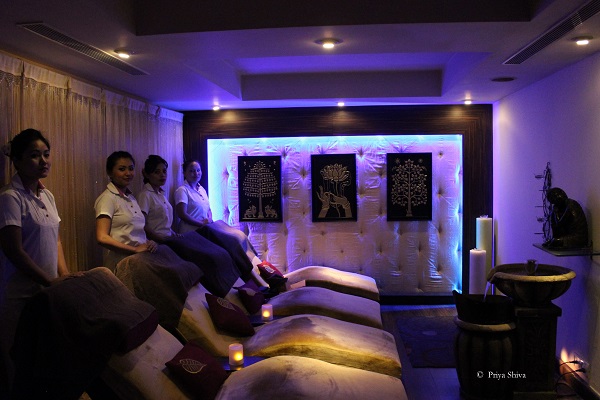 The head massage left us rejuvenated and we proceeded towards Radisson Blu Temple Bay Beach Resort by GRT Hotels, Mahabalipuram. The two days stay at this property was one of our most memorable stay. The walk in the private beach, chilling at the infinity pool, delicious food at our disposal left us with pleasant memories for life.
Click here to read all about our stay at Radisson Blu Temple Bay by GRT Hotels, Mahabalipuram. The walk in the private beach, chilling at the infinity pool, checking out old shore temples, delicious food at our disposal left us with pleasant memories for life.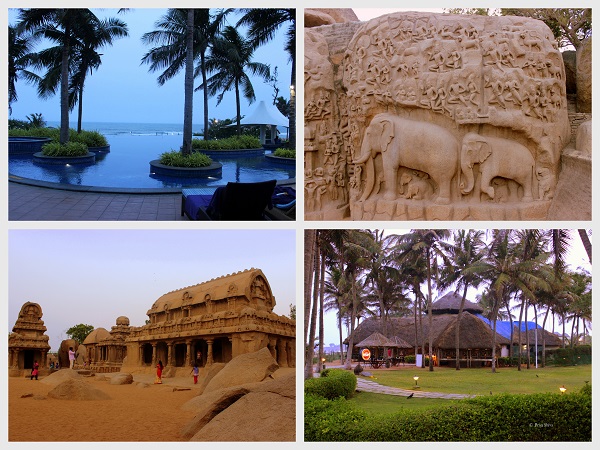 After two days of wonderful stay in Radisson Blu Temple Bay by GRT Hotels, Mahabalipuram, we continued our journey towards Kanchipuram. Kanchipuram is a city in Tamil Nadu located at a distance of 72 km from Chennai. We enjoyed our early morning bus ride towards this city..
There are seven sacred cities in India – Ayodhya, Mathura, Haridwar, Dwarka, Varanasi, Kanchipuram and Ujjain and these cities are providers of moksha as written in our Puranas. Kanchipuram is most famous for its old temples and silk sarees. This city is also called as the city of Thousand temples. We stopped at Regency Kanchipuram by GRT Hotels for breakfast before the guide arranged by GRT management took us for a city tour.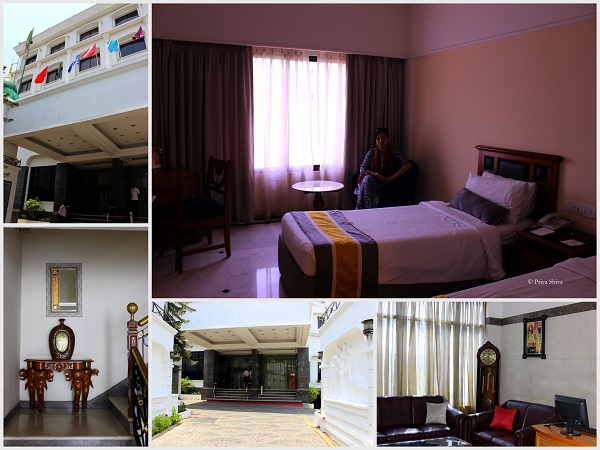 The hotel is located in the heart of the city and perfect place to relax after sightseeing or a business meeting. Our first stop was at Kamakshi Amman Temple. This temple is dedicated to Goddess Kamakshi who is worshiped in the form of shakti or chakra which is placed before the idol.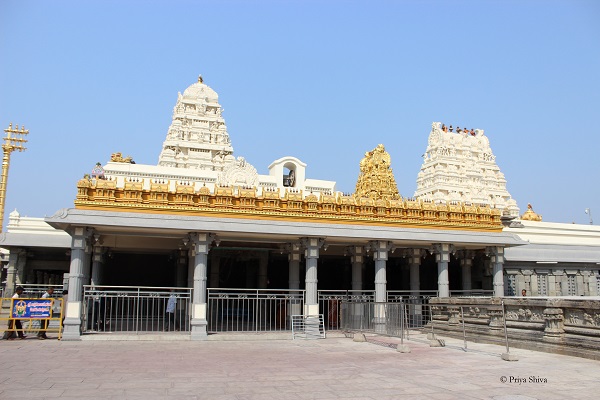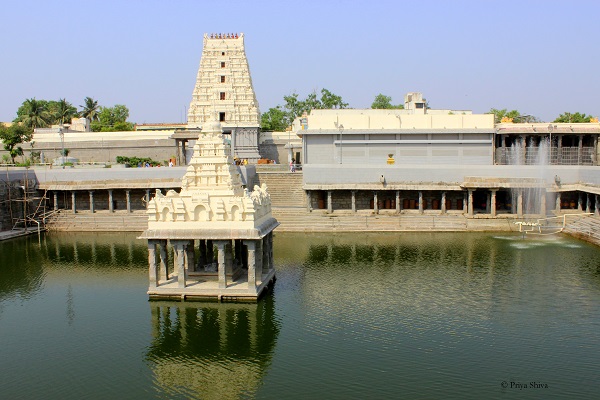 This temple was built by Chola kings in 14th Century. We have visited this temple many a times earlier but every visit makes us feel more spiritual and divine. Goddess Kamakshi is surrounded by deities of Ayyapan, Saraswati Annapoorni and Adisankaracharya. Kamakshi Amman Temple is located very near to Sri Kanchi Kamakoti Peetam. So, we took a stop there and the entrance has a gallery of Adisankarcharya's life. Sri Kanchi Kamakoti Peetham was established by Sri Adi Sankara in the year 482 B.C to preach about Hindu Dharma and Vedas…
Our next stop was at Ekambareshwarar temple which is dedicated to Lord Shiva. The temple covers an area of 40 acres and is one of the oldest temples in India and believed to be in existence from 600 A.D. There is also a sacred mango tree inside the temple which is more than 3000 year old. The Raja Gopuram which is the entrance of the temple rises to a height of 172 feet. The Phalguni festival is the most important festival and is celebrated for a period of 13 days. The wedding  of Lord Shiva and Parvati is performed in this festival and the whole city takes part in it…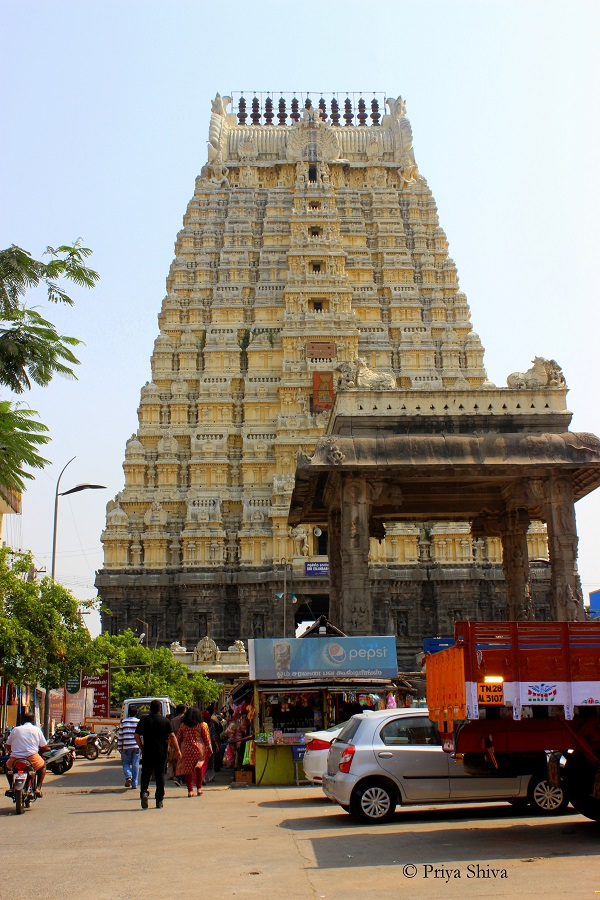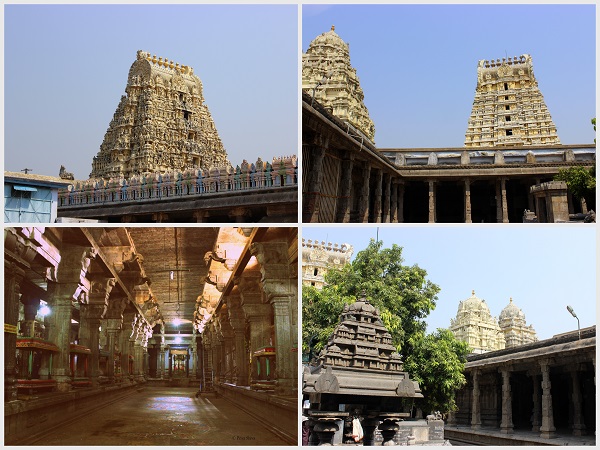 After a spiritual tour of the city, we were taken to the weavers colony. I have worn Kanchipuram silk sarees for my marriage but never seen the actual saree been woven to its beauty. We were delighted to learn how silk is woven from the fiber produced by cocoons and then weavers use this fiber to produce such beautiful sarees. You can buy some amazing Kanchipuram silk sarees from Kanchipuram if you are a true saree lover.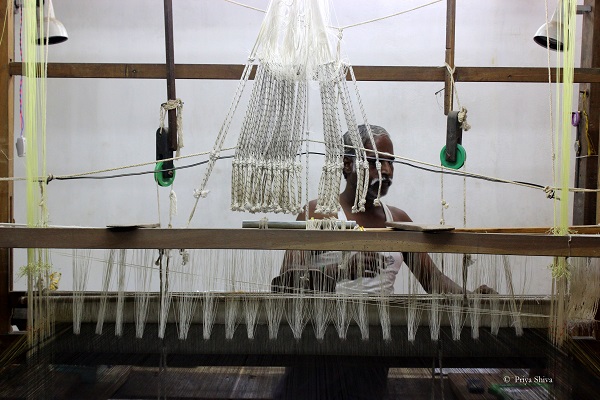 Summer is not the best time to visit Kanchipuram as it is scorching hot but we still enjoyed our city tour and delicious food at Regency Kanchipuram by GRT Hotels. We were craving for some good food and the menu was perfect to satisfy us..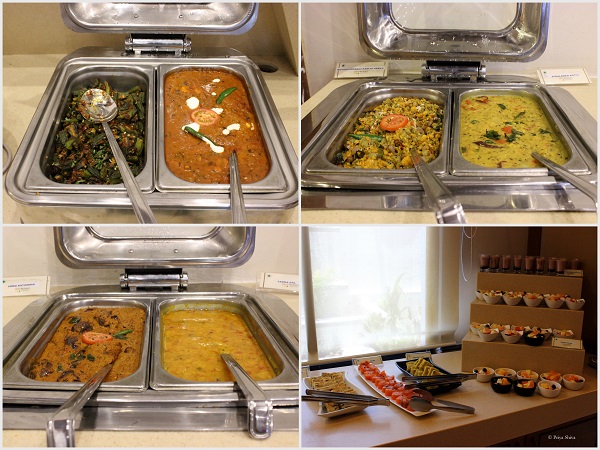 We started our journey back to Chennai and checked in at Grand by GRT hotels by evening. We have been there before, stayed there again and fell in love with the place all over again. Grand by GRT is a boutique hotel which never stops to surprise us with its intriguing stories, generous hospitality and out of this world food. Every nook and corner has a story to tell and make sure you hear it from the horse's mouth. Click here to read all the details about our stay experience at Grand by GRT. 
We had a wonderful 4 days stay with GRT Hotels. The fond memories will always stay with us and we highly recommend that you click here to book your stay with them..So, until we travel again and share the stories with you, we ask you to weave your own beautiful memories with GRT hotels and share it with us..
Love,
Shiva & Priya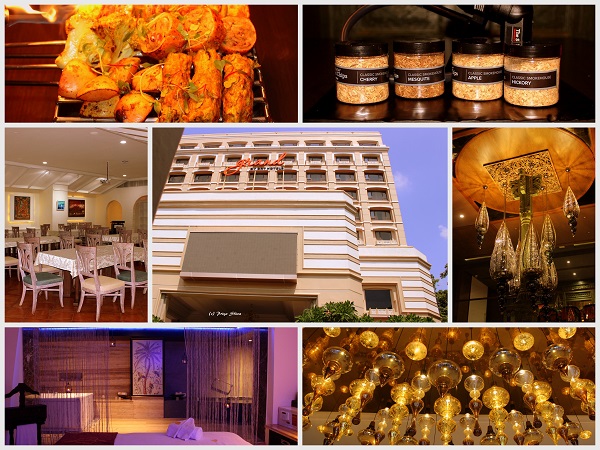 Yum