Office or school, we all wait for that one break most eagerly. You've been waiting since morning about a box which would delight us with home made food. The aroma of the food and the ability to share it with friends or colleagues always brings such happiness. Vaya tyffyn doubles that happiness. Now my family can show off the lunch I pack for them in a more classy way..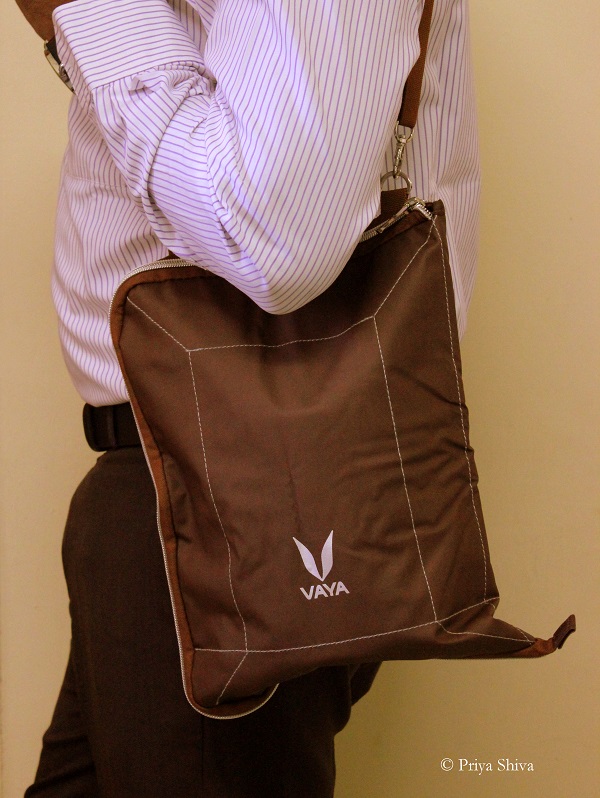 I'm a big fan of Vaya Tyffyn products. I have already shared a detailed review on my blog for Vaya Tyffyn 600 ml and you can click here to read it. Vaya Tyffyn 1000 is equally classy. It comes with a BagMat which you can see in the above picture. So, it is so convenient to carry it anywhere you go. I can even think of carrying it while travelling now!
Vaya Tyffyn has stainless steel oval body, leak resistant lids, vacuum-insulated lunch gear that keeps your meal warm for up to 4-5 hours. It comes with 3 containers and it even includes partitions..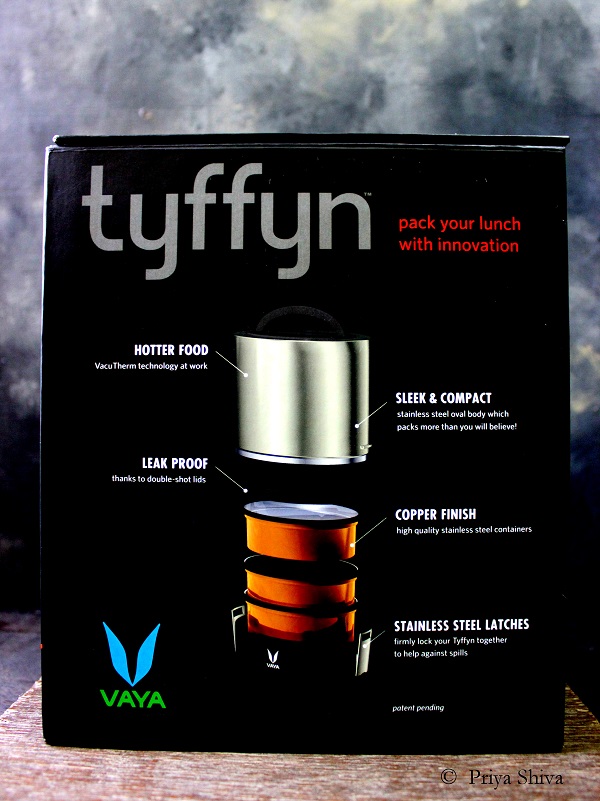 I packed our family favorite Rajma Chawal for lunch today. Did you know Rajma is healthy? Yes, the red kidney beans which are known as "rajma" in India is extremely healthy as they are rich in fiber and protein. Combine it with a rice or roti so that you can assure your carbs intake. I have packed an easy to make Vegetable salad which makes this spread as a wholesome meal. So, the lunch includes Rajma Masala, Green peas Pulav and Kachumber Salad. Just click on the names for the recipes..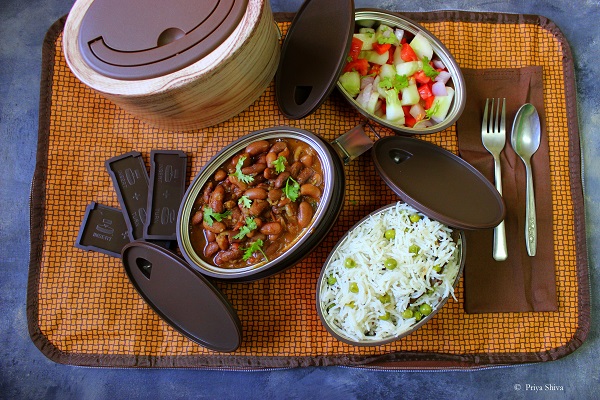 The best part about Vaya BagMat is that you can convert it to a table mat and spread your lunch box over it. Isn't that a wonderful idea? It even has a small pouch to carry cutlery like fork and spoon.
So, what are you waiting for? Click here to order your Vaya Tyffyn today! Use coupon Coupon Code : VYPRY which is valid till 30th June and get a 10% off on your order. Carry your favorite rajma chawal in style!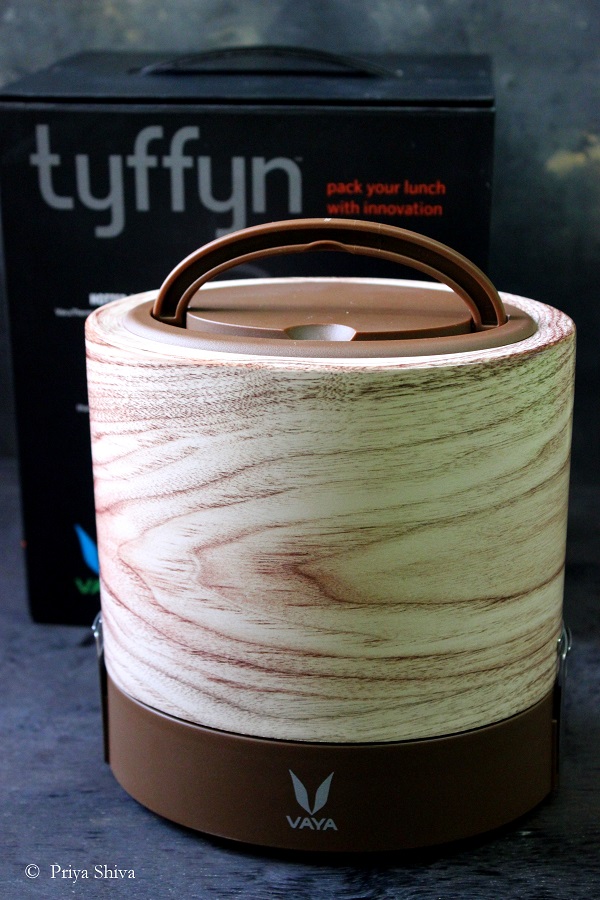 *****I received a free product but all opinion shared are mine******
Yum