I recently received an invite from Royal Orchid Brindavan Garden Mysore Hotel to experience their property . We love to travel and were more than happy to take on this offer. Mysore is situated at about 145 km from Bangalore and this property is a slight detour before Mysore. After you cross Srirangapatna take your right towards Brindavan garden ( enough road signs to guide you ) and you will reach this property in about 15 minutes. We started off early in the morning and were able to reach the hotel in 3 hours beating the highway traffic. The property is inside Brindavan garden which itself came as a surprise to us. People usually stay in Mysore and visit Brindavan gardens, but this was the reverse, stay in Brindavan gardens and visit Mysore in case of a need. We were first welcomed by the hotel management with a refreshing welcome drink, and then shown to our room to freshen up and settle our baggage. So far so good, and should the hotel have had Qualtrics software for guests to rate the welcome experience, we would have rated them very highly!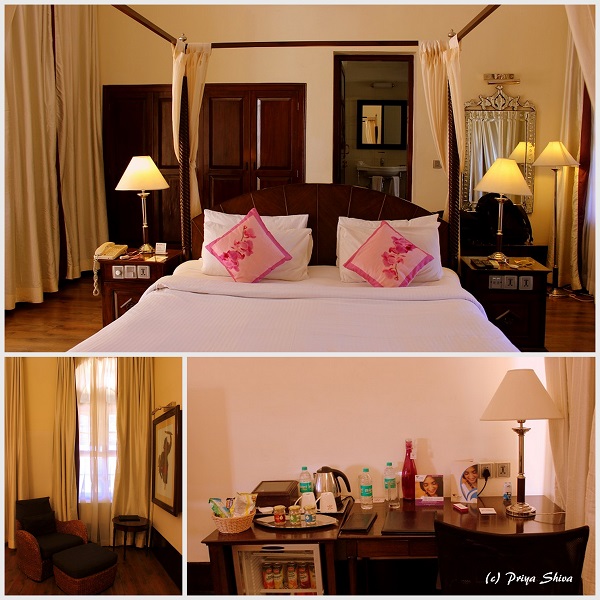 Before we get into the details, we would like to vociferously vouch that this hotel is the best option for people visiting Mysore offering breathtaking views and calm surroundings. It's a great idea to make this your base and then travel around wherever you want. Having said that, a little history of the property won't be out of place. When the KRS dam was being built and the garden was being developed, the British wanted to oversee the construction at the same time have a comfortable stay close by. So they had constructed this property. It has been a government property ever since independence and has been leased by Regent group sometime back for setting up this hotel. This hotel has got both old-world charm and modern amenities. This is a 24 room property and each room has a view that competes with each other.
We were given a king size room which had all modern amenities like wi-fi, tv with satellite channels, mini bar, electronic safe etc. The room has a private balcony and offers a breathtaking view of the Brindavan garden and Krishnaraja Sagar dam. This is one hotel where you can travel and stay with your pets, and is one of the very few pet friendly hotels in Mysore.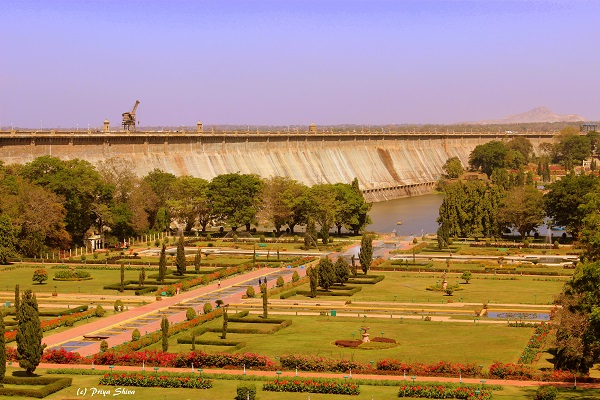 We took a walk through the property and were amazed at its beauty. You can enjoy the beautiful architecture, take a dip in the pool, sit at the lobby or play some games like snooker and chess.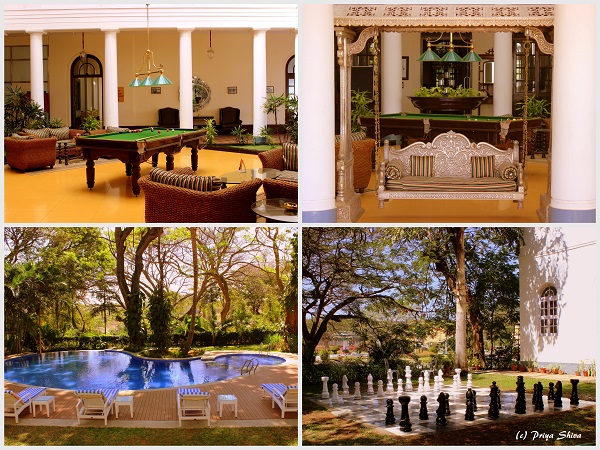 My boy decided to take a dip in the pool and I moved on to enjoy some spa time. I decided to take an aromatic oil massage for head and shoulder. It was one of the best massage I have taken till date. So, do not miss Spa time when you are at Royal Orchid Brindavan Garden Mysore Hotel. The romantically inclined ones can try out the couples therapy too!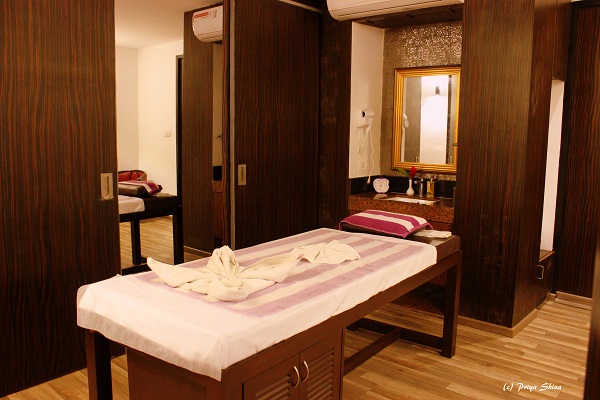 The lunch was served by the pool side and one could enjoy some delicious kebabs from their live counter apart from the delicious menu. There are various options for both vegetarians and non-vegetarians. The live grill is one sure attraction for the food lovers. They also have a day package where visitors to the garden can stop by for lunch and access the pool.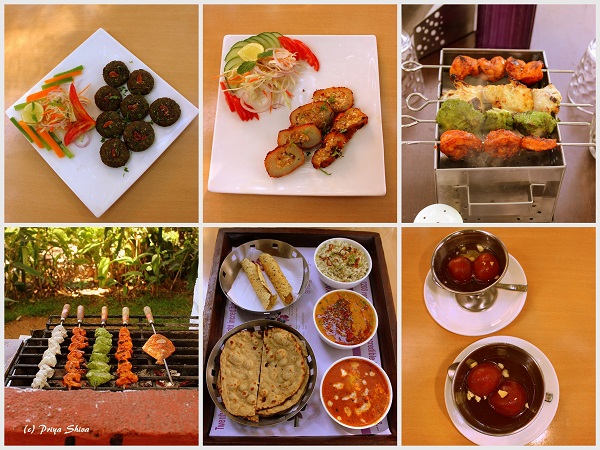 The spa time and the delicious food got me all set for the afternoon siesta. After relaxing for few hours in the room, we were taken to experience the backwaters. The hotel offers a package whereby they take you fishing or give you a lunch on the shores of the backwaters. Imagine being the only couple in shore spread across some 50 acres and being able to have a table to sit and an umbrella above your head , and enjoying a four course meal. Does it not sound romantic ? As we had already finished our lunch we had to politely decline this offer.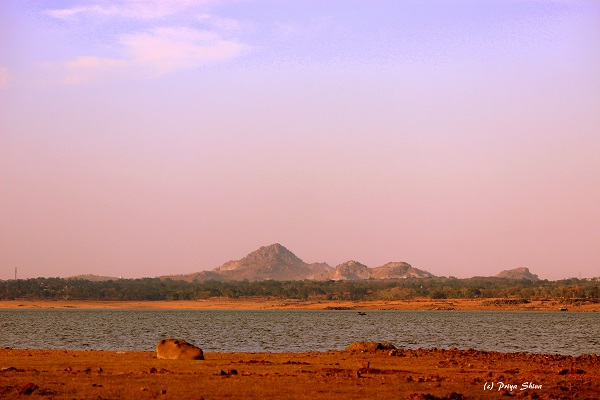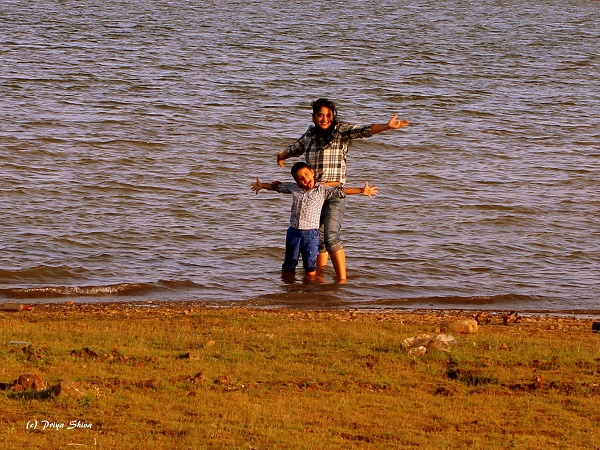 We soaked our legs in the cool water and enjoyed some fresh air. By the time we returned to the hotel, it was time for the sunset. If you love watching the sky like me, do not miss the beautiful set there. The property is surrounded by plenty of trees which has been home to many birds . The area around the swimming pool is swarmed by parrots in the evening , and we also did spot a bare chested eagle and one spotted owl. We hear there are other birds too and this property is also a big draw for birdwatchers. There is a small stream of water running behind the property where you can watch/catch crabs and fishes.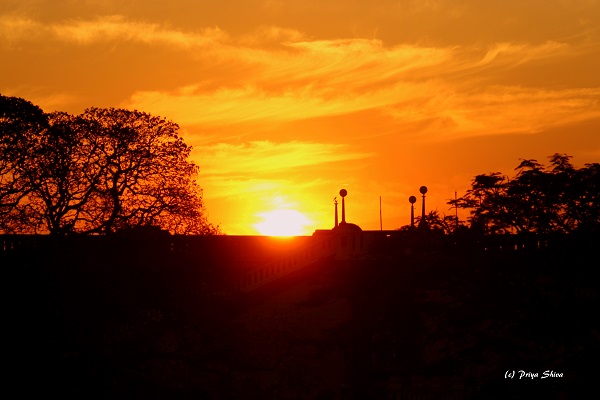 "‹
Royal Orchid Brindavan Garden Hotel starts to grow on you almost immediately as soon as you step in. The spacious verandahs , tall ceiling and laid back atmosphere coupled with one of the best minimalistic ambiance draws you too soon into it. You have the whole Brindavan garden at your disposal. So, you can enjoy the view and walk in the park or simply sit in their terrace bar (Named Elephant bar) or the Nirvana terrace to simply get a stunning view of the Brindavan garden and KRS dam.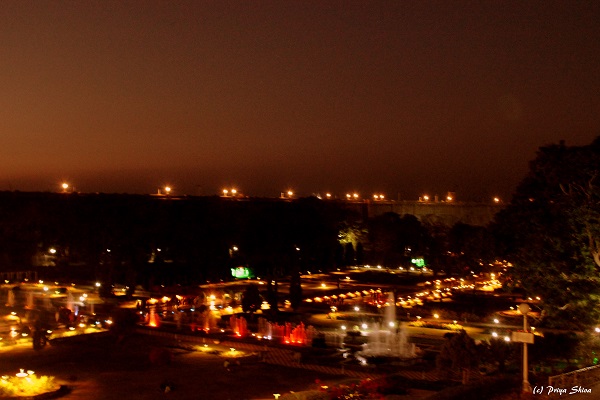 "‹
After coming back from the backwaters, we had some evening tea and snacks . After a little bit of resting we moved to enjoy some mocktails and cocktails at the bar and enjoyed the garden view from there. The garden looks even more beautiful in the night with the well-lit fountains and lights.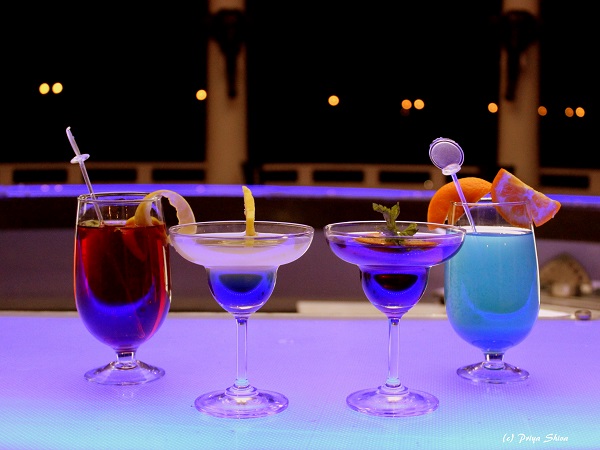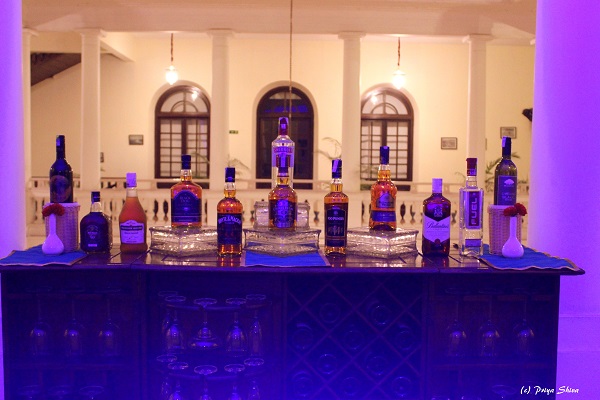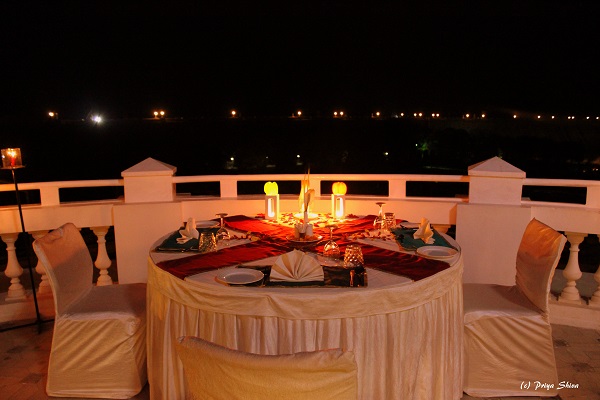 The dinner was served at the Nirvana terrace and it ended up being one of our most romantic dinner till date. They made our Valentine's day even more special with the beautifully set up table at the terrace with a breath-taking view of the garden. They served us some amazing vegetarian sizzlers. It was one of the best sizzler I have tasted till date.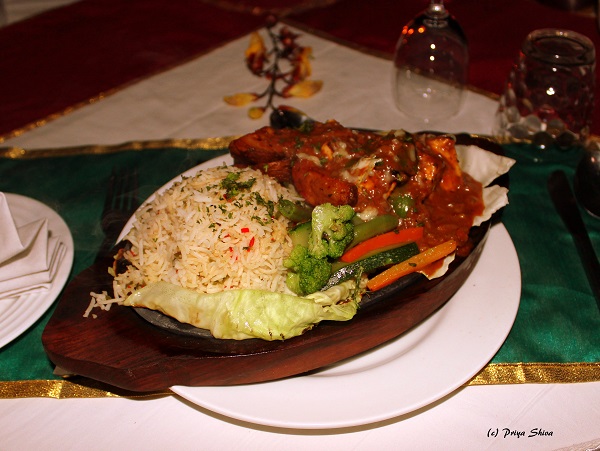 We were overwhelmed by the hospitality of the management at the Royal Orchid Hotel. So, if you are planning a trip to Mysore, book a room at the Royal Orchid Hotel for a royal treatment. Click Here to book now! It is THE place to be..
All good things come to an end eventually, but the next experience awaits. So, until we take another trip and share our experiences, share yours with us..
Love,
Shiva and Priya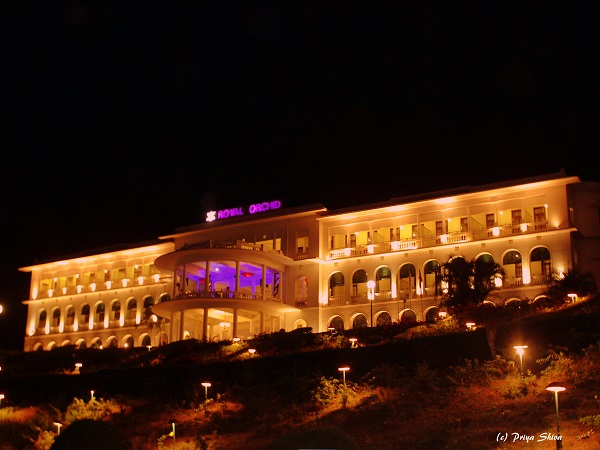 Yum