Can you believe that only few more days left for this year to end? Well, I have been so busy lately with wrapping up client work and various other social engagements. It is so typical for all of us that we forget to just sit back and relax during holiday season. We either end up running behind our kids and family or some crazy office work will keep us engaged. Well, I decided to change it a bit today and enjoy some fun time with by little boy. I made some comforting Hot chocolate and got engrossed listening to his stories..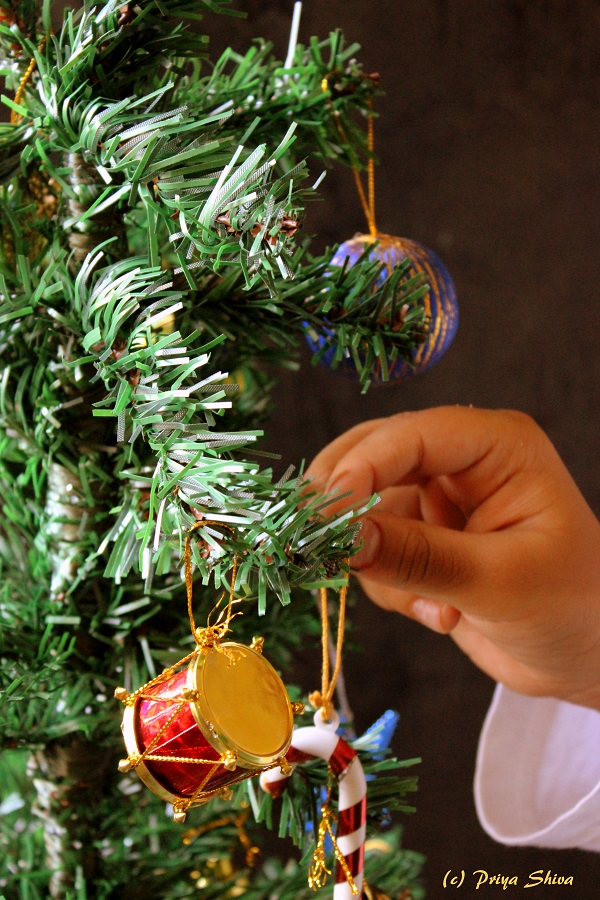 I watched my son decorate the Christmas tree and only wondered how time flies. I still remember that precious moment when I held him for the first time and today he's a four year old charming little boy. His way of looking at things in life puts a smile on your face..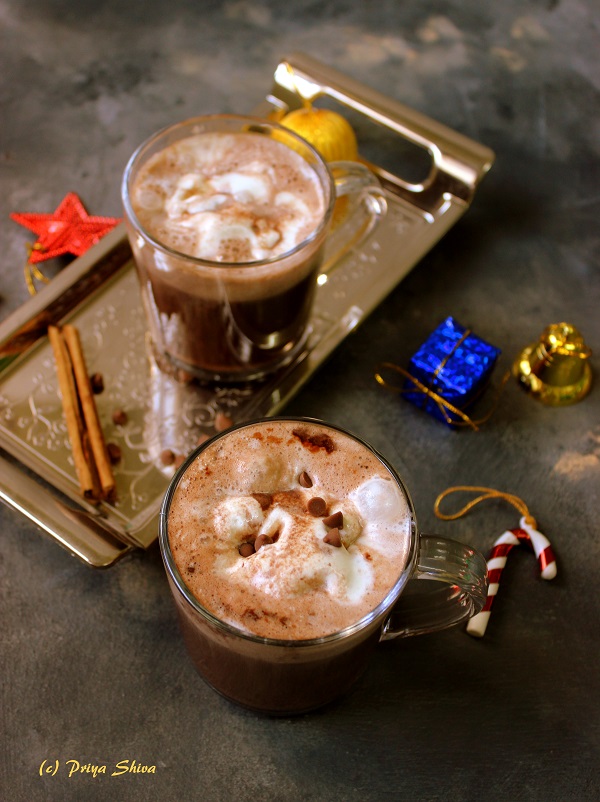 I'm glad I took this time off from my crazy schedule and spent some quality time with my son. We laughed together and played with his toys. I don't like being a robber but I enjoyed getting caught by my son. It was like I'm back in my childhood days playing "chor-police".
So, what are your holiday plans? Have you decided your new year resolutions? Take a time off today and enjoy this Homemade Hot chocolate with your family and friends. Happy Holidays!!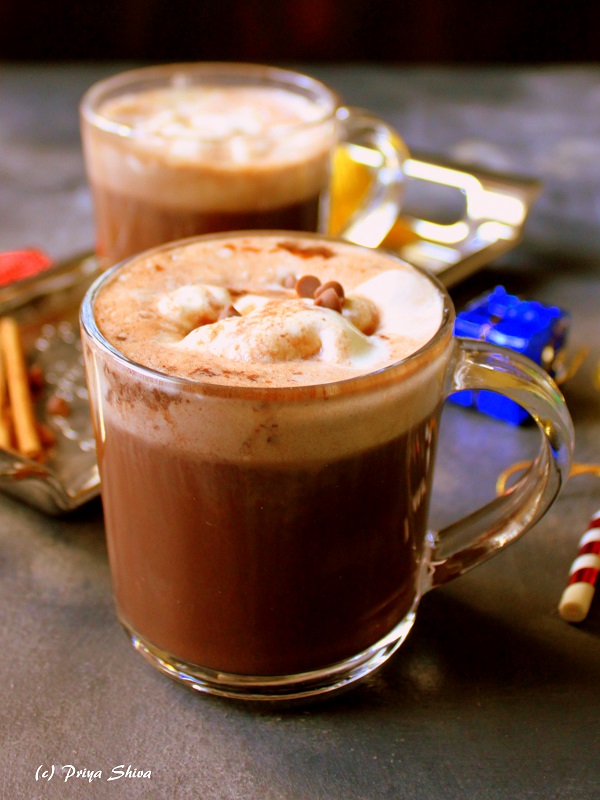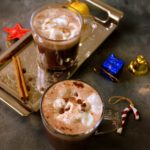 Hot chocolate recipe
Ingredients
Milk - 4 cups

Cocoa powder - 1/4 cup

Sugar - 1/4 cup

Salt - 1/4 tsp

Cinnamon Powder - 1/2 tsp

Vanilla ice cream - 4 scoops

Chocolate chips - 4 tbsp
Instructions
In a saucepan, add cocoa powder, sugar, cinnamon powder, salt and mix well.

Pour 1 cup of hot milk and beat well. Pour the remaining milk and heat the pan. Keep stirring.

Boil it for few minutes till it is nicely combined.

Add 1 scoop of vanilla ice cream in 4 serving glasses.

Pour hot chocolate over it, add few chocolate chips on top and serve. 
Yum