The last time I went on a road trip was when we visited the US and drove from one side of the country to the other. The car was uncomfortable, the young alfred insurance was confusing to buy, and we got lost a lot… but we still loved it! So, we decided to take a Road trip recently from Bangalore to Nagarhole, South Coorg. Nagarhole is a National Park located in Kodagu district and Mysore district of Karnataka,India. It is situated at a distance of about 240 km from Bangalore, Karnataka. The park is rich & dense with greenery and you might even spot animals on the road.
We started early from Bangalore, around 6 AM, so that we can cover maximum distance before we find heavy traffic on the road. Our first stop was at Kamat Lokaruchi, Ramanagara at 7:30 AM for breakfast. It is one of the most decent places to stop for breakfast and it will never fail to please you. We had a heavy breakfast with ghee dosa, poori-masala, vada sambar etc. We continued towards our destination and stopped for a cup of tea at Mysore around 10 AM. We again continued our jounrey through Hunsur and finally entered Nagarhole National Park. The weather was pleasant as it had rained the previous day and everything looked so clean and beautiful.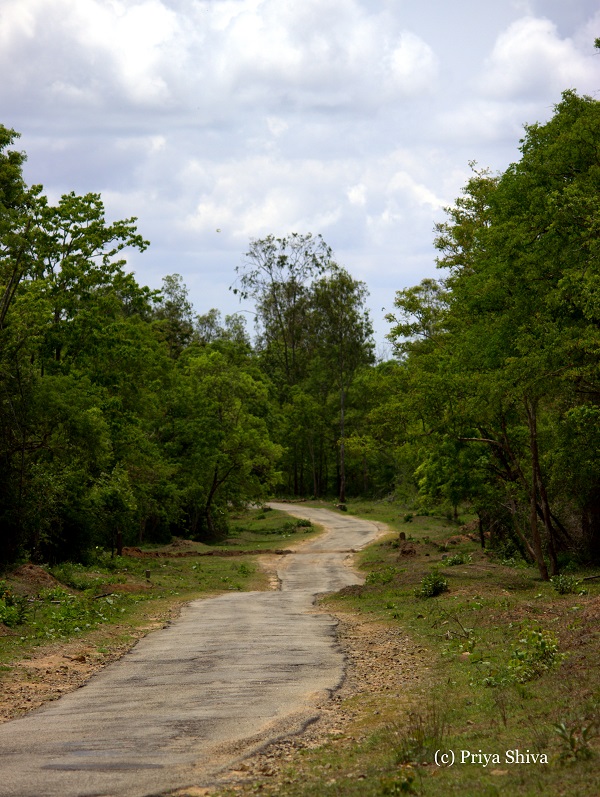 We soon started spotting animals and saw a herd of deer sitting relaxed on the road side.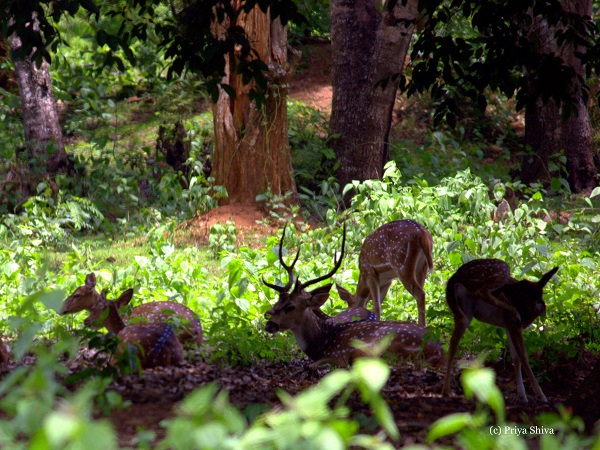 These animals did not seem to be bothered about the fact that we had stopped the car and taking pictures of them. They even loved to pose for us.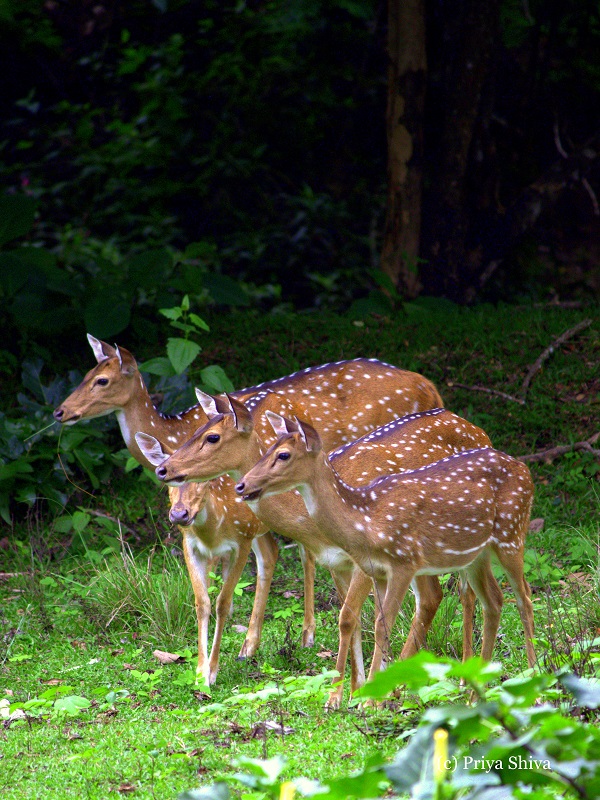 We soon spotted an elephant with its baby. I think it was a tamed elephant as I could spot the chain on its leg. Nonetheless, I was happy clicking them :)…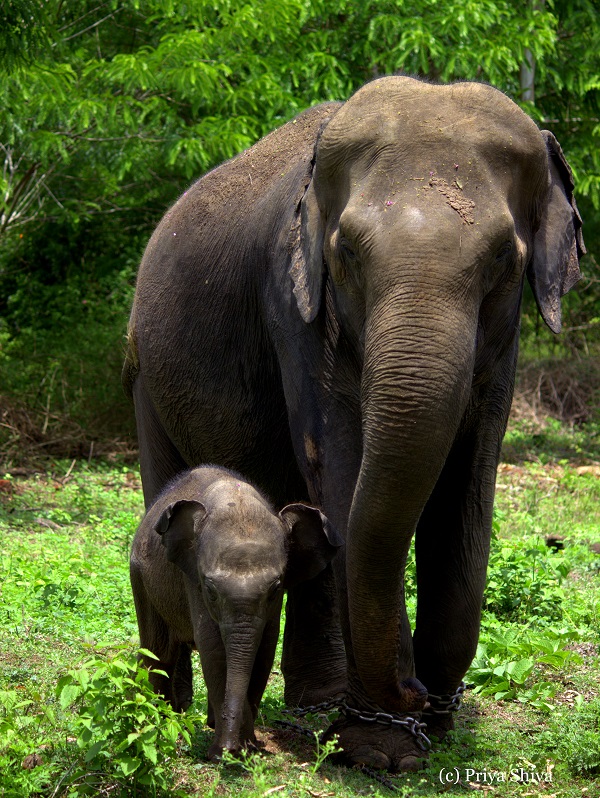 We spotted a malabar squirrel which was all ready to take the leap :)..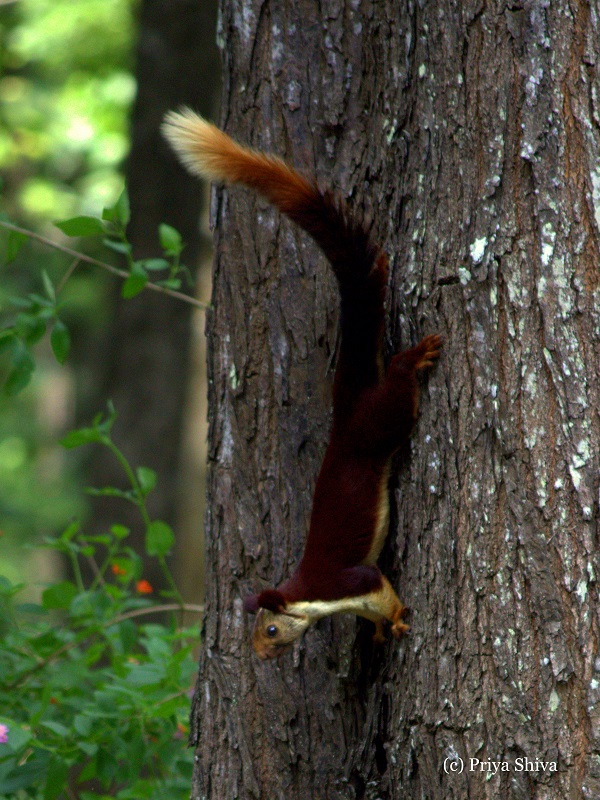 We were even lucky enough to spot a fox but it was too shy to pose for a click..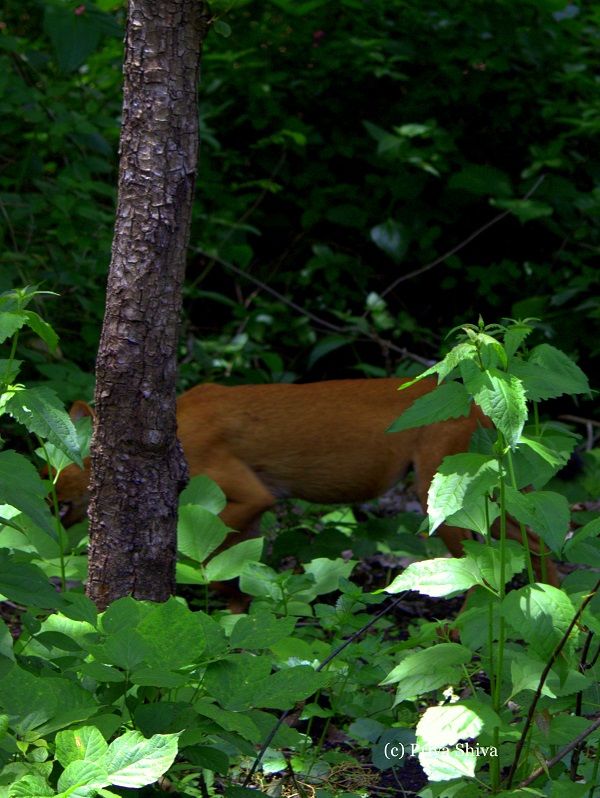 Nothing can beat the thrill of being on the road, driving through the forest and staying in coffee estates. Coorg is famous for its coffee and Nagarhole is part of South Coorg. We chose to stay in Brain Hunt estate (home stay) in Kutta, South Coorg for the first day. Brain hunt is a beautiful coffee estate of 20 acres with a traditional kodava home and surrounded by rain forest.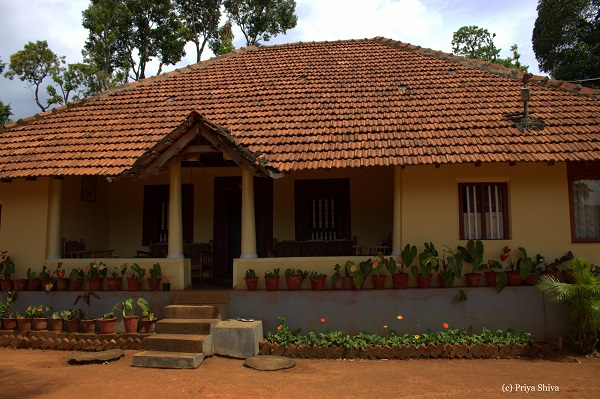 Our room looked beautiful from outside and we were all excited to spend our night here. The joy soon ended as the room was shabby and dusty. We could not do much about it as we had made the payment in advance and we also knew that we will not be able to find any other place to stay in this peak season of holidays.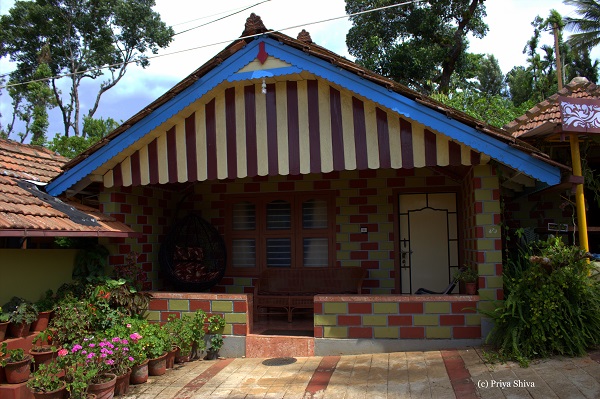 They had informed us earlier that the lunch would not be served. So, we dropped our luggage in the room and decided to go out for lunch. There are only two decent restaurants for lunch in Kutta. So, we had our vegetarian meal at Saptagiri restaurant. I can't vouch for the food at the restaurant but the place was neat and clean. Brain hunt estate is located very near to Irpu falls and we planned our next stop there. The walk was beautiful towards the fall but little tiring..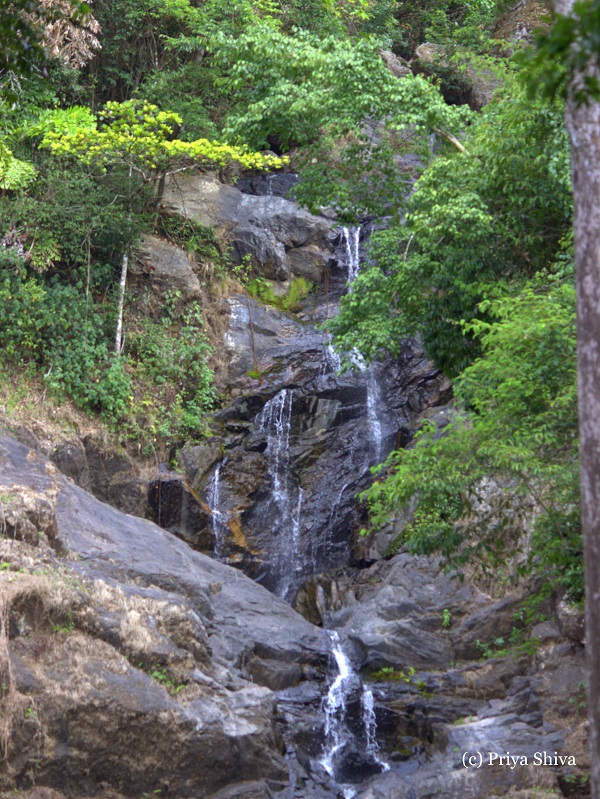 The long walk was totally not worth especially after a long drive. There was hardly any water there. The best time to check out Irpu falls would be from mid of July when the fall is gushing with water. We also came to know that it is the river rafting season from July to September which takes place very near to Irpu falls. Anyways, we decided to retire for the day at the estate and relax for the night. Thankfully, the dinner was delicious and we all relished some home-cooked Coorgi food. We could hardly catch any sleep as the bed bugs made sure otherwise. If only they had a pest control company that is similar to this one in Oregon, (https://www.pestcontrolexperts.com/local/oregon/) on hand to help get rid of them, we may have had a better chance at getting a good night's sleep. They kept us awake for the majority of the night, which wasn't very pleasant. I only hope we don't bring any back with us as we will definitely have to bring in a pest control company. We tried to enjoy the rest of our trip though, regardless of these bed bugs.
It was a beautiful morning and I was out with my camera again. The view was gorgeous from the estate and I felt good breathing in the fresh air…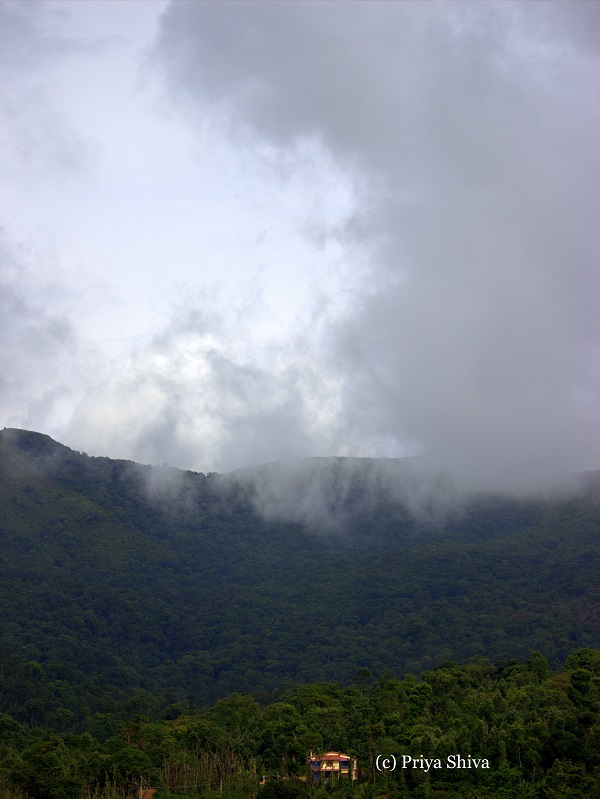 It started raining. So, I sat at the patio watching rain and enjoyed my morning tea..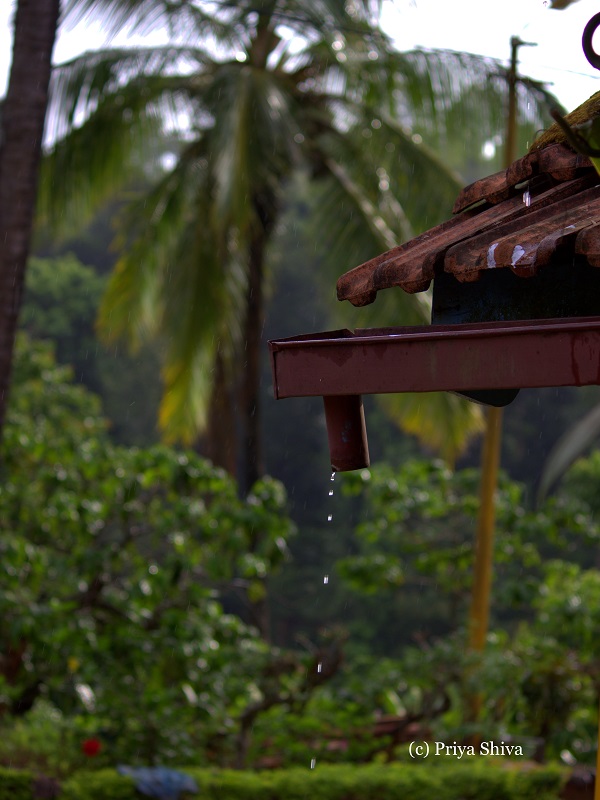 It stopped raining soon and I could smell the fresh earth. The flowers looked beautiful, everything around us looked so clean and green..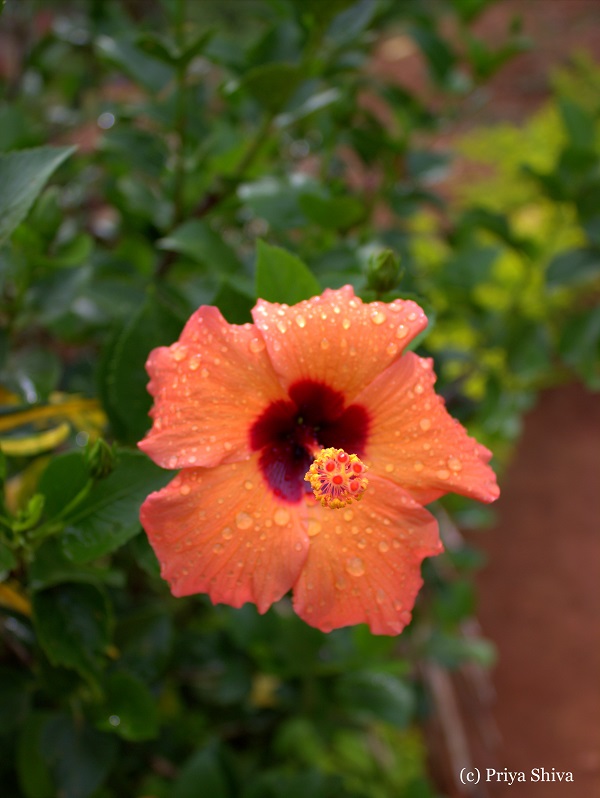 We had a delicious breakfast with akki roti and korma but somehow we were glad that the stay in Brain hunt came to an end and we moved to our next destination. Our next day stay was planned at Spice Glade Homestay. This estate is adjacent to Nagarhole National Park and surrounded by coffee plantations. The moment we settled in our room(which was clean and organized), we knew that we are going to enjoy our stay here..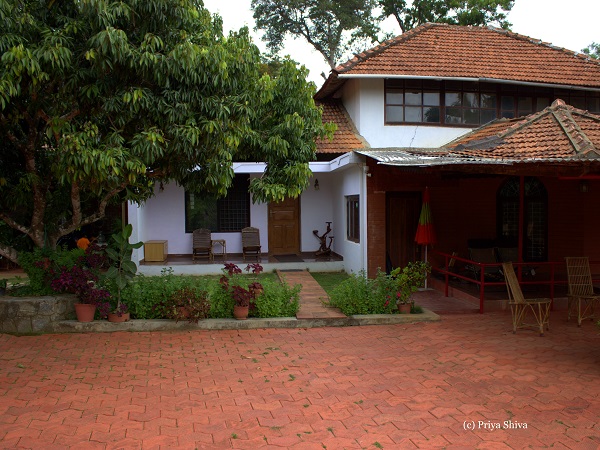 We were welcomed by a warm couple – Jesvin and Cariappa. We introduced ourselves and soon felt that we have known them for a long time. Spice Glade is a coffee estate and what better way to start our stay with a walk through the plantation..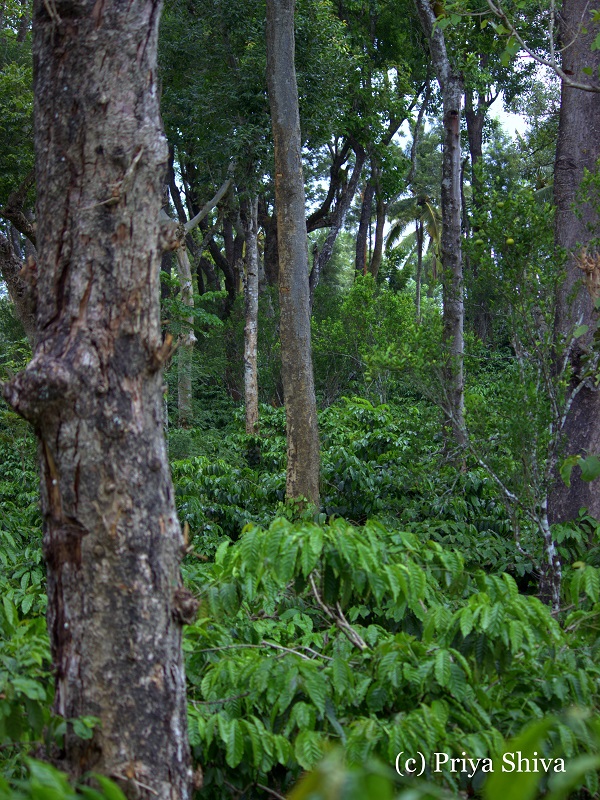 Did you know that coffee is a fruit and that coffee beans are actually pits of the berries? Coorg is famous for Robusta coffee and you will enjoy learning more about coffee during your stay here..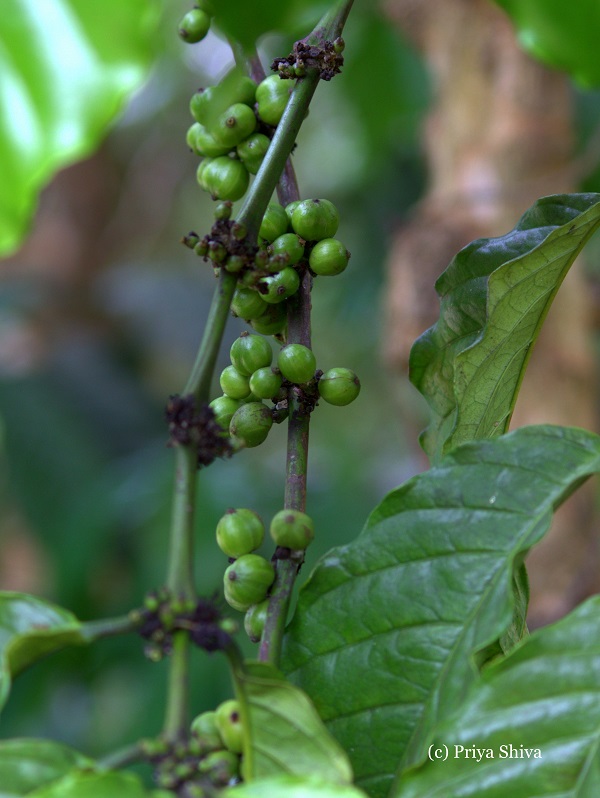 Once our walk was over, we freshened up and decided to have lunch at Cafe Robusta. As I said earlier, there are only two decent restaurants in Kutta. We decided to take a safari inside the forest after lunch. My son wanted to go in a jeep but we had to settle down with a ride in a mini bus. The ride was enjoyable as we again saw the beautiful forest and animals.
We saw a Grey langur Monkey happily sitting on a broken tree bark..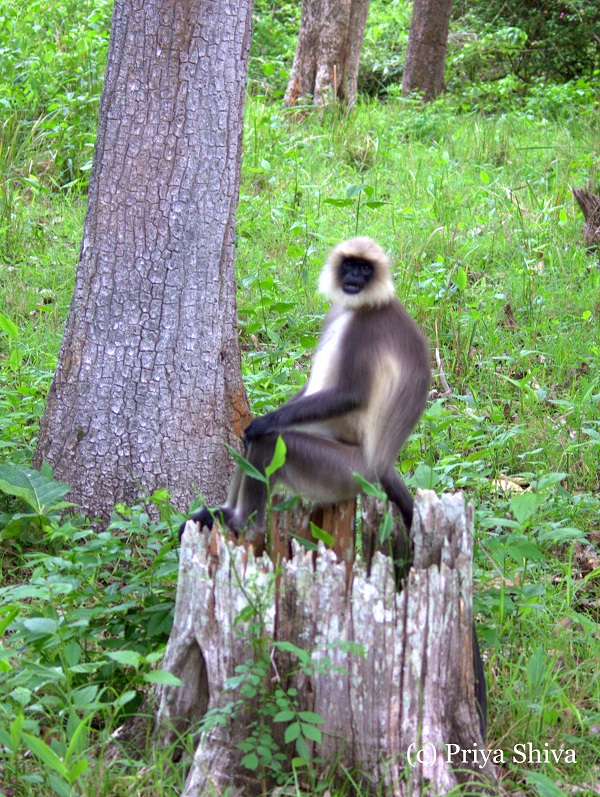 We were able to see a herd of wild elephants..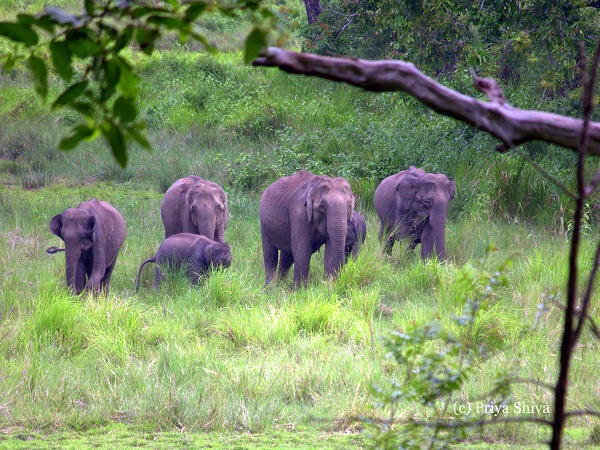 Herd of deer..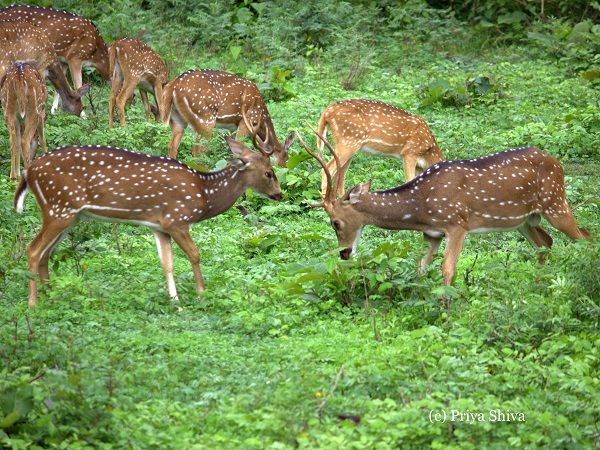 Nagarhole is a tiger reserve but we could not spot any tigers. We have no regrets..All said and done the call of the wild is irresistible and by the end of the trip we felt life is much more simpler and stress free and wanted to snap places with those in hilly areas. We also realised as much as we wanted to move to plantations, the people who grew up there were keen to move into cities. What creates stress to some is a welcome break for the rest. As they say, the grass is always greener on the other side . We are still pondering which is better and as the safari came to an end we went back to Spice Glade Homestay to relax for the day and enjoy the beauty around.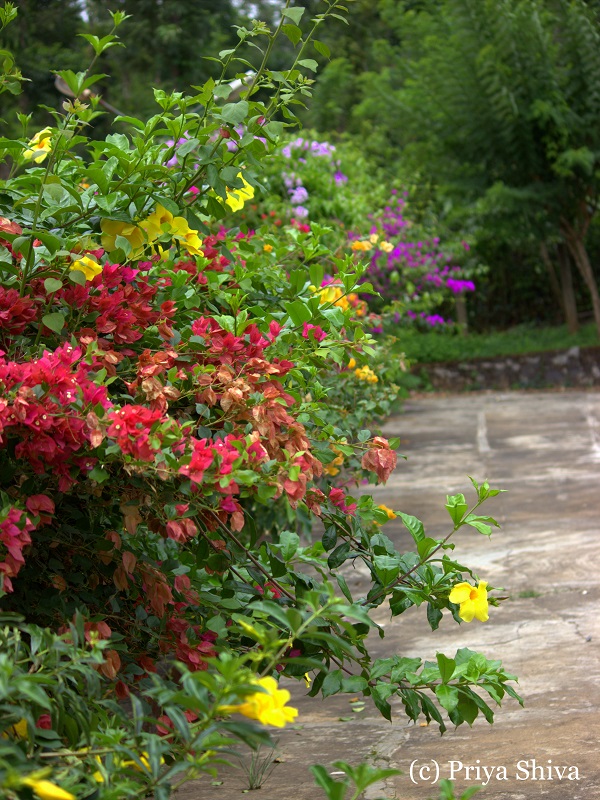 We enjoyed comforting and delicious Coorgi food for dinner and the Pina colada pudding for dessert was like an icing on the cake. We would suggest you to pack few necessary things while planning a road trip like emergency medicines, mosquito repellent cream, sunscreen cream and few snacks. Do not go with an expectation of a resort living and you can enjoy the nature around you.
As we try to cut off from the maddening city life, and take comfort in places where we are not reachable (no signal) , to experimenting a different world and its cuisine, meeting new people and getting new perspectives of life, weighing the options of city life and that of a hill station, making new resolutions and getting new ideas in mind and finally realizing that you have to get back to the Monday grind and take care of those emi's , client calls and customer satisfaction is life in itself. Until we decide to take a break and travel again, and hoping soon to hit the road again and wanting to escape the realities of hard city life …. We would like to call it a day in green.
Love,
Shiva and Priya
Yum