I always look for easy options to make sauce and toppings at home. I love caramel sauce and enjoy it topping it over some ice-cream, pancakes, sundaes, cakes etc. This caramel sauce can be easily made in microwave with three simple ingredients. All you need is 5 minutes of your time and delicious Caramel sauce is ready.
I found this recipe at DominoSugar and you can use this caramel sauce as a topping or make desserts using it. You can even make a Caramel Banana Biscuit Pudding.. So, sharing the easiest recipe to make caramel sauce at home.  Hope you all enjoy making your favorite caramel sauce at home too.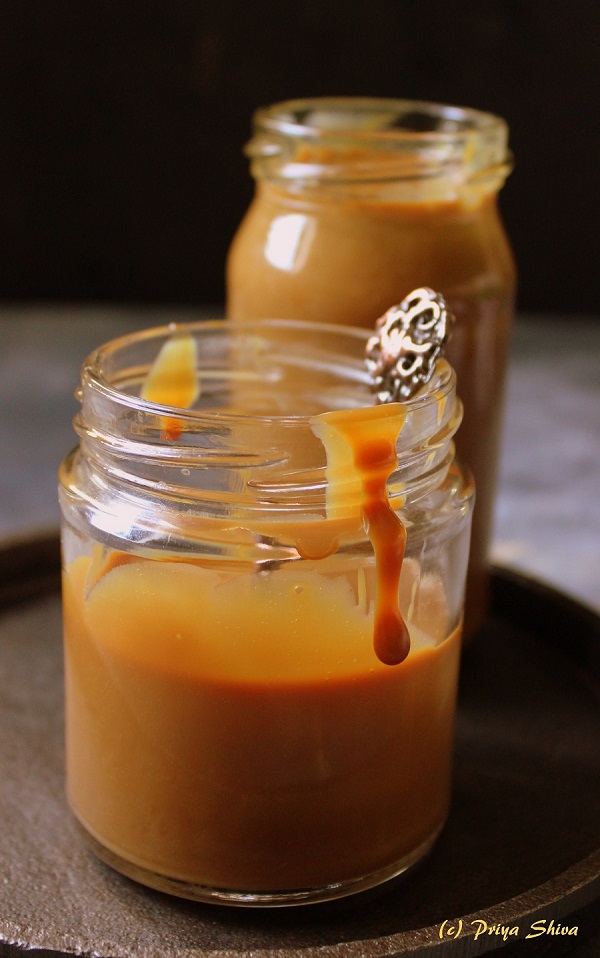 Microwave Caramel Sauce
Ingredients
Unsalted Butter - 1/4 cup

Brown Sugar - 1 cup

Heavy Cream - 1/2 cup
Instructions
Take a large and deep microwave bowl and add butter to it. Microwave on high power for one minute.

Now add sugar and heavy cream to it and mix it well.

Again microwave on high power for two minutes.

Mix it well and you can enjoy this caramel sauce topping.
Recipe Notes
You can microwave for 1-2 minutes more if you want a thick sauce.
Yum