This is a classic rich, creamy and delicious banana milkshake. The combination of chocolate and banana is simply awesome and this milkshake is a quick snack in a glass that I often relish with my little boy before I take him to park for his play time. So, sharing a personal favorite and an easy recipe to make some delicious milkshake.
Yield – makes one large glass
Ingredients:
1 Banana (peeled and chopped)
1 big scoop of Vanilla ice-cream
3 tbsp Chocolate syrup (I used Hershey chocolate syrup)
1/2 cup skimmed Milk
1 tsp Sugar (optional)


Method:

1) Blend all ingredients in your blender until smooth and enjoy!
You can check other smoothies with Banana at – (Just click on names for recipes)
Mango Banana Nutty Smoothie
Kiwi Banana Smoothie
Banana Strawberry Almond Milk Smoothie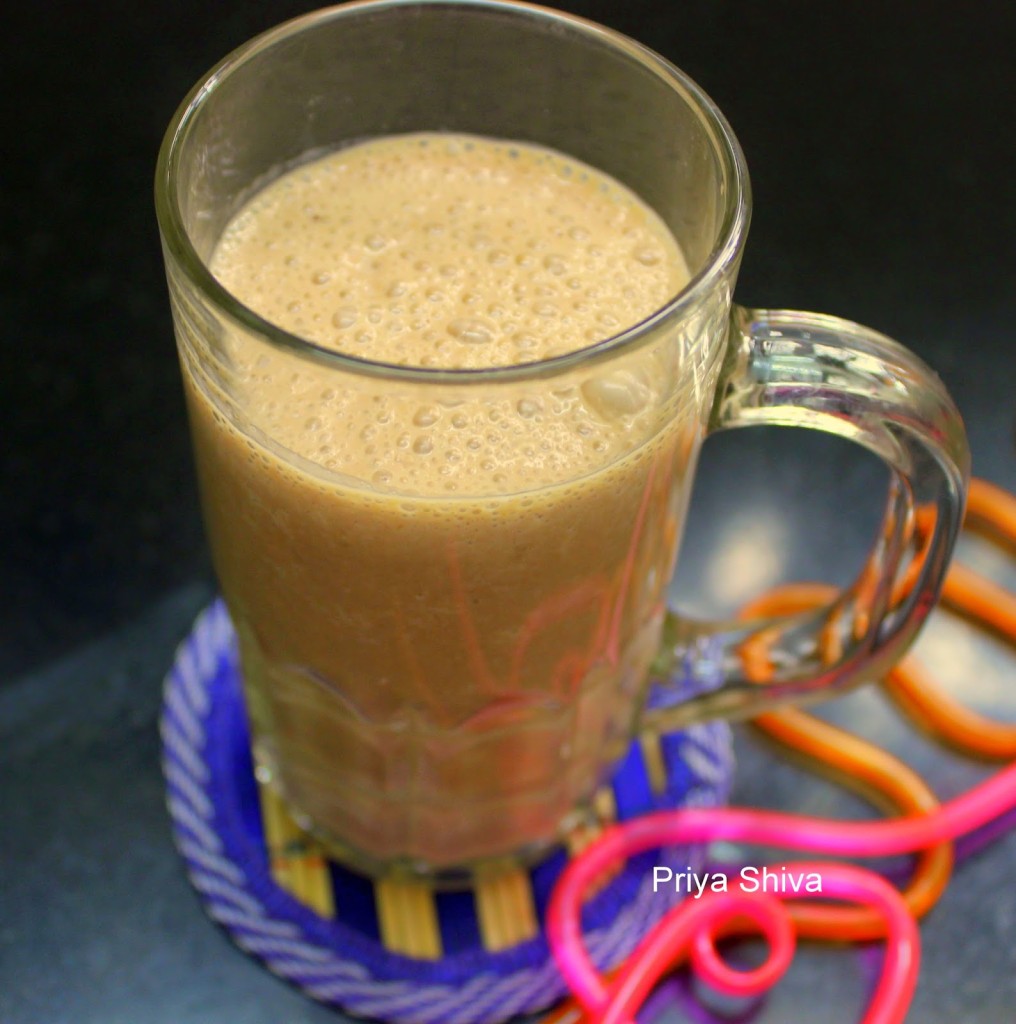 Yum