Banana Strawberry Almond Milk smoothie to start your day on a healthy note 🙂 ..Did you know that strawberries are rich in Vitamin C which helps in boosting your immunity? They are also good for your eyes and skin. Bananas helps in digestion, high in vitamin and minerals, boosts your energy levels, improves your mood and helps reducing stress. Almonds are great source of protein. So, lets combine all these healthy food in a smoothie and enjoy!
Let's learn to make almond milk at home..
Ingredients To Make Almond Milk –
Almonds – 1 cup
Water – 2 cups
Method:
1) Soak the almonds in water overnight. Drain the water and was the almonds and rinse them thoroughly.
2) Combine the almonds and 2 cups of water in a blender and blitz it until smooth.
3) Strain and press the almonds to take out maximum almond Milk.
4) You can use this almond milk in any smoothie or replace milk in any muffin, cake recipe.
I love strawberries and a wholesome smoothie always makes me happy. So, sharing the recipe for Banana strawberry Almond Milk smoothie today and wish you all a great week ahead..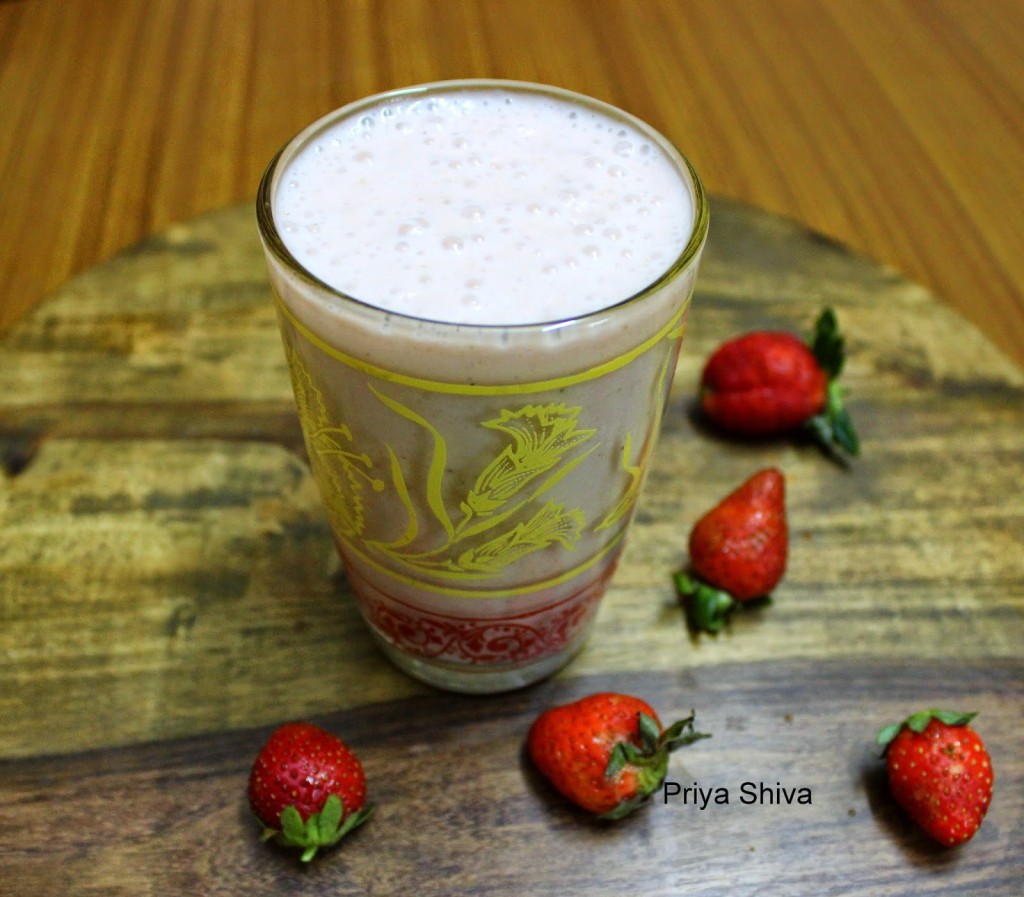 Banana Strawberry Almond Milk Smoothie
Author:
Prep time:
Cook time:
Total time:
make a delicious smoothie with almond milk, banana, strawberries to start your day on a fresh note!
Ingredients
2 cup Almond Milk
2 Tsp honey
6 Fresh strawberries
1 Ripe Banana
Instructions
Combine all ingredients in your blender, blitz and enjoy!!!
Yum