Masala papads are one of my favorite anytime munchies. You can easily microwave some papad and enjoy them. You can also add some chopped cucumbers, boiled chickpeas, grated carrots to make it more filling and it makes me happy thinking it has no oil 🙂 So, a quick recipe to prepare an easy snack.
Ingredients:
Papad – 5
Chopped onions – 1 cup
Chopped Tomatoes – 1 cup
Lemons -2
Chaat masala – 2 tsp
Red chili Powder – 1 tsp
Plain Sev – 1 cup
Method:
1) Place 2 papad on a microwave safe plate and microwave them for 25 seconds on high power. Keep distance between papads as it will expand.
2) Sprinkle some chaat masala and red chili powder on the roasted papad.
3) Add a tablespoon of chopped onions, tomatoes evenly over the papad.
4) Add plain sev and squeeze lemon over it and enjoy!!
Tips:
1) Consume immediately once you add chopped veggies and lemon juice as it will make the papad soggy.
2) The microwave time depends on the size of the papad. If you are trying for the first time, place one papad for testing and keep an eye on it. You can adjust time accordingly.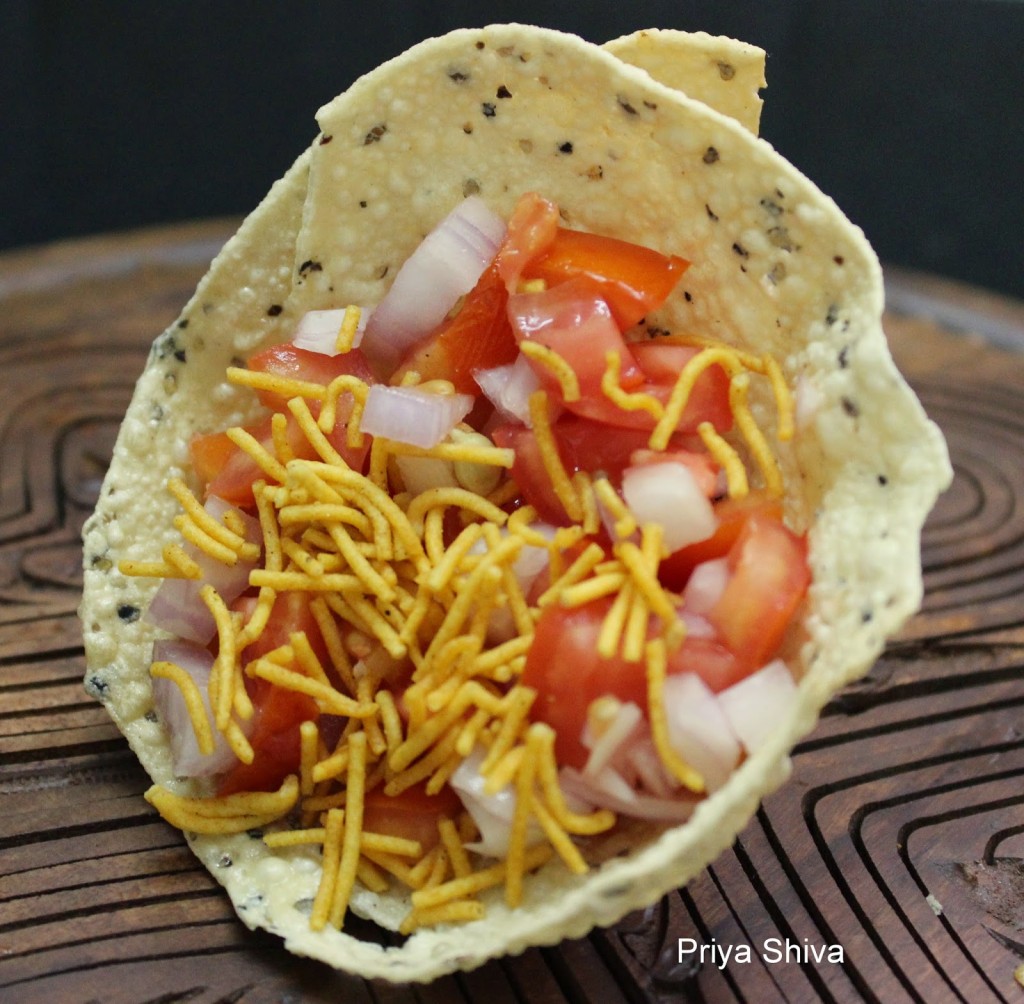 Yum