We all have grown-up hearing good things about spinach and how eating greens keep us fit and healthy. We know "Popeye the sailor" loved it as it made him strong. I loved watching Popeye cartoons and how he will gobble down spinach before each fight 🙂 ..Spinach is rich in iron, Vitamin C, Vitamin K and minerals. Spinach also has Anti-Inflammatory and Anti-Cancer benefits. Spinach is important for maintaining bone health specially for vegetarians. So, sharing an easy recipe of Spinach thepla which is a form of Indian flat bread from Gujarat, India. This is also a great option for kids lunch box or to carry them while travelling. You can easily serve them hot with curd and pickles. I enjoyed them with some
Mango Pickles
today.
Ingredients:
Whole wheat flour – 3 cups
Besan / gram flour – 2 tsp
Spinach leaves – 1 cup
Yogurt/dahi – 3 Tbsp
Turmeric powder – 1/2 tsp
Chili Powder- 1 tsp
Asafoetida – a pinch
Salt to taste
Cooking Oil

Method:

1) Wash spinach leaves and Add them with little water in your blender and blitz it to make a paste.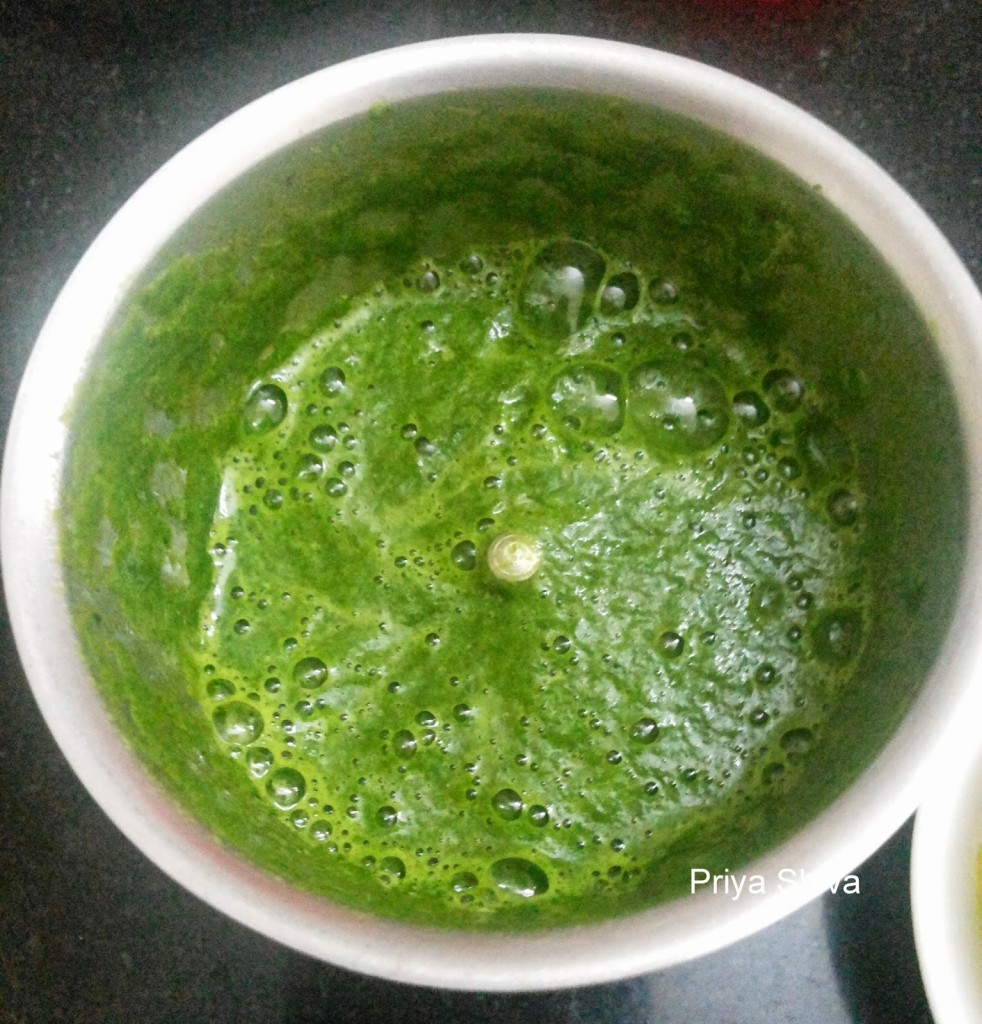 2) Add wheat flour, gram flour, spinach paste, curd,  turmeric powder, chili powder, asafoetida, salt, 1 tsp oil in a large bowl and knead well to make a soft dough. Use water only if required.
3) Cover the dough and keep it aside for 20 minutes.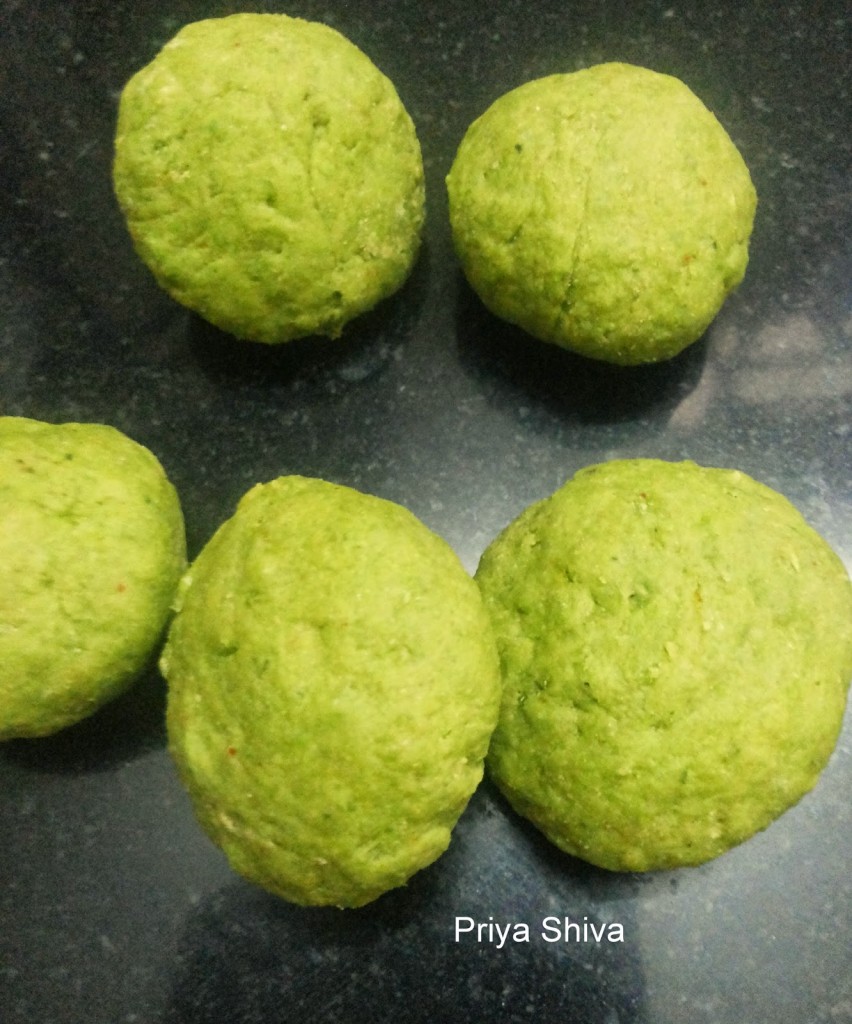 3) Divide the dough into 10 to 12 equal parts and roll out each portion into thin circles. Use extra flour for dusting to roll it evenly.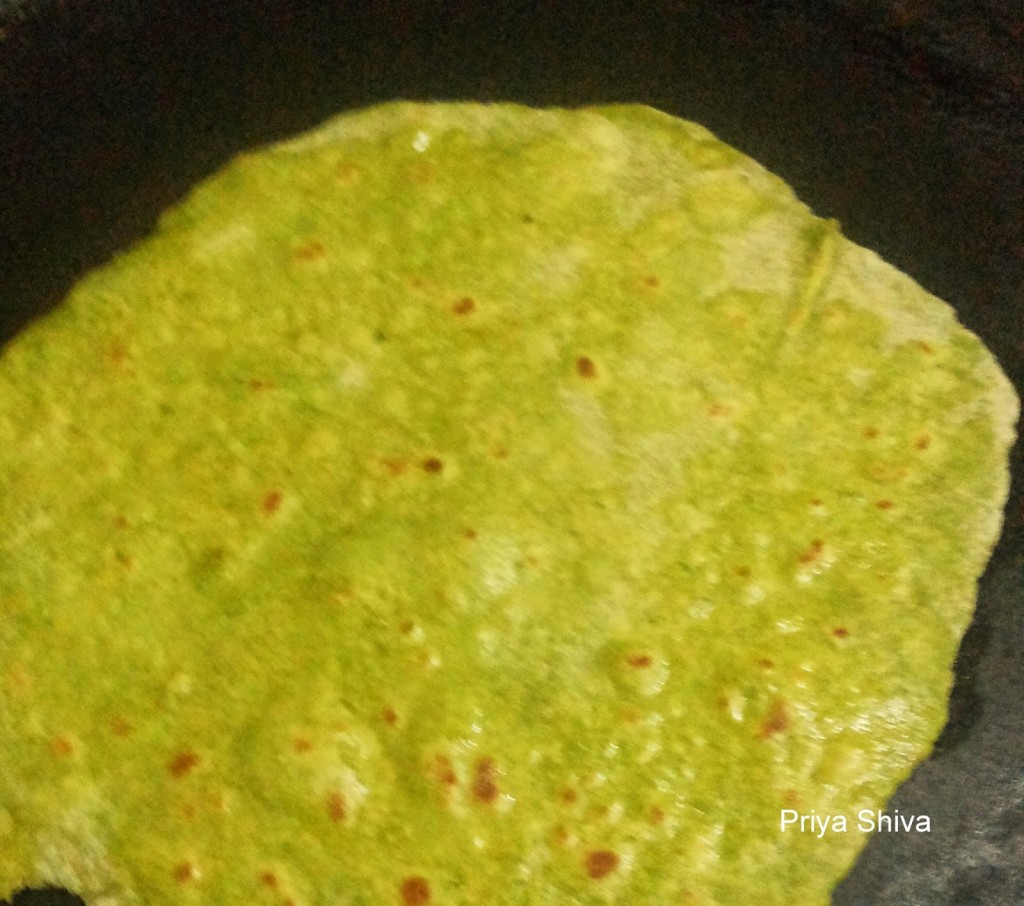 4) Heat a Tava/griddle and cook each thepla using a little oil till it turns golden brown.

Serve it hot with Curd and some spicy pickle.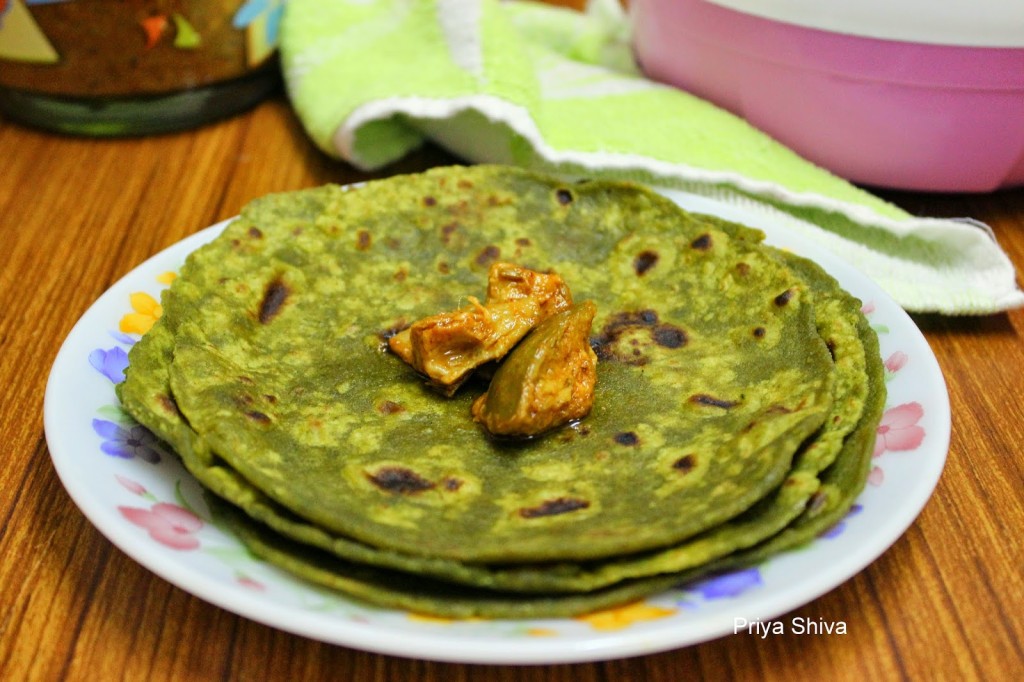 Yum