My son loves to eat bread with jam and butter. So, I love to make jam at home and this time I decided to try out Mango Jam. It is Mango season and perfect time to prepare some jam with mangoes. You can easily make this jam in microwave and no need for any preservatives. You can use this jam for breakfast or even make some thumbprint jam cookies.
You can even try strawberry orange jam recipe from my blog. So, sharing an easy recipe to make some Mango jam today. I wish you all a wonderful week ahead.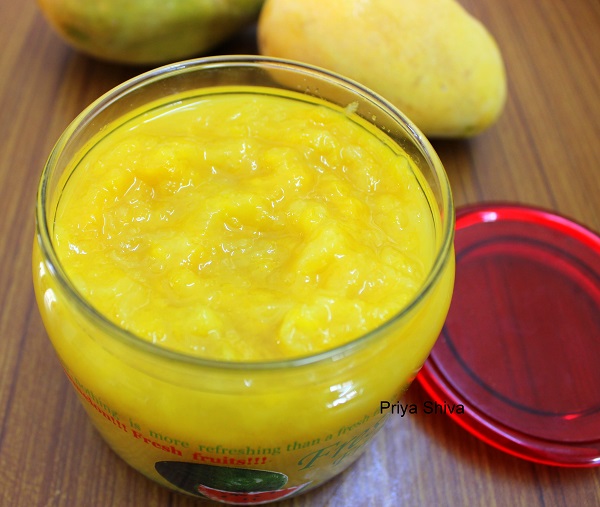 Mango Jam
Author:
Prep time:
Cook time:
Total time:
Ingredients
Ripe Mango – 500 gm (peeled and chopped)
White sugar – 1 cup
Lemon Juice – 2 tbsp
Instructions
Microwave lemon for 15 seconds and remove the seeds before juicing it.
Add chopped mango into a heatproof microwave-safe bowl. Add lemon Juice and mix well. Microwave for 5 minutes on high power.
Now add sugar and stir well.
Microwave for a further 5 minutes on high power or until jam reaches setting point (check notes).
Transfer the warm jam in sterilized containers and keep it sealed.
Once opened or used, refrigerate it.
Yum