Chakka Pradhaman is a traditional dessert of Kerala, India made with Jackfruit cooked in coconut milk. It is usually made with Chakka Varatti which is a thick jam made with jackfruit and jaggery. 
I have shared a detailed recipe to make Chakka Varatti with Video:
I remember how my mother used to make it using coconut milk. Chakka Pradhaman is made with coconut milk. You can easily make coconut milk at home. Watch the following video for the same:
I have seen many people using dairy milk also to make chakka pradhaman but that's not the traditional way to making it. I simply love this Chakka payasam. It is even made for Vishu and Onam festival in Kerala. I'm sharing a detailed recipe with you all and hope you all try it out too.
Check out the video to make chakka payasam: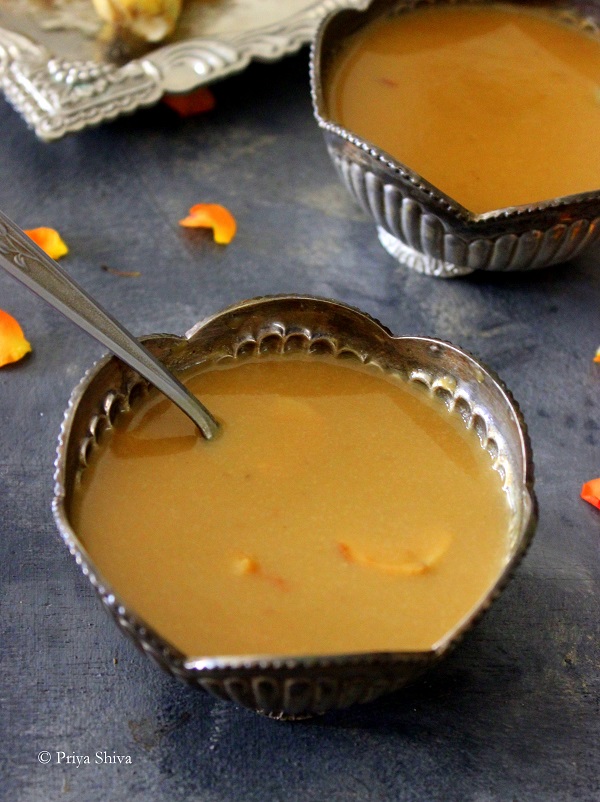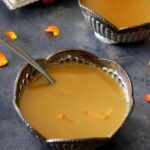 Chakka Pradhaman Recipe
Ingredients
Chakka Varatti - 1/2 cup

Coconut Milk -1 + 1/2 cup

Fresh Coconut pieces - 2 tbsp (finely chopped)

Cashew nuts - 8

broken

Green Cardamom - 2

powdered

Ghee - 1 tbsp

melted
Instructions
Blend Chakka varatti with 1 cup of coconut milk until smooth.

Heat ghee in a sauce pan and fry cashew nuts and chopped coconut pieces on low flame till it turns light golden brown.

Lower the flame, add chakka varatti and mix well.

Now add remaining coconut milk and mix well.

Remove from flame, add cardamom powder and mix well.

Serve it warm and enjoy for any special ocassion.
Yum