Masala Vada (falafel) is usually served as an evening snack with tea/coffee. This vada recipe is with a twist as I made it with Green gram and dried green peas. Its crunchy, easy and you will love this twist 🙂
Ingredients:
Dried green peas – 1/2 cup
Moong Dal / Whole Green Gram – 1/2 cup
Red chillies – 3
1 Onion (peeled and finely chopped)
Asafoetida – 1/4 tsp
Grated ginger – 1 tsp
Cooking Oil
Few curry leaves
Salt to taste
Method:
1) Wash and soak dried green peas and green gram in some water for 4-5 hours.
2) Drain the water completely. Add it in your grinder along with red chillies, asafoetida, grated ginger and curry leaves and coarsely grind it.
3) Transfer the content in a bowl and add chopped onions and salt to taste and mix it well.
4) Heat oil in frying pan. Make small balls of the lentil batter and and when oil is warm, flatten the ball with your hands and drop it in oil carefully and fry it on low flame for few minutes.
5) When it turns golden brown on both sides, remove from the pan and serve it hot.
Tip: You can add 1 tbsp of rice flour or Gram flour to make it more crispy.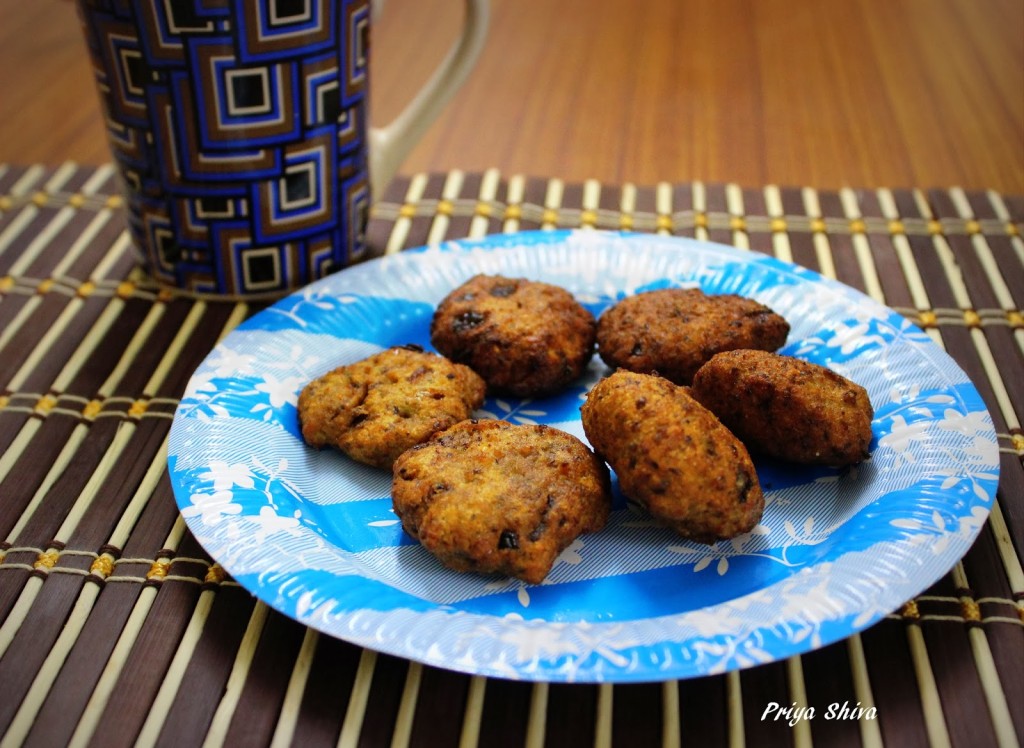 Yum