This is an eggless whole wheat cake flavored with cinnamon and cardamom. It is a perfect, soft, moist tea time cake and I have topped it with Vanilla Glaze. I'm sharing a detailed and step-wise recipe for the same.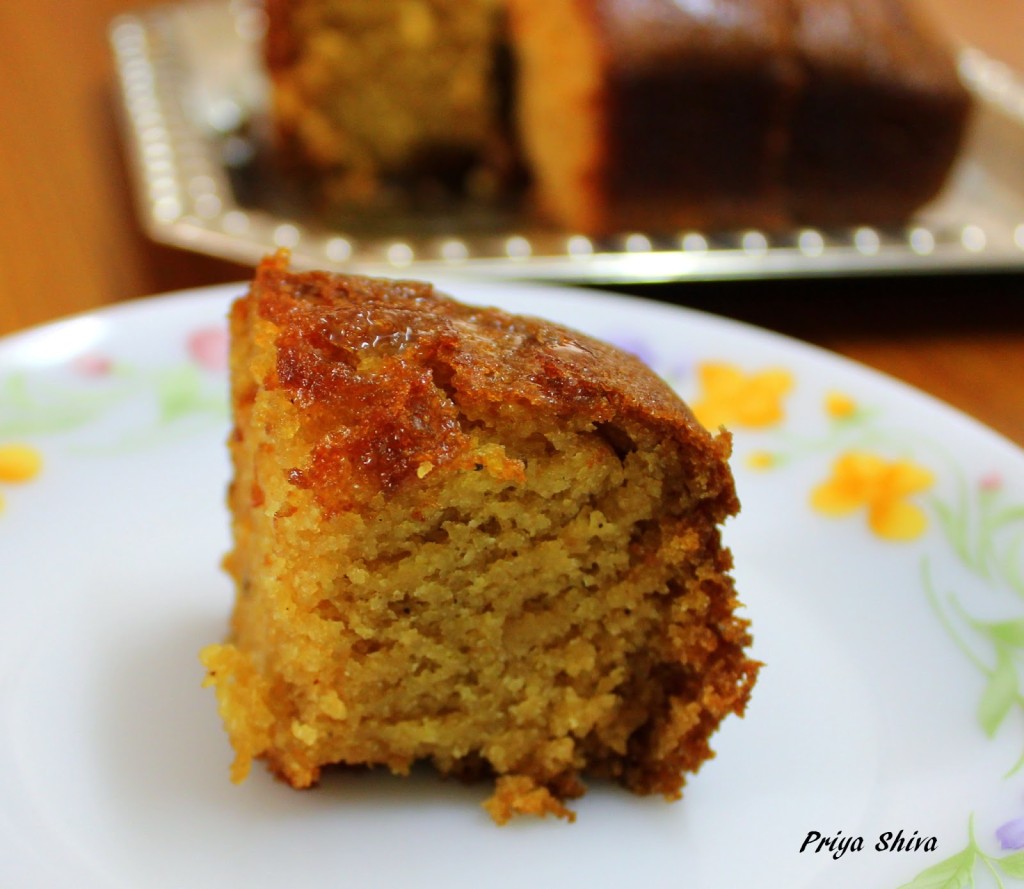 Let's prepare Vanilla Glaze –
Powdered sugar – 1 cup
Vanilla essence – 1/2 tsp
Melted unsalted butter – 1/2 tbsp
Milk – 2 tbsp
Method:
Combine powdered sugar, vanilla essence, butter and milk until mixture is creamy without any lumps.
Add this glaze on top of the eggless whole wheat cake cake and enjoy!!!!
You can also try out Eggless dates cake  recipe from my blog.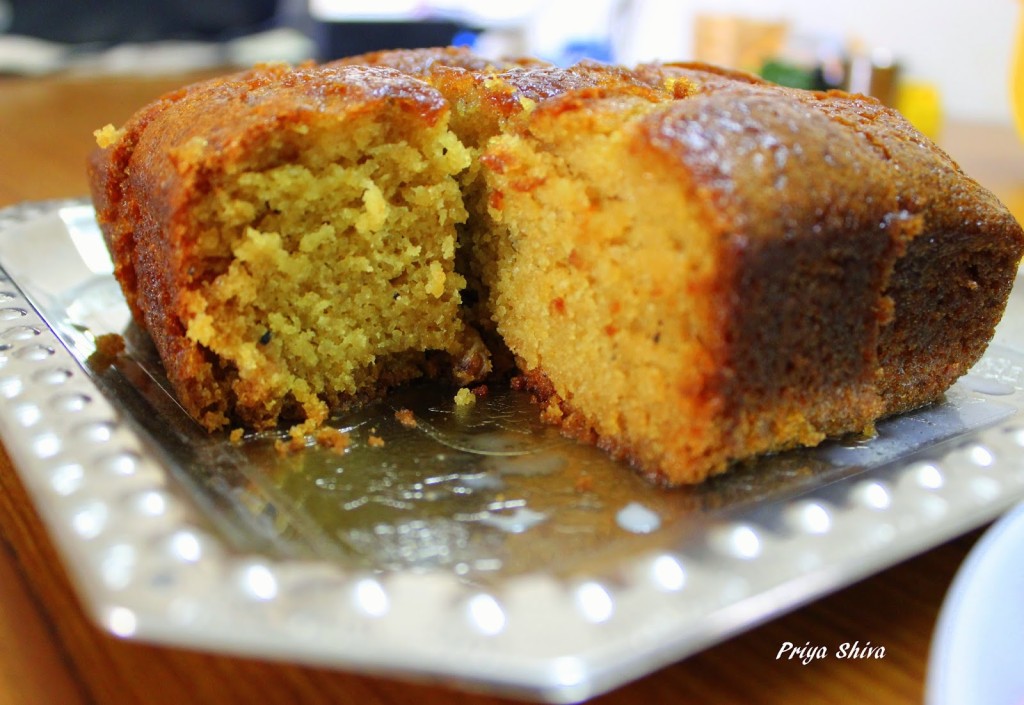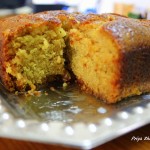 Eggless Whole Wheat Cake - Atta Cake
Enjoy a tea-time eggless whole wheat cake drizzled with vanilla glaze.
Ingredients
Whole wheat flour - 2 cups

Castor Sugar - 1 cup

(you can also use powdered jaggery)

Yogurt - 1 cup

Water - 1 cup + 2 tbsp

(you can add more to bring the cake to dropping consistency)

Baking powder - 2 tsp

Baking Soda - 1 tsp

Cinnamon powder - 1 tsp

Green cardamom powder - 1 tsp

Olive oil - 3/4 cup

Chopped Walnuts - 2 tbsp (optional)

Raisins - 2 tbsp (optional)
Instructions
Sift wheat flour, baking soda and baking powder and keep it aside.

Powder sugar. Add sugar, oil in a bowl and mix it well until sugar completely dissolves.

Add yogurt and blend it well.

Now add all wheat flour slowly to the mix and blend it well.

Make sure there are no lumps in the batter. Add water and bring it to a dripping consistency. Add cinnamon powder, cardamom powder, raisins, walnuts and give a quick stir.

Grease the cake tin with some oil evenly and add the batter to it. You can also use butter paper.

Bake at 180 C for 50 minutes. Check after 50 minutes by inserting a toothpick at the center of the cake. If it comes out clean, then your cake is done or else continue baking for 5 more minutes and keep a watch on it.

Once it has cooled down, invert it on a wire rack and let it cool down completely. Enjoy this cake drizzled with vanilla glaze. Check the post to learn how to prepare vanilla glaze. 
Recipe Notes
Only cut the cake once it has completely cooled down.

Bring the batter to dripping consistency. I added 1 and 1/4 cup water.

If you feel batter is too thick, add more water.

Use 9 inch or 10 inch round/square pan.
Yum