I love this Xmas season!! You can see all the shops and streets decorated with bells, stars etc. I especially love this season as I get an excuse to bake 🙂 🙂 I love baking and I've done it ever since I was a young child.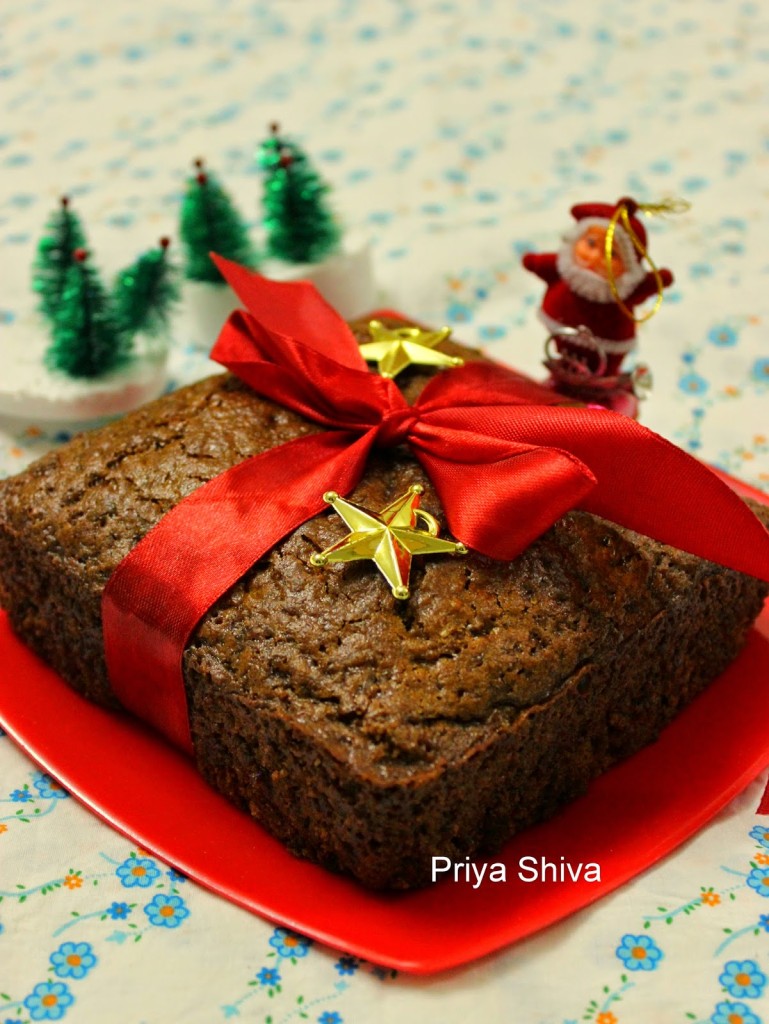 My boy is so fascinated with tutti-frutti and insisted that I add them in the cake. He kept saying amma make sure you add loads of them so that each bite will have these candied fruits. I could only smile at his sweet and cute talks 🙂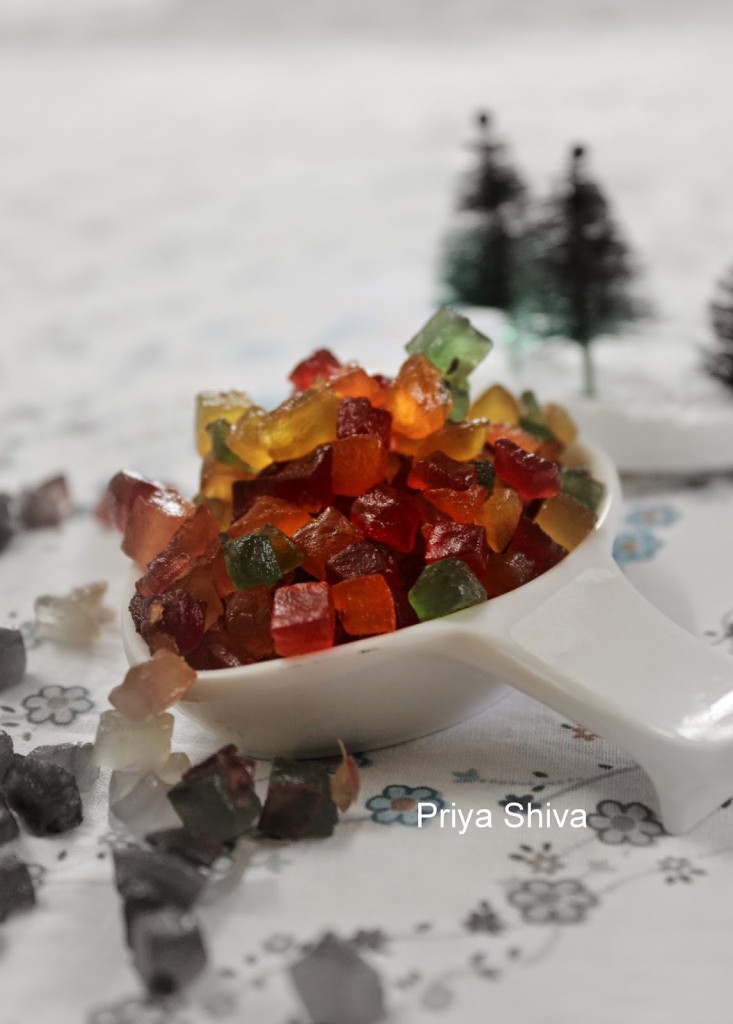 So, finally baked Dates Cake with whole wheat flour and lots of tutti frutti and walnuts. The first one got over within minutes. At least my family gave time for the cake to cool down 🙂 Remaining two cakes I tied with red ribbons and sent to his school today. It simply made me happy to see a big smile on my boy's face. Its a soft cake though I have not used eggs or butter and spiced up with cardamom powder. So, sharing the recipe and hope you all enjoy baking and sharing with family and friends.
Check out recipe to bake Eggless Atta cake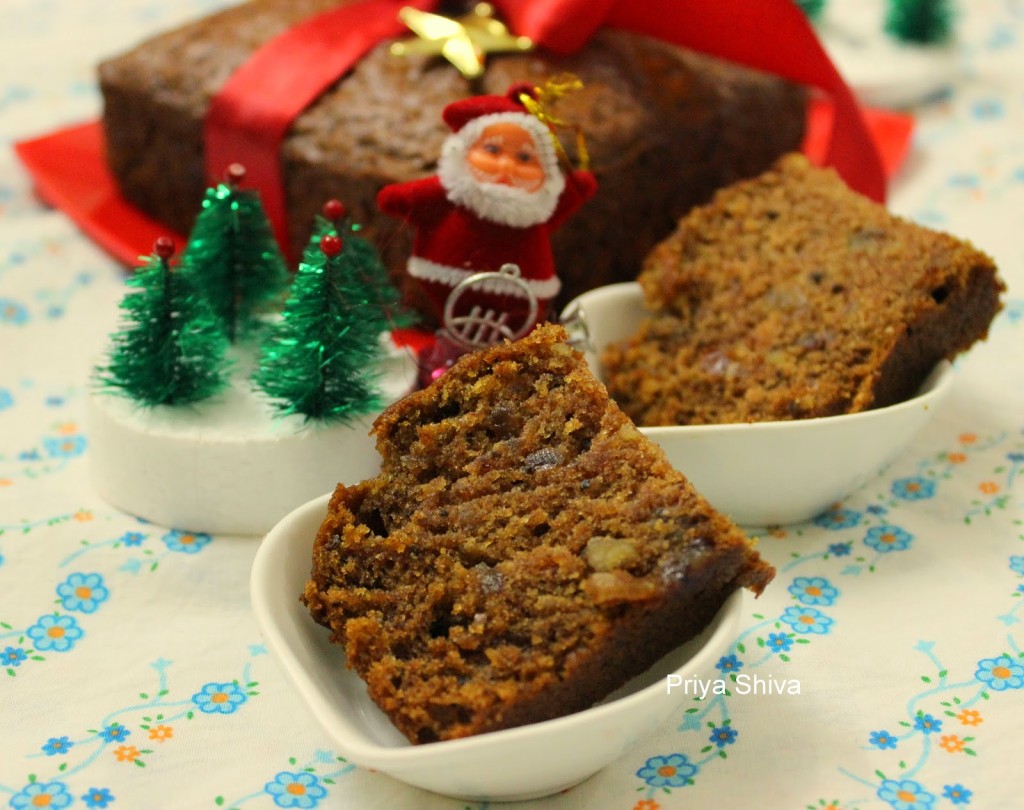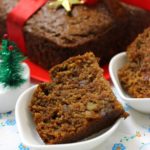 Eggless Whole Wheat Dates Walnut Cake
Ingredients
Whole wheat flour - 1 cup

Seedless Dates - 12-15

Milk - 1 cup

Sugar - 3/4 cup

Cooking Oil - 1/2 cup ( I used olive oil)

Baking Soda - 1 tsp

Tutti frutti/Candied fruit - 2 tbsp

Chopped walnuts - 2 tbsp

Green cardamom powder - 1 tsp
Instructions
Soak dates in warm milk and keep it aside for 30-45 minutes.

Sift wheat flour and baking soda together and keep it aside.

Grind the dates to a fine paste along with sugar.

Add the dates paste and oil and blend it well.

Now add wheat flour slowly and blend everything together.

Add the tutti frutti, cardamom powder, chopped walnuts and give a quick stir.

Preheat oven at 180 C/360 F.

Grease the pan with enough oil or use parchment paper and then add the cake batter. Use minimum 6 X 2 inch cake pan (square or round shape) and fill only half way.

Bake the cake at 180 C for 35 minutes. Check after 30 minutes by inserting a toothpick at the center of the cake. If it comes out clean, then your cake is done or else continue baking for 5 more minutes and keep a watch on it.

Once the cake has cooled down, invert it on a wire rack and let it cool down completely. This cake is specially loved by everyone and needs no topping, icing or cream. 
Recipe Notes
 

The colour of the cake depends on the kind of dates you're using.

Do not use baking powder in place of baking soda for this cake or it will not have a soft texture.

Only cut the cake once it has completely cooled down.

You can add extra milk if you feel the batter is too thick to bring it to dropping consistency.

You can also add cinnamon powder or vanilla essence for flavoring.

If you are baking 3-4 cakes for Xmas gifts, then prepare fresh batter for each cake as the baking soda starts reacting in it.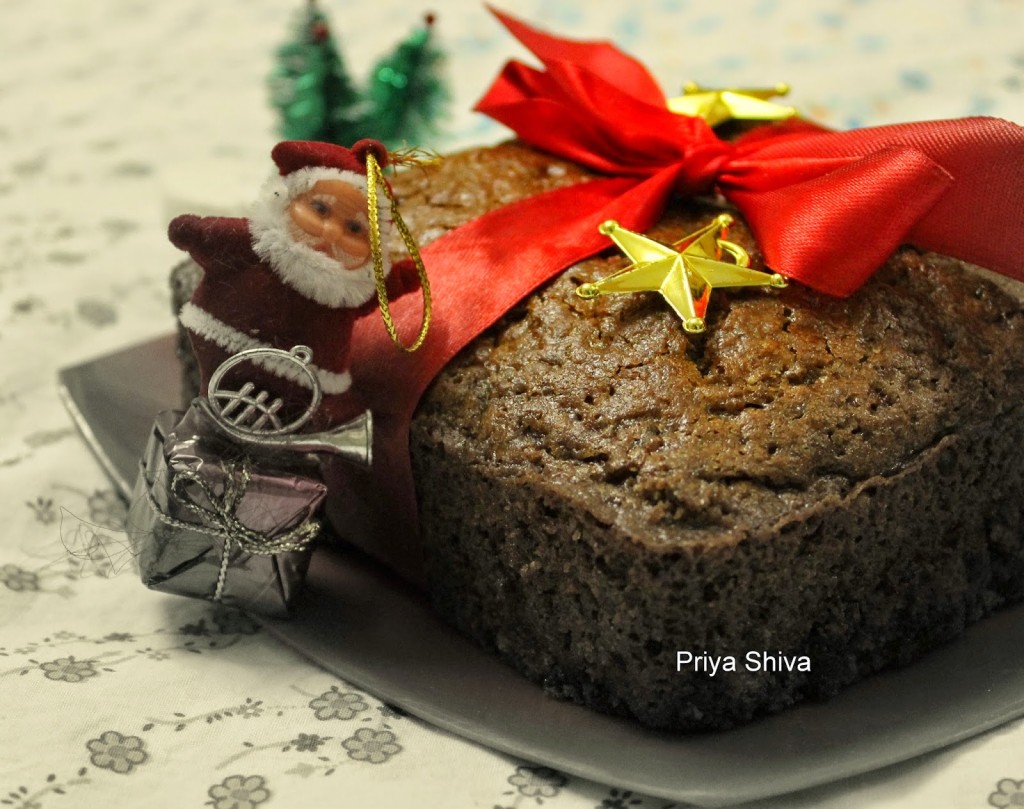 Yum