Breakfast needs to be wholesome and fun. At the same time it needs to be easy to make especially on a week day when I'm in a rush to finish my morning chores and get ready for my office work. These Cucumber Onion sandwiches come handy and loved by my family too.
Watch this video to make the easiest sandwich for breakfast:
These cucumber onion sandwiches are so easy to make that even my son can prepare it. You can even carry it while travelling as they are cold sandwiches. I have not toasted or grilled it.I have used whole wheat bread but you can use even regular white bread or milk bread to make these sandwiches. You can also try these Paneer Sandwiches from my blog and I'm sure you will love them.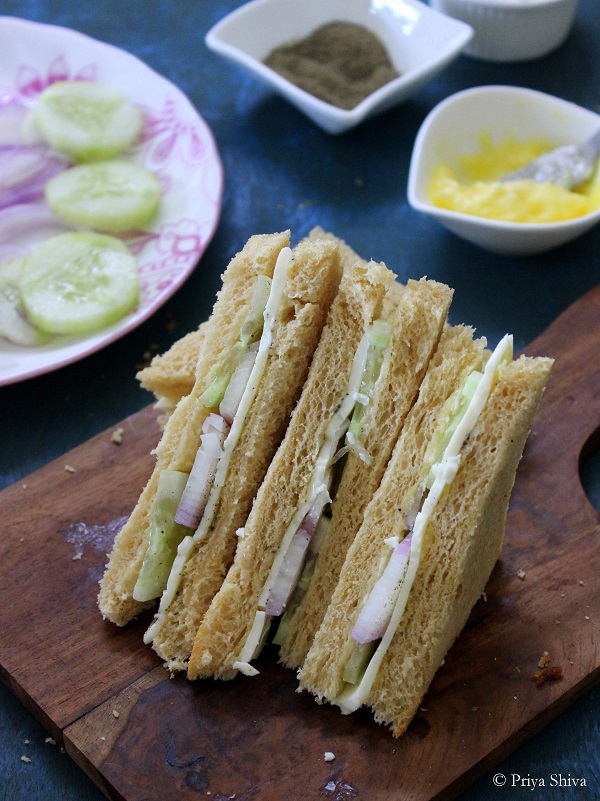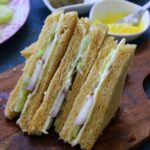 Cucumber Onion Cheese Sandwich
Ingredients
4

Wheat Bread Slices

1

Cucumber

(peeled and sliced)

1

Onion

(peeled and sliced)

2

Cheese slices

4

tsp

Butter

2

tsp

Black Pepper Powder

Salt to taste
Instructions
Remove the sides of the bread.

Take 2 slices of bread and spread butter on one side.

Place cucumber and onion slices.

Sprinkle some black pepper powder and salt on it.

Place a cheese slice and close the sandwich with another slice of bread.

Enjoy this Cucumber and onion Sandwich for breakfast or snack.
Yum