It has been a gloomy day in Bangalore with slight drizzles. These gloomy days always make me crave for more Chai. I can snuggle into a blanket with some ginger tea and a nice book. I had the same thoughts running in my mind when I saw this man with cart full of fresh corns from my balcony. I could not resist and decided to enjoy some bhuna bhutta today..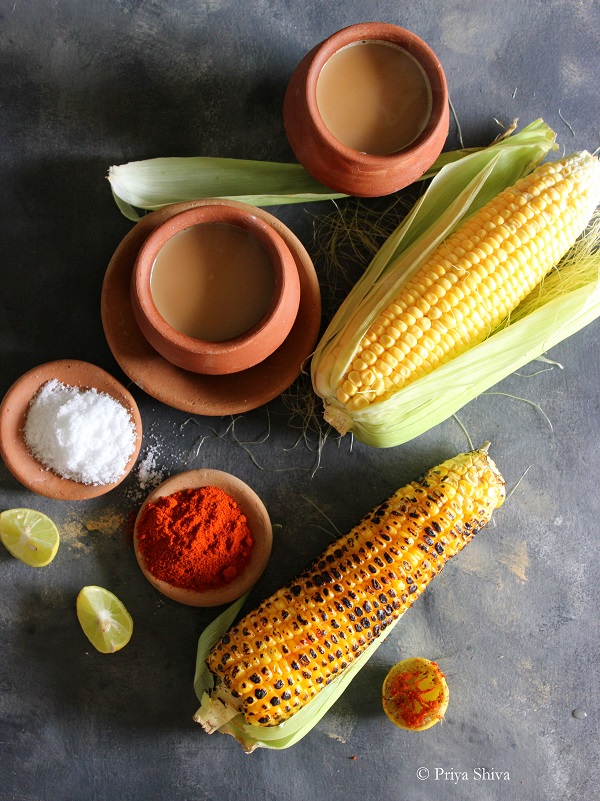 Bhuna bhutta is a roasted corn on the cob with a dash of salt, red chilli powder and lemon juice. You will usually see these road-side vendors roasting them on a bed of charcoal. I could not wait in the rain to get it roasted and decided to go home and do the needful. I simply roasted it over the gas stove and enjoyed it with some Adarak wali Chai. These are the simple pleasures of life and I wish that you get to enjoy it too..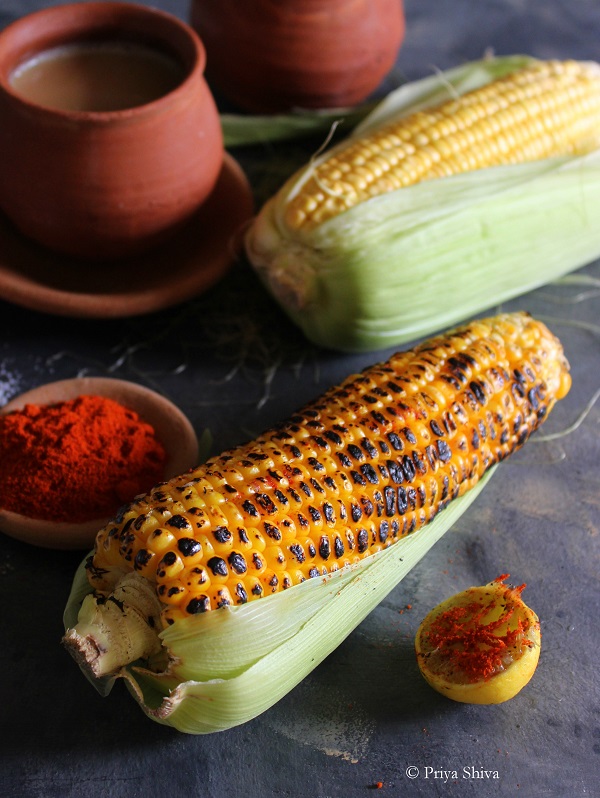 Bhuna Butta – Roasted Corn On The Cob
Author:
Prep time:
Cook time:
Total time:
Ingredients
Bhutta/Corn on the Cob – 2
Red Chilli Powder – 1 tsp
Salt – 1 tsp
Lemon – 1
Instructions
Roast fresh corn over the gas stove.
Mix the red chilli powder and salt.
Take this mix on a slice of lemon and apply it on the roasted corns. Squeeze the lemon as you apply the red chilli powder and salt.
Yum